Indoor seating now available at Urth Caffé Orange and Laguna Beach. Other Urth Caffé SoCal locations are OPEN for patio seating. All SoCal locations offer Takeout and Delivery!
All SoCal Cafes are OPEN from 7am until 10pm Sunday thru Thursday and from 7am until 11pm Friday and Saturday.
Urth Caffé at the Wynn Plaza in Las Vegas is fully OPEN and ready to serve! (Sun-Thurs: 7:30am to 7pm, Fri-Sat 7:30am to 9pm)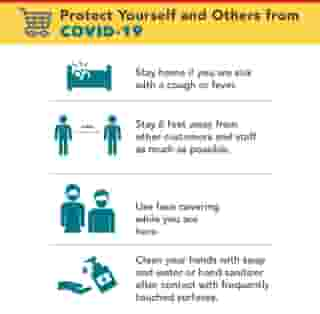 Please wear your masks and practice social distancing. Help Urth Caffé keep you and our team members safe! Follow these COVID-19 Health Guidelines when visiting Urth Caffé.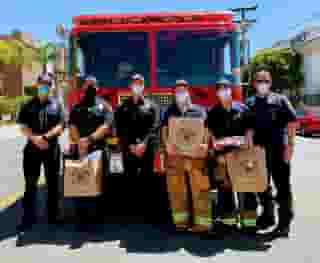 Thank You To Everyone That Donated To Urth's Feed Our First Responders Program!
The response was amazing and we easily surpassed our goal of delivering 1000 meals to our local heroes!
Welcome to Urth Caffé
Since 1989, Urth Caffé has built its reputation roasting its own exclusively heirloom, organic coffees and offering
hand-selected fine teas. Only a handful of the world's shade-grown, certified organic coffee beans can produce the flavor, richness, and aroma that make Urth Caffé's world-renowned coffees stand out from traditionally grown coffees.

Our cafés offer inspired health-conscious cuisine focused on direct relationships with family farms,
sustainable ingredients and organic whenever possible.
Enjoy a delicious breakfast, brunch, lunch or dinner—many organic, vegan and gluten-free options are available.
Treat yourself to Urth's famous baked goods and decadent desserts anytime.

We strive to make our cafés an oasis for you and your community! We hope you will come visit Urth Caffé
and enjoy our unique ambiance—hand-crafted with love.

Visit our locations in Southern California, Las Vegas, Japan, Saudi Arabia and Dubai.