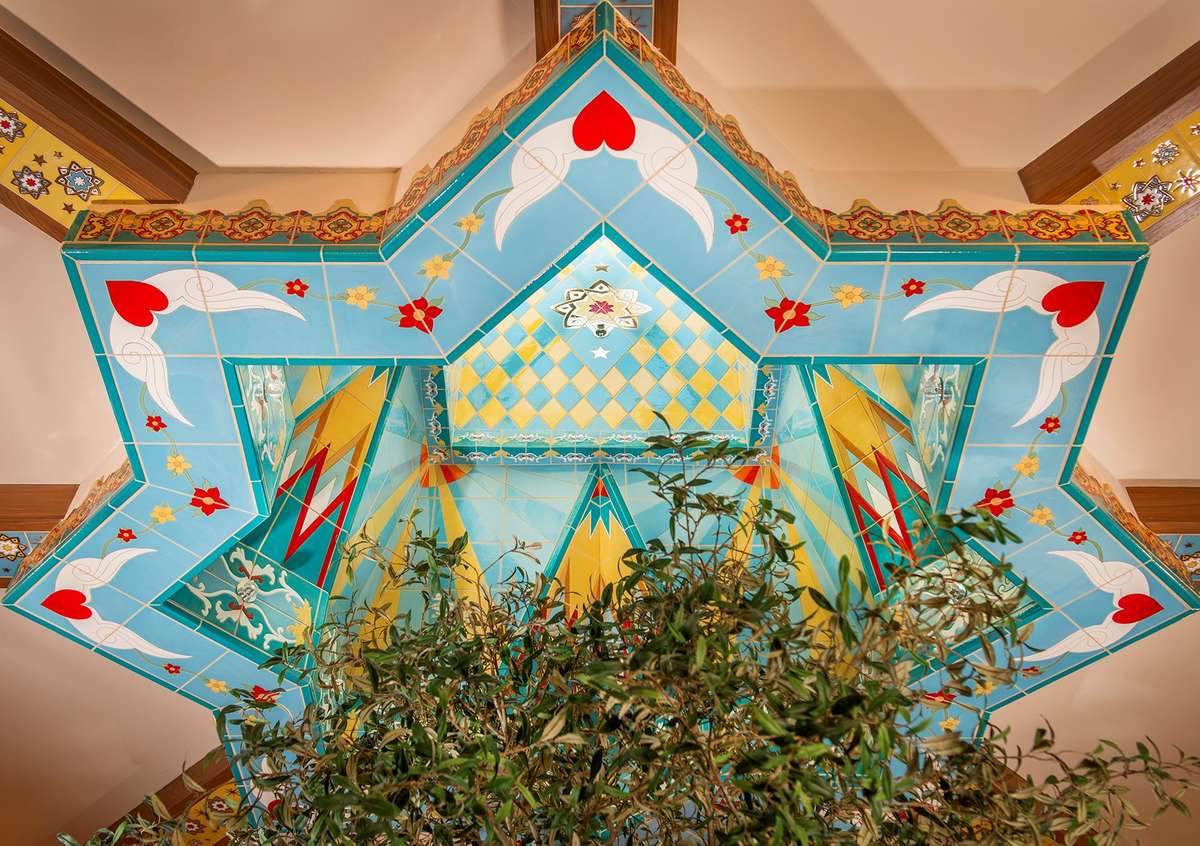 Entrance to Urth Caffé at Wynn Plaza in Las Vegas showing guests dining on the walkway in front of the cafe.
Urth Caffé at the Wynn: Bringing California Oasis to Las Vegas
Urth Caffé opened its first Las Vegas location in 2018 at the elegant and exclusive Wynn Plaza at the invitation of Steve Wynn, owner of the Wynn and Encore resorts.
Jilla and Shallom Berkman, Urth Caffé co-founders, recall receiving a phone call out of the blue one afternoon from Steve Wynn. Mr. Wynn explained that he and his wife were longtime fans of Urth Caffé, and personally invited Urth to become a special part of the Wynn Plaza, a Rodeo Drive-style shopping district being built between the two resort hotels.
Urth Caffé is one of only two restaurants featured at the exclusive Wynn Plaza that includes ultra-luxe retailers Chanel, Hermes, Alexander McQueen, Brioni, Cartier, Chopard, Dior, Givenchy, Off-White and others.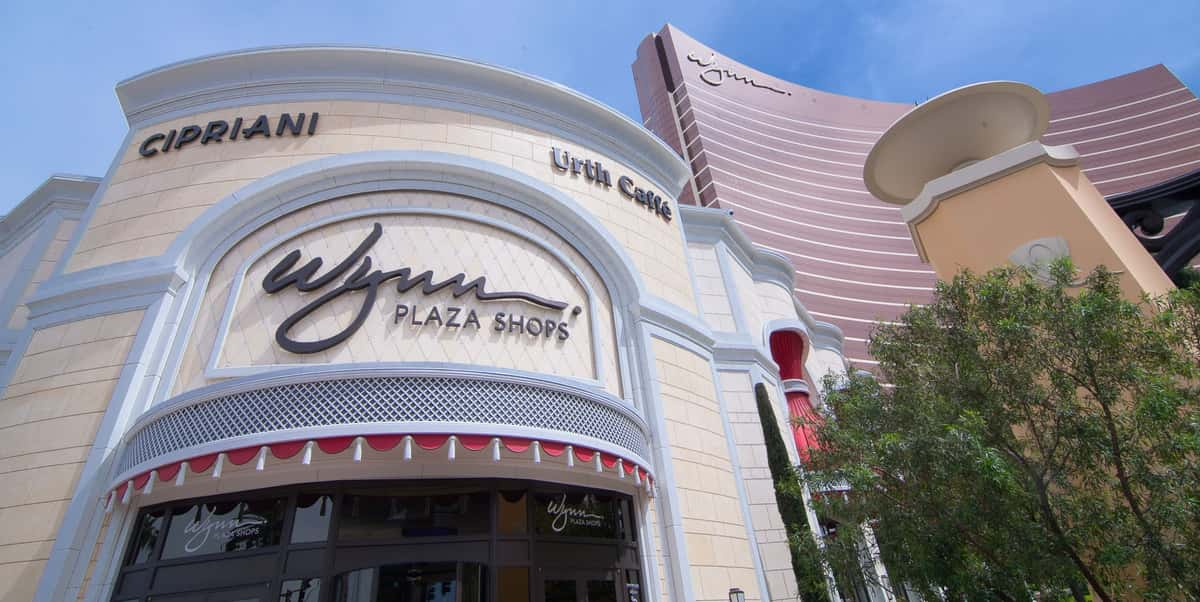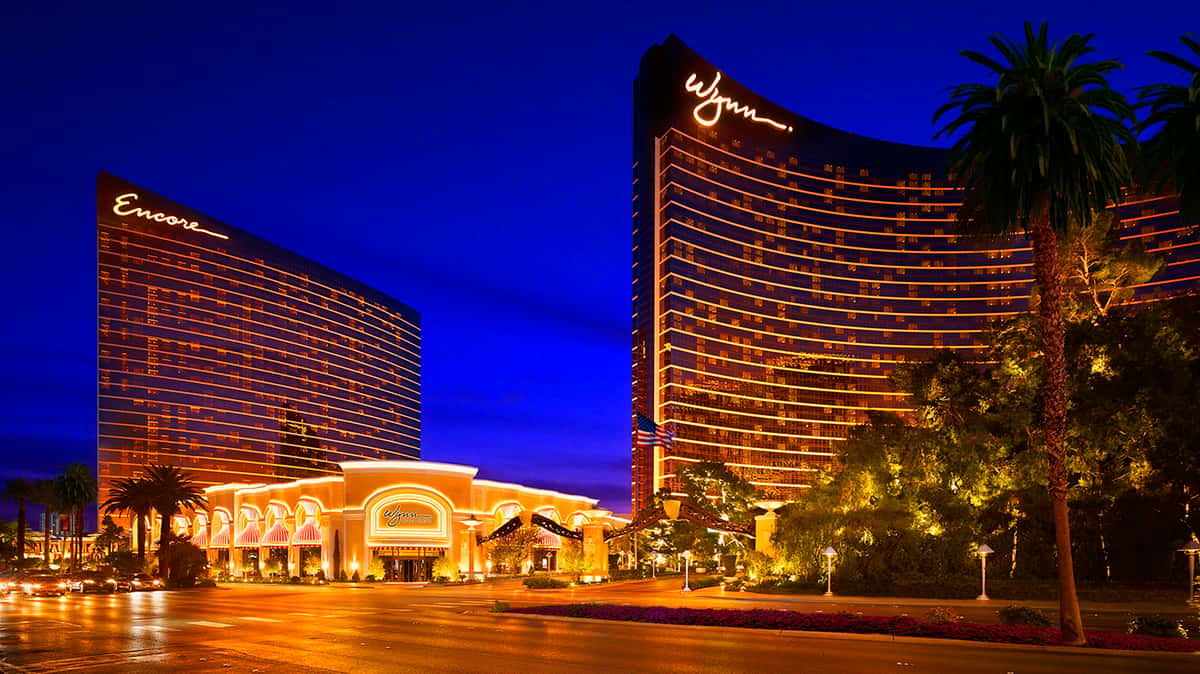 Each Urth Caffé is a unique artistic expression by Jilla, Urth's chief designer and Victor Corona, architect, who planned the interior décor for the beautiful Wynn Plaza café. Jilla had a masterful vision to bring the Californian outdoor experience inside the Wynn Plaza. She accomplished this with a massive star-shaped skylight in the ceiling as the focal point amid wood beams and a hand-glazed tile skyscape mural. Directly under the skylight is a mirror image, star-shaped handmade tile fountain and a cured old-growth olive tree imported from Europe.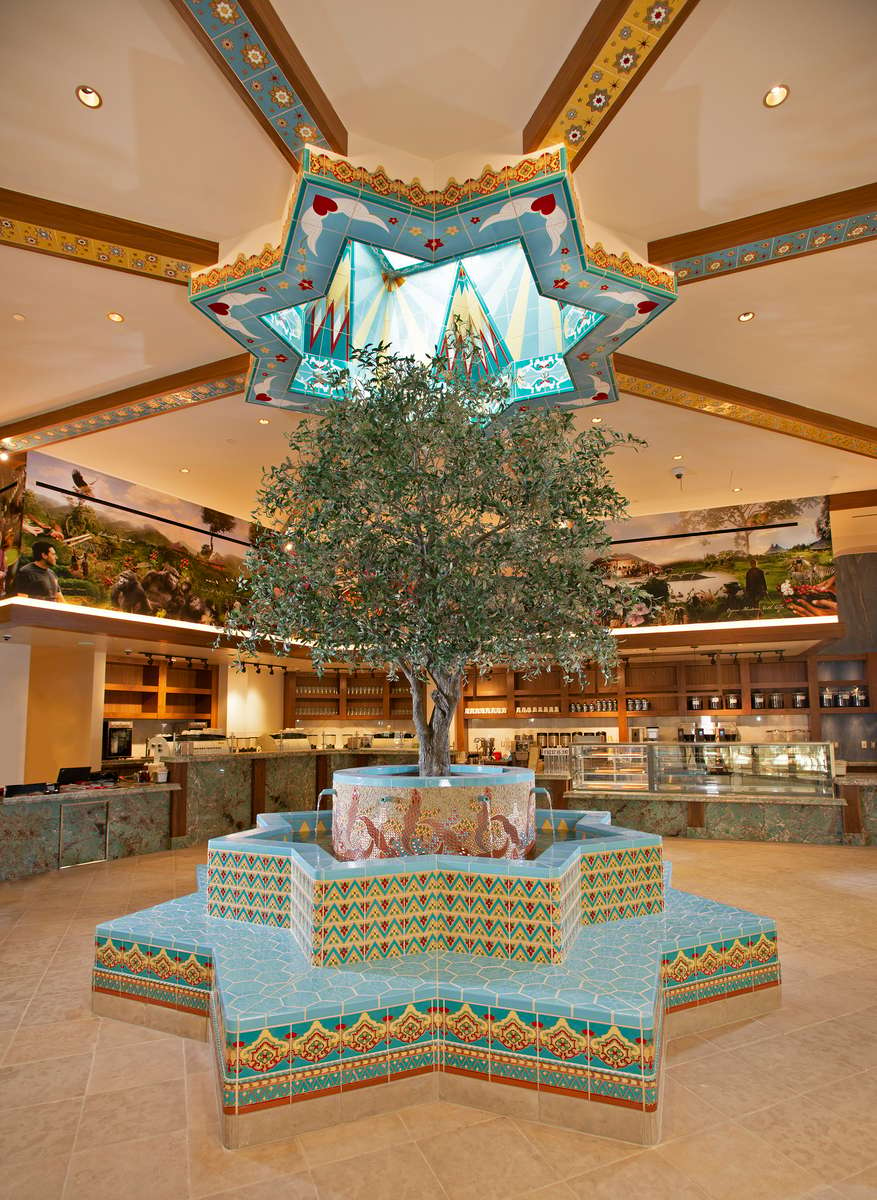 ¤
"For the first Urth Caffé inside a plaza, we wanted to bring the outdoor feeling inside. We have achieved that level of outdoor ambiance. Many visitors who are familiar with Urth Caffé says that it is also their experience. It makes the Urth experience very different than the other indoor cafés in Las Vegas. We created a unique design and energy, as we have done with all Urth branches."
~ Jilla Berkman, Urth Caffé Designer/Co-Founder
¤
To create the masterpiece handmade tile skylight and fountain centerpiece, Jilla brought her vision to California Pottery and Tile Company whose artisan tile makers made this one-of-a-kind Moroccan-style fountain and skylight. Guests love to sit on the tiled bench of the fountain in the center of the café and enjoy the natural sunlight and the relaxing sounds of the water cascading down.
Some say that Urth Caffé Wynn Las Vegas is the most elegant of all our cafés and it most certainly has become an oasis in Las Vegas where guests, world travelers, celebrities and locals have made Urth a popular meeting and gathering spot.
The beautiful Urth Caffé Wynn Las Vegas has made Urth Caffé's own roasted heirloom, organic coffee, fine tea, exquisite desserts and health-conscious cuisine known world-wide.
"Oasis" is the perfect word to describe Urth Caffé Wynn Las Vegas. So many guests write that they appreciate calm respites it offers away from all of Vegas' noise and hubbub.
"The best aspect of working with the CalPot team is they encourage creativity and welcome challenges. They basically want you to go wild with your imagination," Shallom said. "There is no one doing what they do in the traditional, hand-made way."
That "hand-made way" he mentioned started when Sean McLean, CalPot co-owner with his brother Desmond, went to the Wynn Plaza construction site to measure and photograph the foundation structures of the planter, surrounding fountain and seating area as well as the skylight so he could build same-size mock-ups in CalPot's downtown Los Angeles location.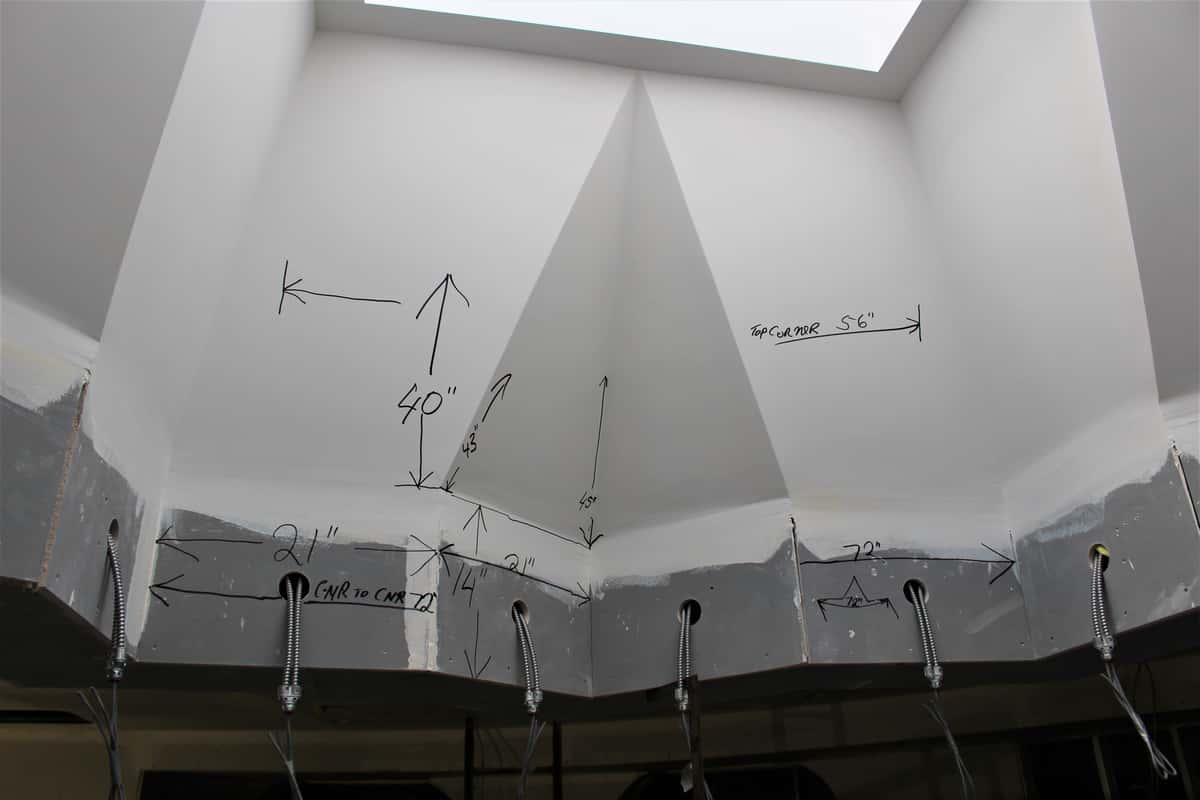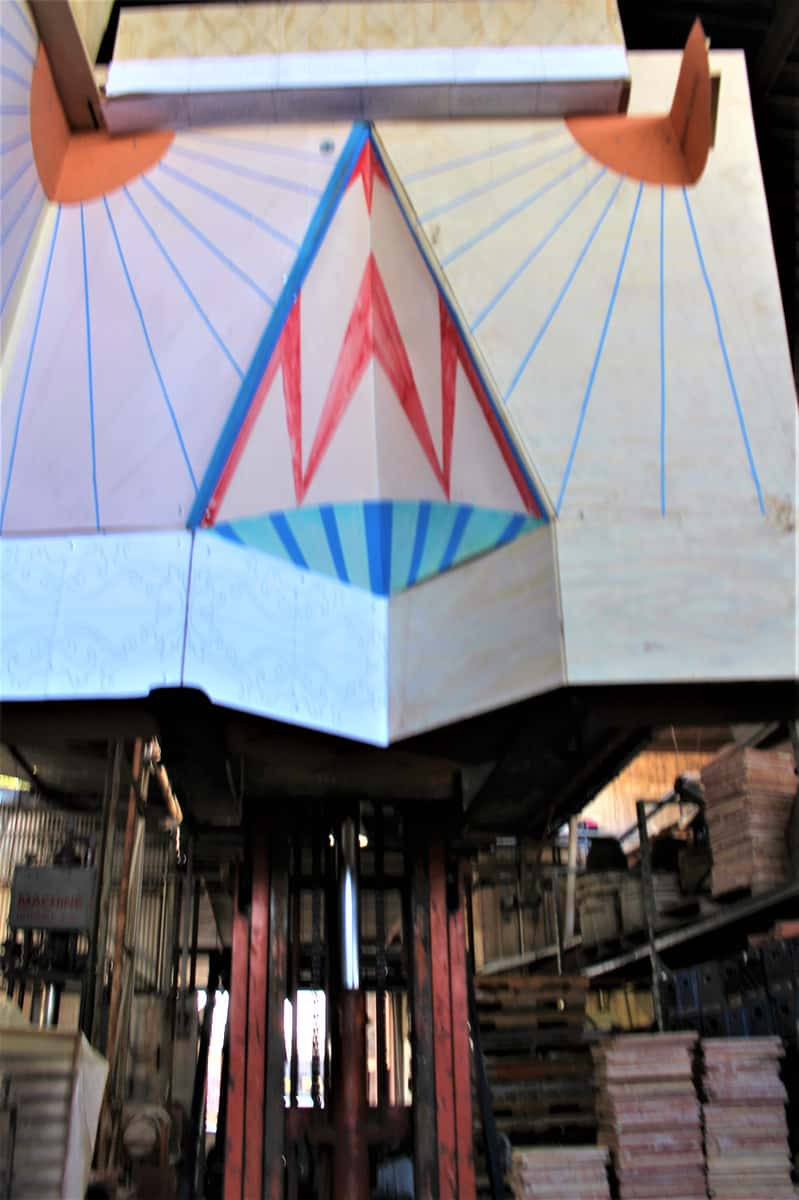 Left: Sean McLean's initial measurements for the skylight.
Right: Mockup on forklift to replicate view from below similar to that in café.
The skylight mockup was raised on a forklift to replicate its view from below during the design process by the Berkmans and the CalPot team of designers and artisans.
As with CalPot's previous commissions for Urth Caffé, tile for Urth Caffé Wynn Las Vegas was custom designed by Jilla, then hand-crafted and glazed by CalPot artisans to fit various areas throughout the project.
Jilla's design "signatures," including red hearts and angel wings, were combined in 8-inch x 8-inch tiles at the base of the skylight. CalPot's signature "Adam Stringer" tiles, in an 8-inch x 8-inch format with a 24-karat gold glaze, were used on the interior and exterior of the skylight, on the beams and soffits. Tiles inset in overhead beams sparkle with 24-karat gold glaze, also featured in the skylight tiles. Very rare stone, including genuine turquoise, decorate many surfaces. Jilla's design signature – red hearts – can be seen throughout the restaurant.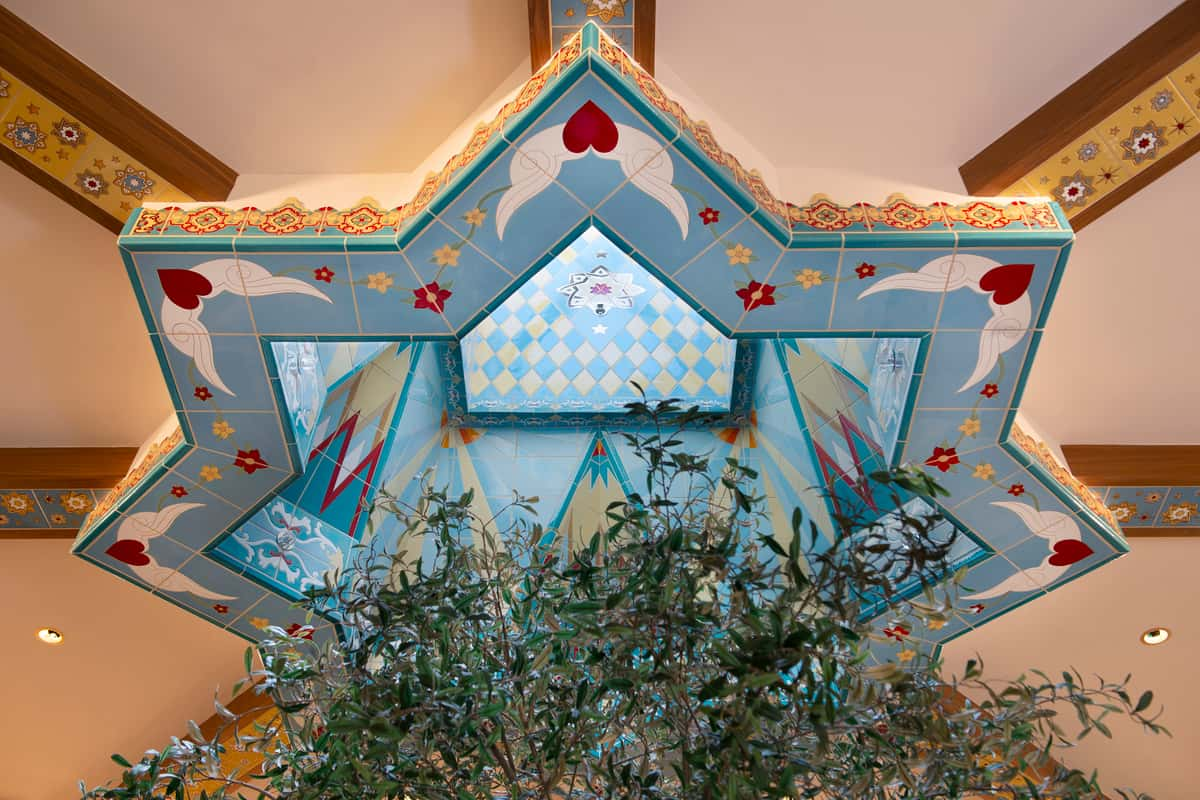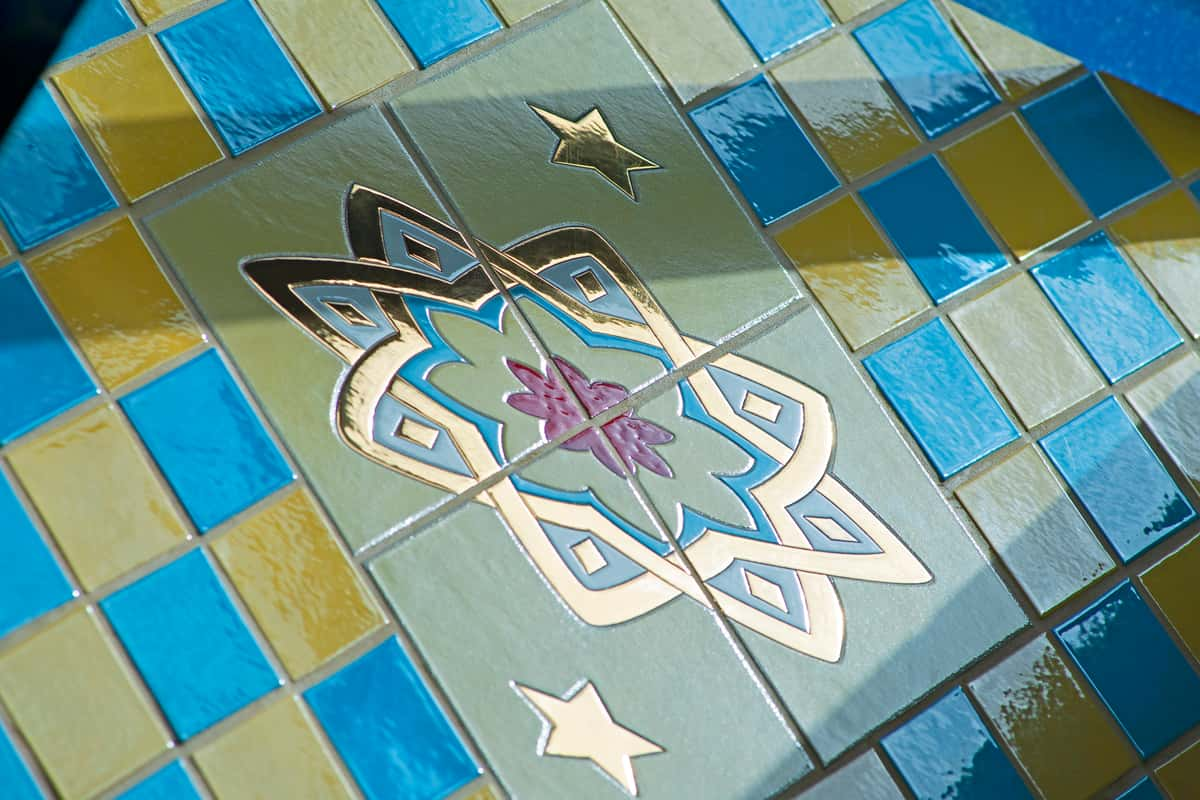 Jilla Berkman's design "signatures" – red hearts and angel wings – are combined in tiles at the base of the skylight (left). Glistening 24-karat gold glaze shines from tiles inside the skylight (right), on the beams and soffits.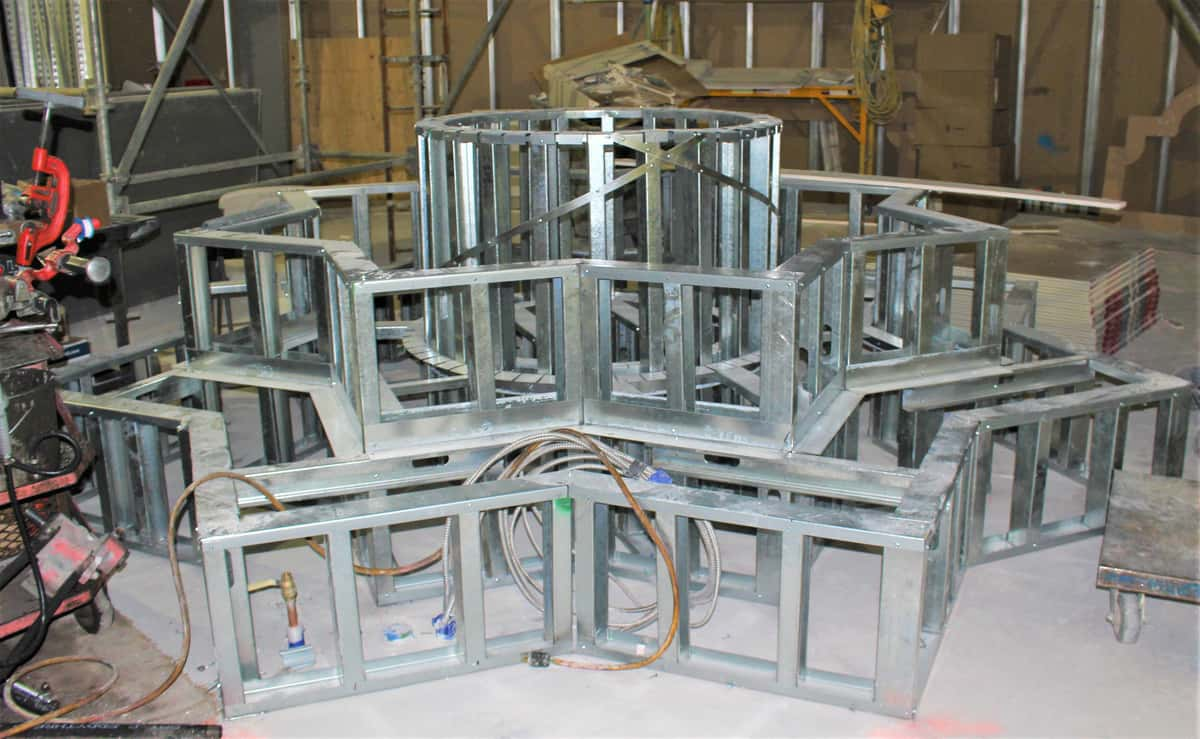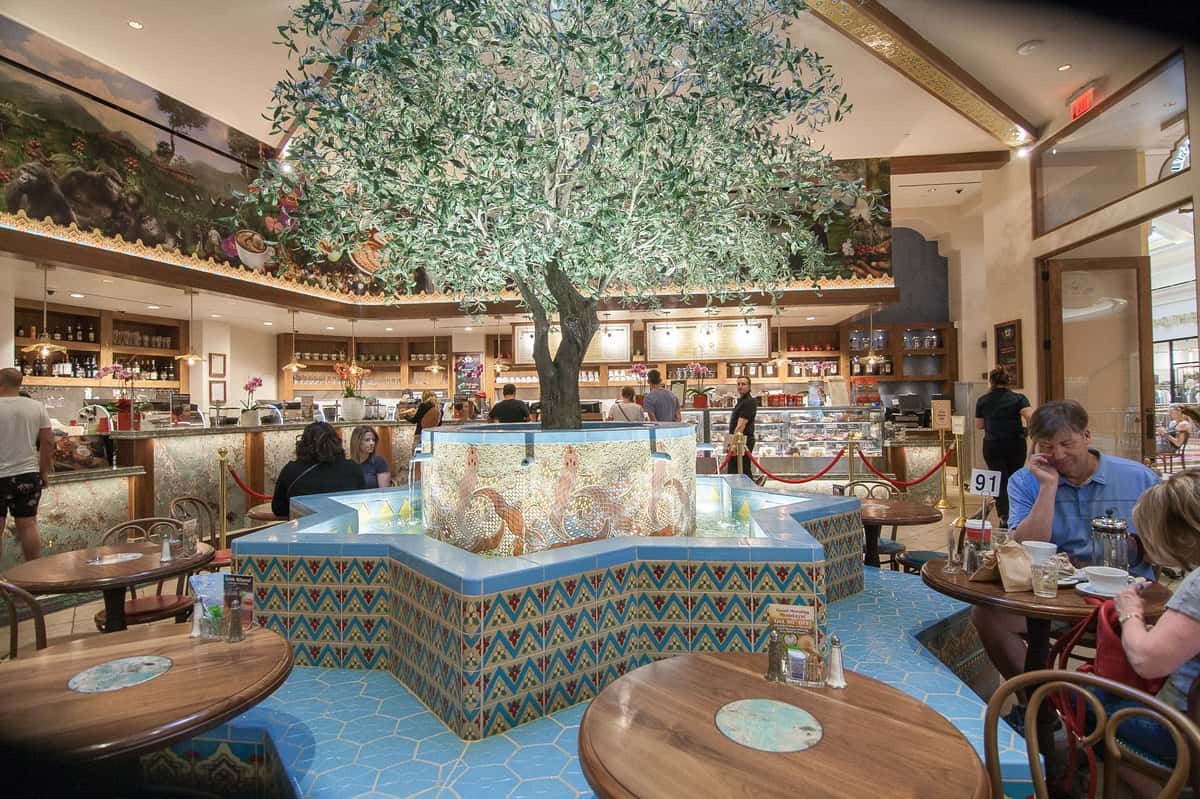 Left: CalPot built the metal frame of the centerpiece fountain and seating area at Urth Caffe Wynn Las Vegas, duplicating a mockup built in its Los Angeles studio. Right: The finished fountain and seating area.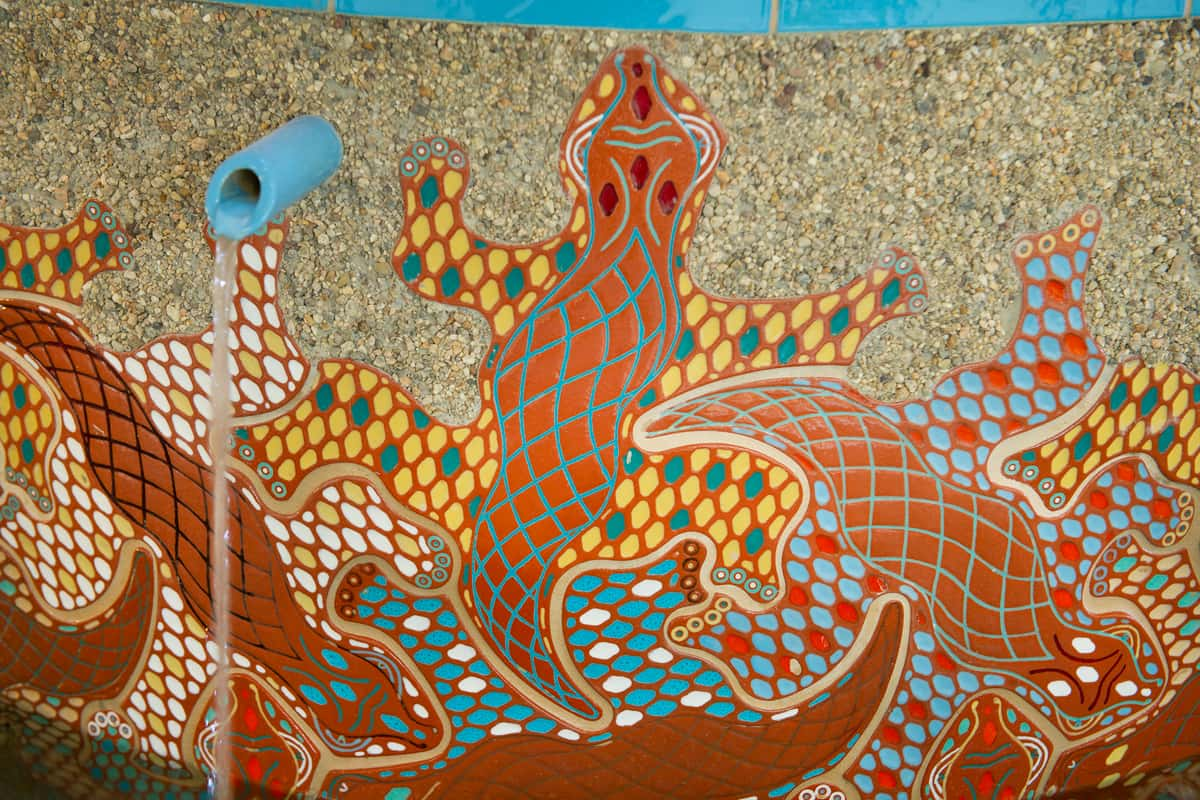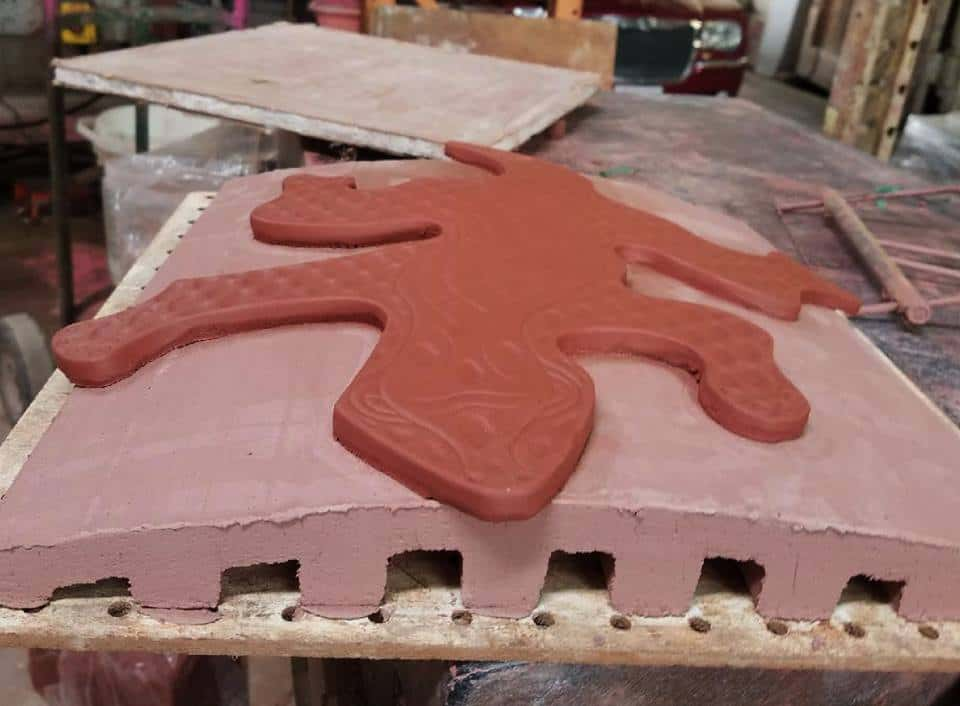 Left: Brightly decorated terracotta tile geckos are arrayed in an interlocking M.C. Escher pattern around the fountain, custom-curved to fit the structure's radius in the CalPot studio (right photo) – an innovation created by CalPot.
"Jilla's design meetings with CalPot continued throughout the project to fine-tune the details for each element of the project," said Sean McLean. "That allowed for accurate production of tiles and borders to avoid onsite cutting and fitting."
"We put a ton of work and a lot of thought into this," Sean McLean said. "Nothing could have been achieved without Shallom and Jilla and architect Victor Corona."
"Apart from the tiles used on the beams, all other tiles were custom made to fit each design, including the curved tiles wrapping each corner of the seating area around the fountain, a CalPot specialty," said Sean McLean.
Approximately 4,000 custom pieces of tile, in various shapes and sizes, were created y CalPot for the 4,500-square-foot Las Vegas location. "The best thing about working with Desmond and Sean is their love of creative challenges," said Shallom. "They love when Jilla challenges them with creative visions."
"We're not shy of doing anything where creativity is concerned," added Desmond McLean.CalPot worked closely on the tile installation with general contractor Burke Construction Group LLC and Western Tile & Marble of Las Vegas.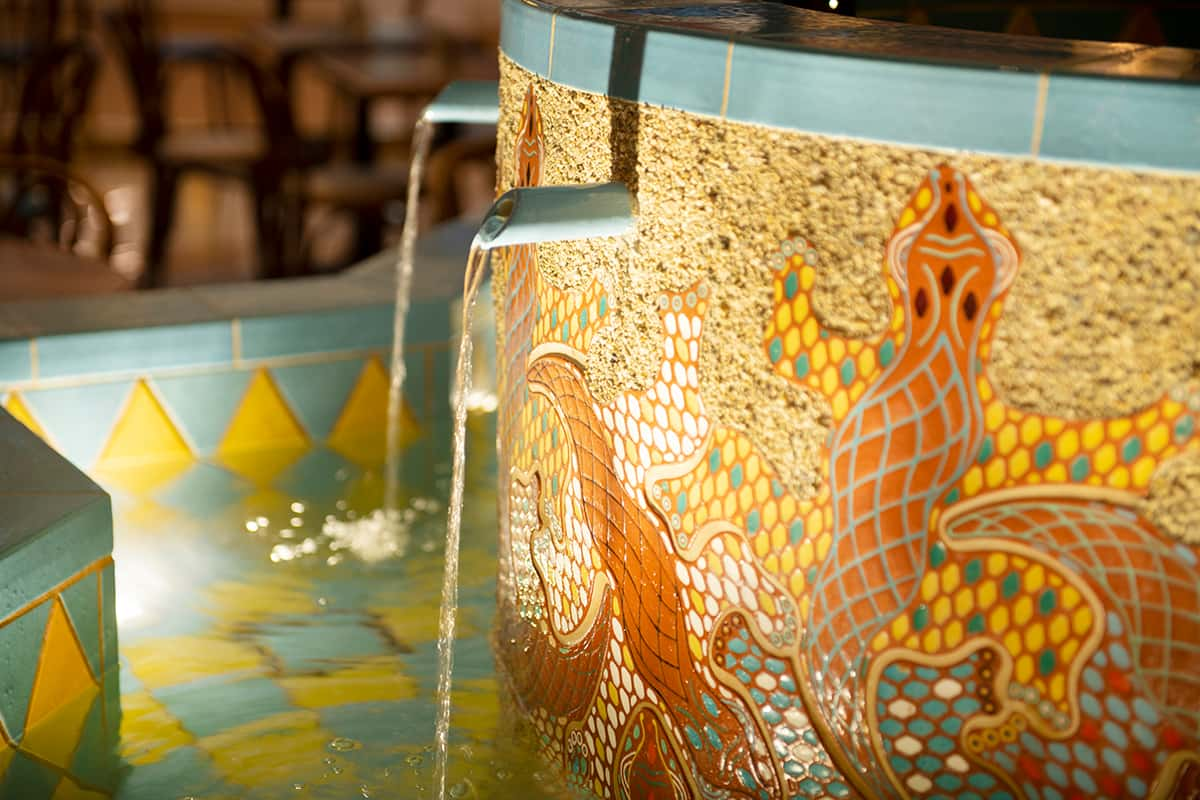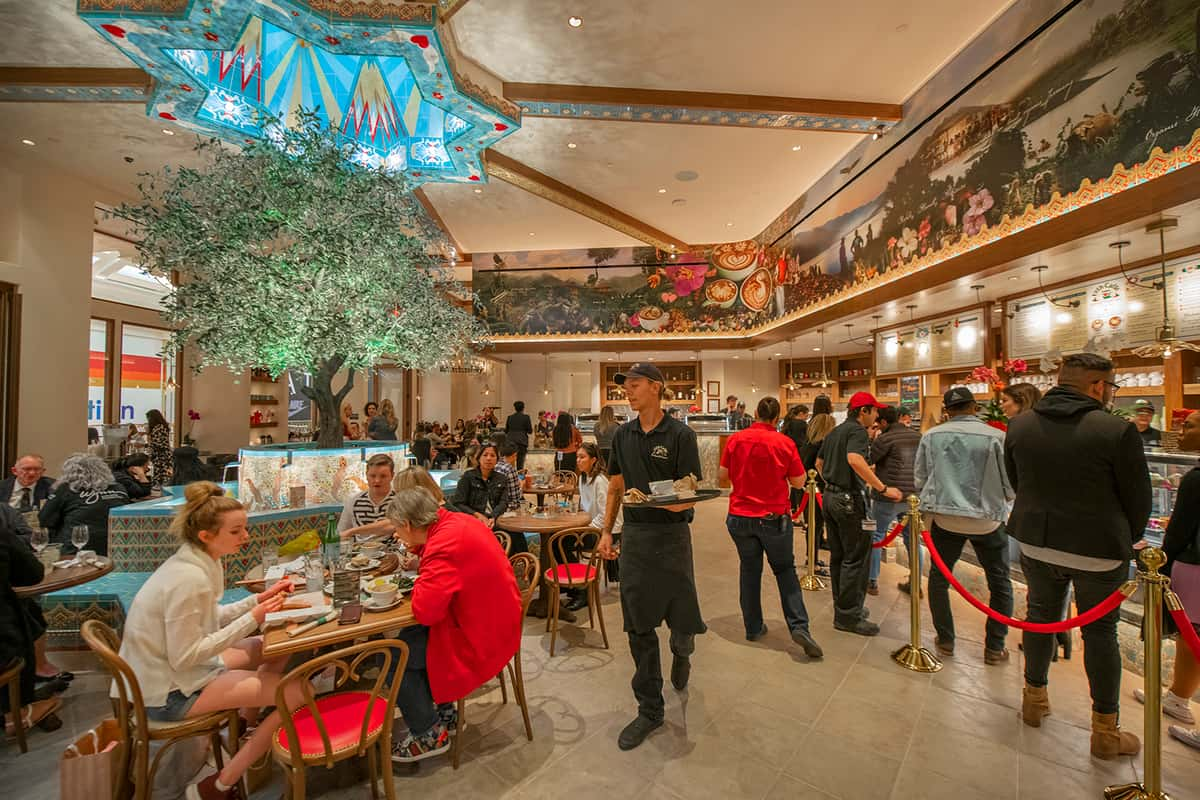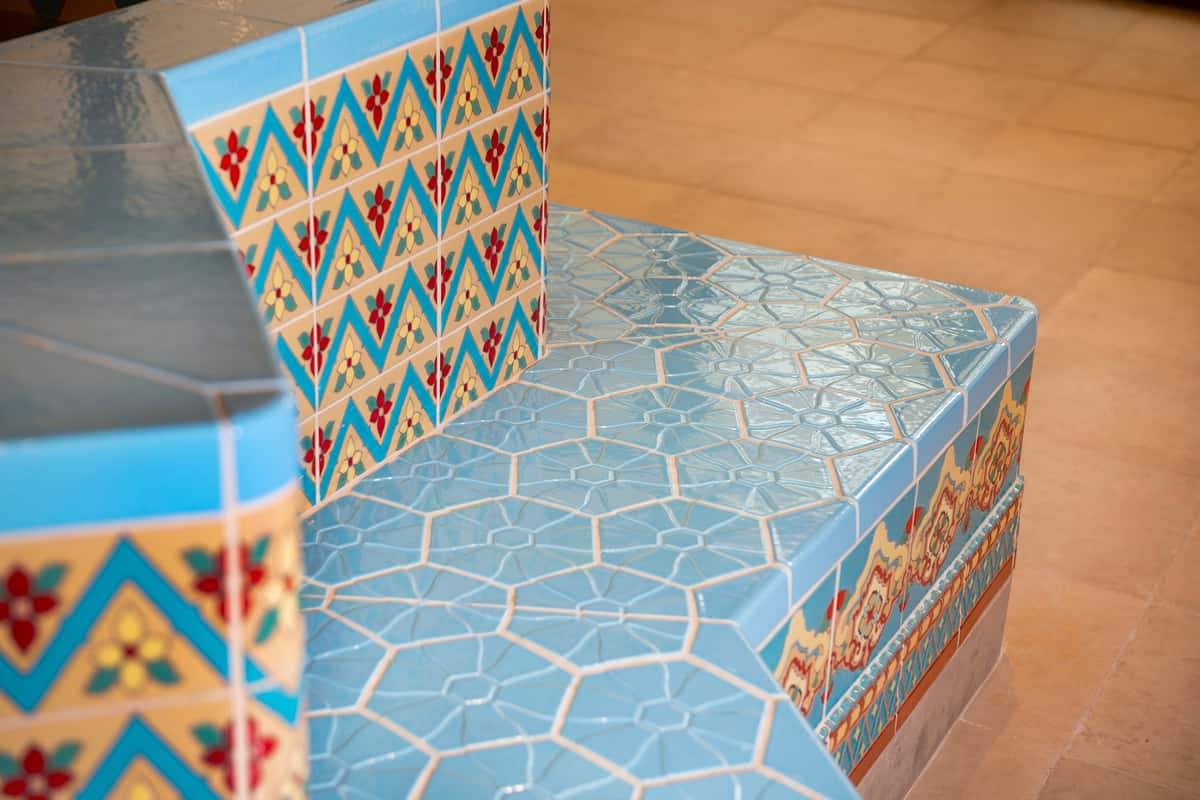 ¤
"We always said that Wynn Las Vegas is the only resort that we would ever want to open Urth Caffé. Wynn and Urth share the same core values and commitment to quality, service, and excellence. It is truly a dream come true for us!"
~ Shallom Berkman, Urth Caffé Co-Founder
¤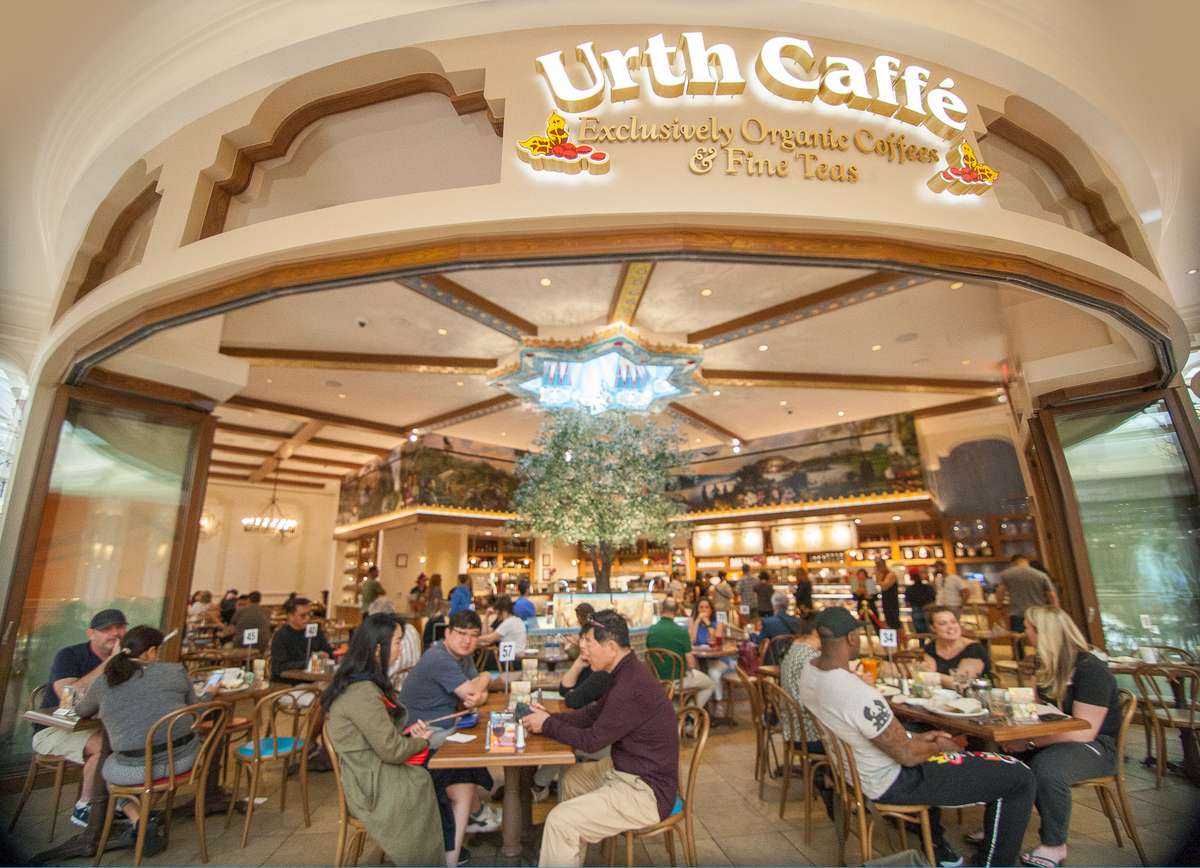 Urth Caffé at the Wynn Plaza
Second Floor of Wynn Plaza
3131 S. Las Vegas Blvd.
Las Vegas, NV 89109