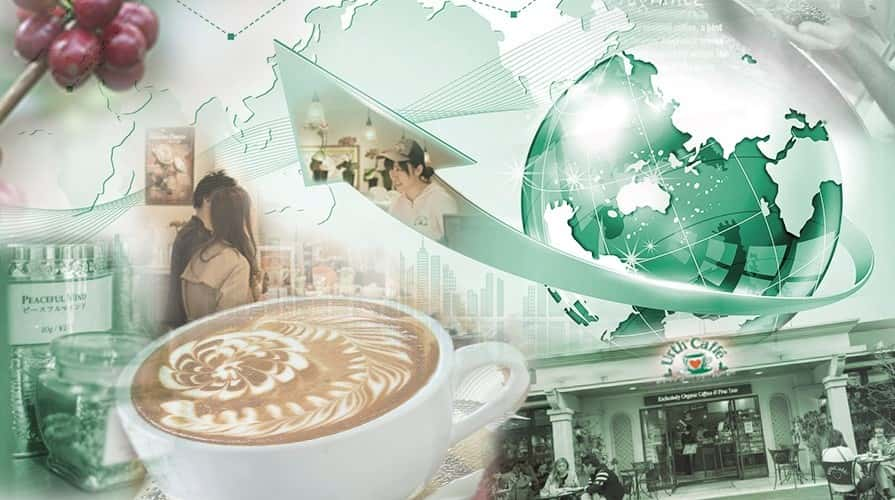 Photo of the Earth
Urth Caffé Around the World
Not only do Urth Caffé locations in Southern California and Las Vegas attract guests from all over the world, so do locations in Japan and the Gulf Coast Countries of Saudi Arabia and Dubai.
"We have been receiving daily requests for Urth Caffé from every continent of the world," said Shallom Berkman, Urth co-founder and owner with his wife, Jilla Berkman.
The first international location opened in Tokyo's Daikanyama District of Shibuya in April 2013, instantly attracting long lines of guests and media coverage.
"Since 2004, Jilla and I began traveling to Uji, Japan every year to help harvest our exclusive Wazuka Estate organic matcha," he explained. "During these visits, we developed a deep affinity for the people, culture and country of Japan. We decided to make Tokyo, Japan for Urth Caffe's first international location."
That location was inspired by a Japanese professional golfer who fell in love with Urth Caffé during visits to America, Toyohiro Morita, senior supervisor of Urth Caffé Japan, explained in an email.
"Shigeki Maruyama, a professional golfer who was participating in an American golf tour at that time, goes to Urth Caffé every time he visits the United States, where he fell in love with the ice latte."
There are seven Urth Caffés in Japan with plans for many more: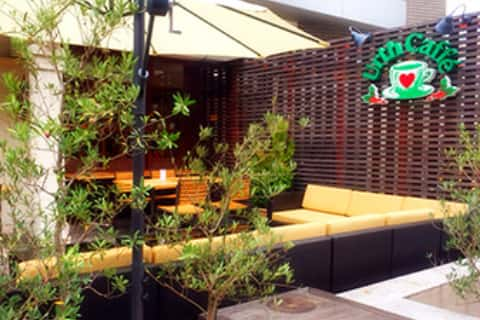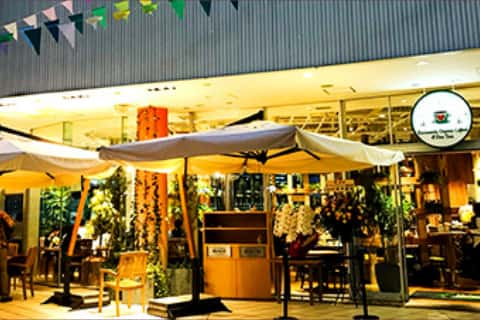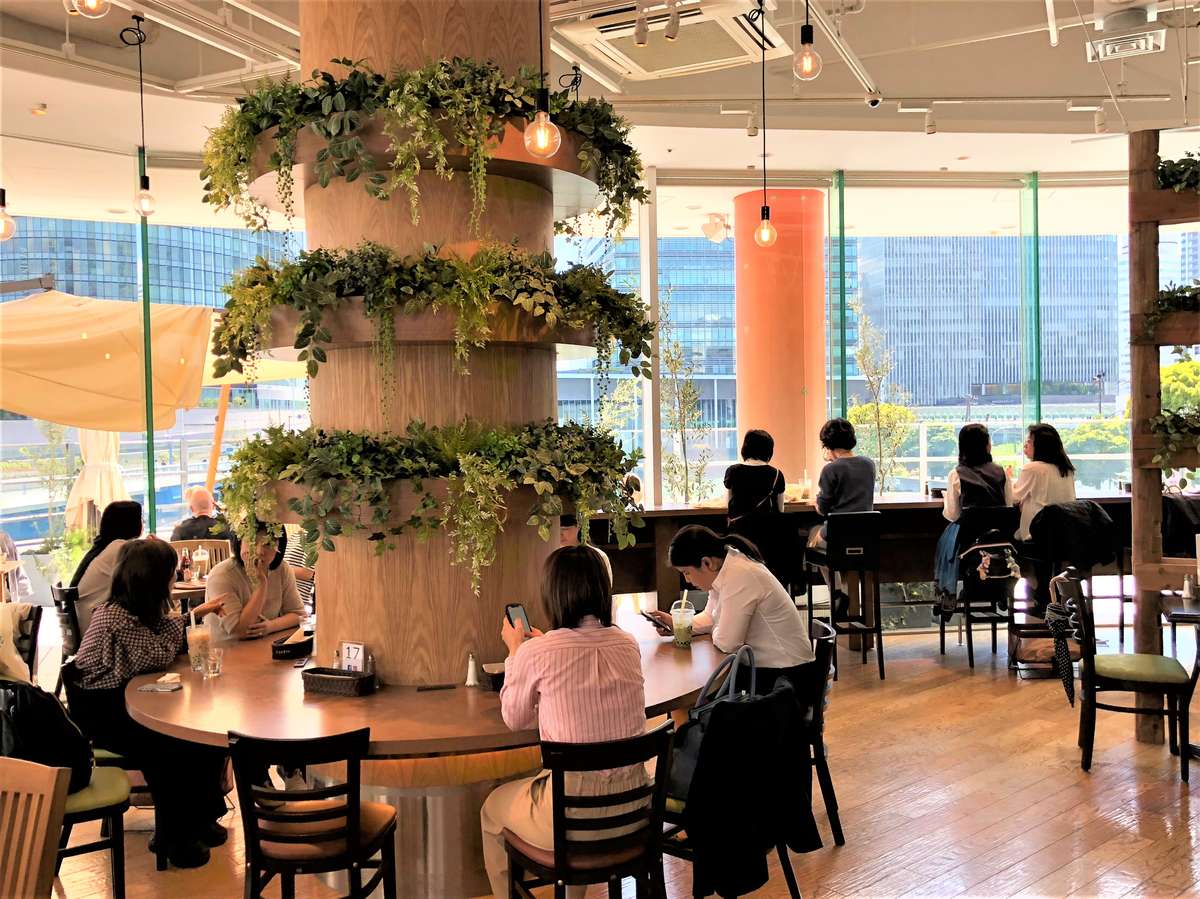 Left: The Daikanyama Urth Caffé was the first flagship branch in this popular fashion district of Tokyo with a large interior and a terrace. Right: The Yokohama Bay Quarter Urth Caffé is a glass-enclosed store facing the bay.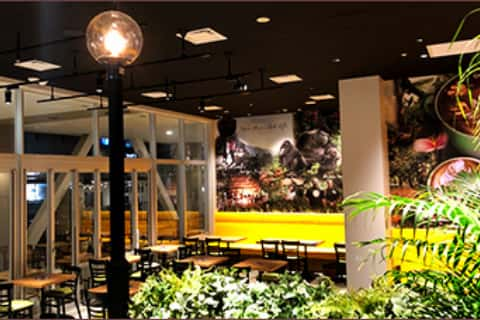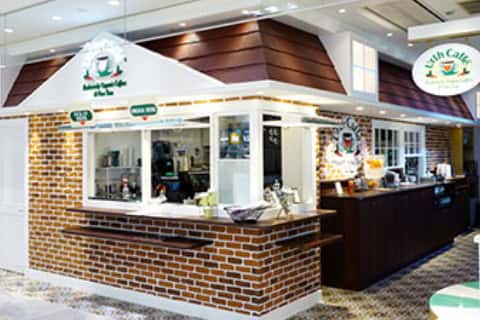 Left: Terrace Mall Shonan Urth Caffé is in one of the most popular shopping malls. Right: The Tokyu Plaza Omotesando Harajuku café is located on the 5th floor of the Tokyu Plaza Omotesando Harajuku Building, a world-famous landmark in a popular area visited by many young people and international visitors.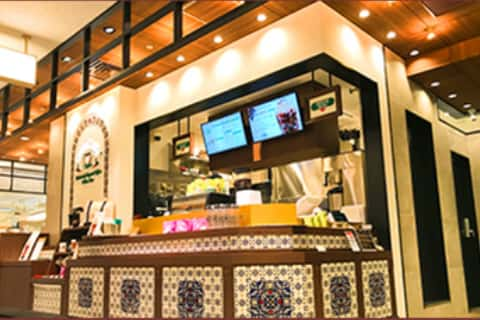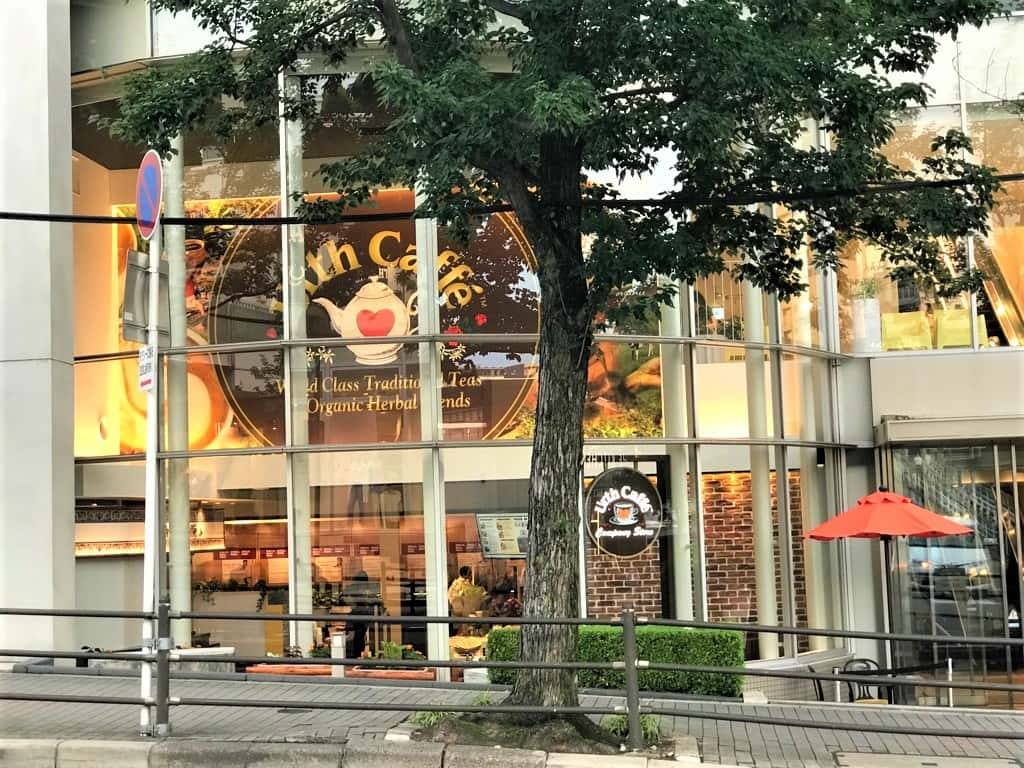 Left: The Urth Caffé Shibuya Scramble-Square is connected to the famed Shibuya Train Station – Tokyo's busiest train station. Right: The Hoshigaoka Terrace Urth Caffé is a popular gathering spot for the community and for those who visit the nearby zoo and university.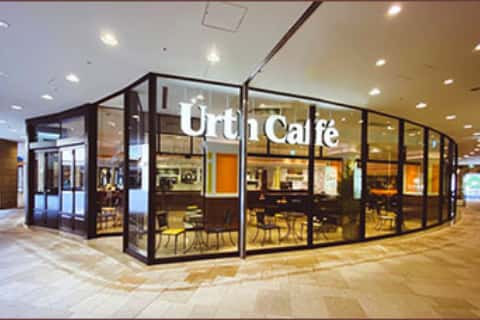 The Namba Parks Urth Caffé is our first location in Osaka, where there are many entertainment theaters and restaurants, making it a
popular neighborhood spot for people coming and going.
"Jilla and I are fully involved with all aspects of each Urth international branches including design, sharing the Urth culture and working closely on a daily basis
with our international teams."
~ Shallom Berkman
"We are proud to share that Urth Caffé roasts and ships its exclusive heirloom and organic coffee fresh from the coffee roasting facility and tea room at Urth Caffé South Bay to the Gulf Coast Countries and Japan," Shallom explained. "We hand blend and ship all of the Urth Caffé unique fine teas as well, except in Japan where Urth's master tea farmer Akihiro Nakai San sends organic matcha direct from the farm to the Urth Caffé branches of Tokyo and Osaka. Nakai San even visits personally to perform the matcha ceremony!"
In May 2021, Urth Caffé Japan made a monetary donation to benefit farmers participating in the Urth Caffé Mountain Gorilla Coffee Estate in Uganda, which Urth matched to purchase 30 goats to provide nutritious milk for their families and produce the finest organic fertilizer around.
Each Urth Caffé international location offers menu items reflecting the tastes of the local community, all following the Urth Caffé standard focusing on the highest quality, sustainable and organic ingredients.
"Jilla and I are fully involved with all aspects of each Urth international branches including design, sharing the Urth culture and working closely on a daily basis with our international teams," Shallom explained.
"On a regular basis, Urth Caffé Southern California sends team members to Japan, Saudi Arabia and Dubai to train. Our international branches also frequently send the best from their local teams to train here in Southern California."
As time progressed, Urth started receiving countless requests from the Gulf Coast Counties such as Saudi Arabia.
"As we began to familiarize ourselves with this part of the world, we learned that the culture of both Saudi Arabia and Dubai was that of the strongest and most ancient coffee drinking cultures in the world. Yemen is where coffee was first roasted, brewed, and drank. The Kingdom of Saudi Arabia and Dubai were naturally the best next steps for our international growth," Shallom explained.
With anticipation and enthusiasm, finally Urth Caffé was brought to the Arabian Peninsula with the opening of the vibrant two-story Urth Caffé Tahliya Riyadh in the city's Sulimaniyah district in 2017 setting a new standard in design and consumer experience for the city's coffee and tea lovers, and the first to introduce Urth's exclusively heirloom, organic coffee to the Kingdom of Saudi Arabia.
Urth Caffé offers a new and more dynamic expression for café culture in Saudi Arabia. Its contemporary open design has a refreshing appeal, attracting those looking for a genuinely unique, lively atmosphere, exceptional food, exquisite desserts and unique beverages with a focus on organic, sustainable, and of course a health-conscious approach.
The branch is a sprawling two-story café with a cooled outdoor patio. They worked hard to prepare the same menu as we have here in Los Angeles thanks to the top team sent from Urth Los Angeles to train the coffee bar, kitchen, bread baking and desserts teams. One impressive addition the Riyadh team made to the Urth Menu was a brick, wood-burning pizza oven that lifted Urth's original recipe pizza to a whole new level.
Urth's heirloom, organic coffee is so popular there that they need up to five espresso bars running at all times to keep up with the long line of guests from 9 a.m. to 1 a.m. every day.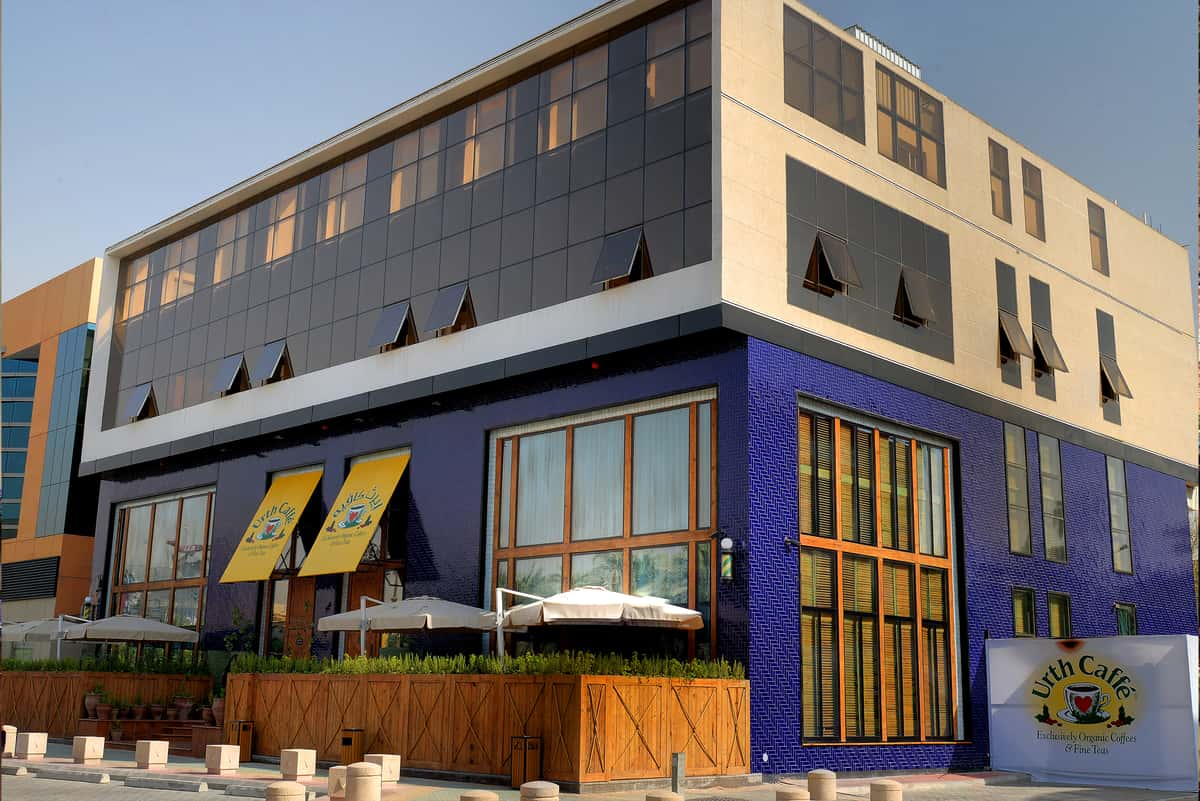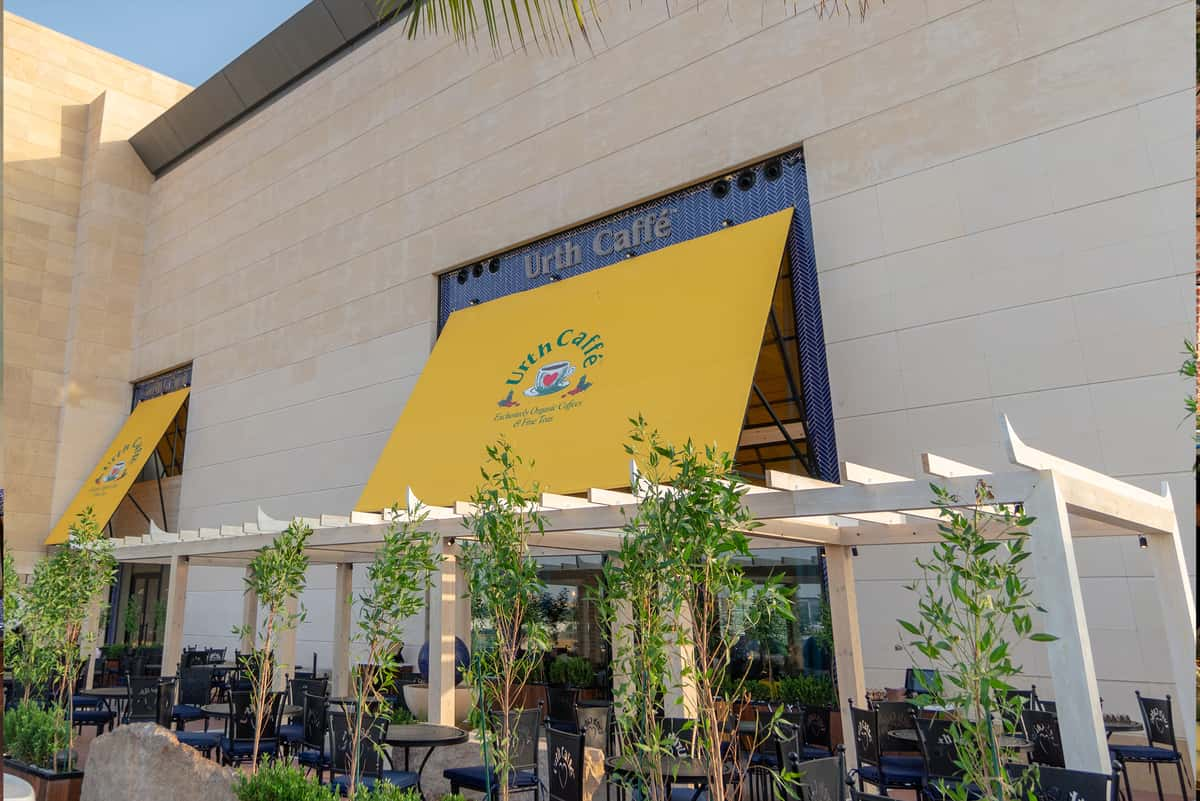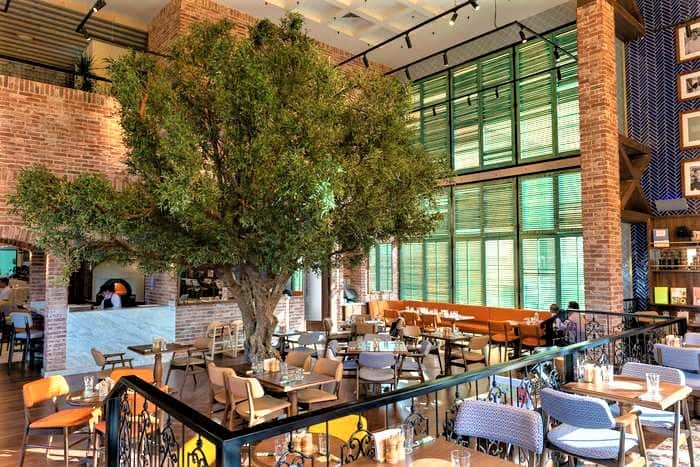 Left: Urth Caffé Tahliya – Riyadh was the first of six locations in the Gulf Coast Countries. Center: Urth Caffé Le Prestige – Jeddah. Right: Interior of Urth Caffé Le Prestige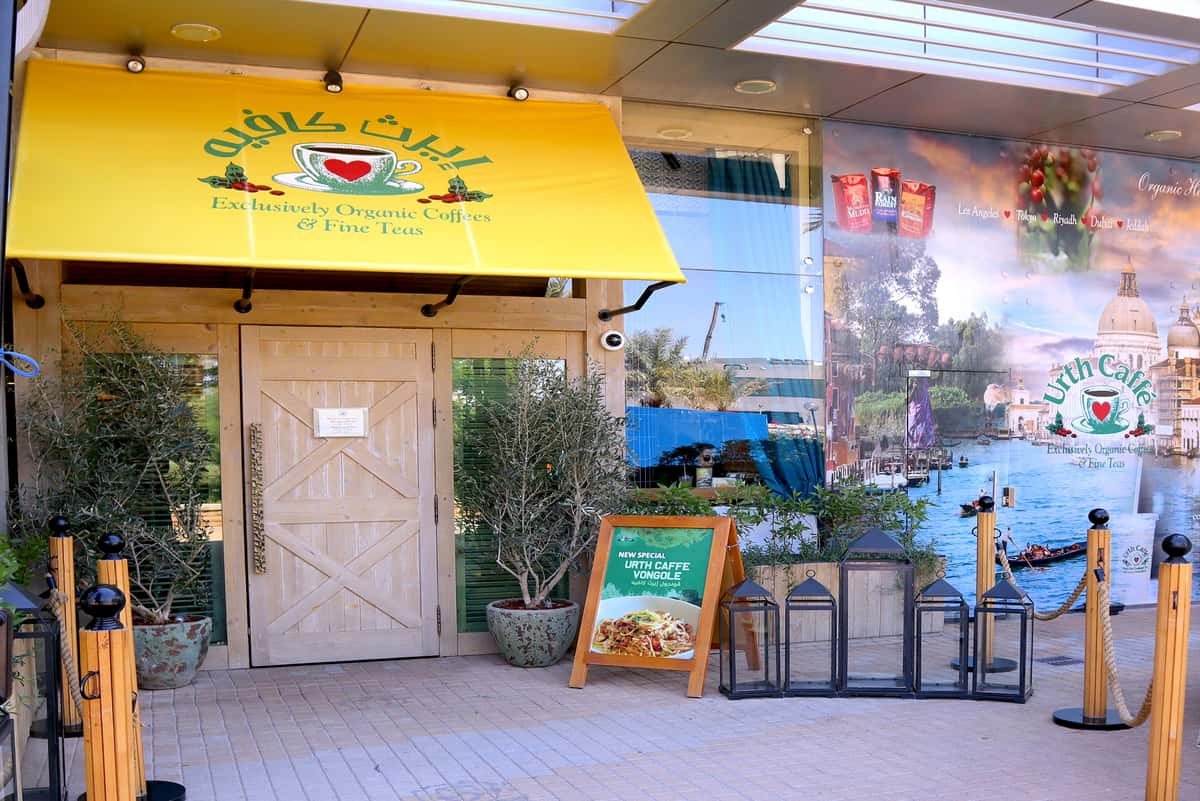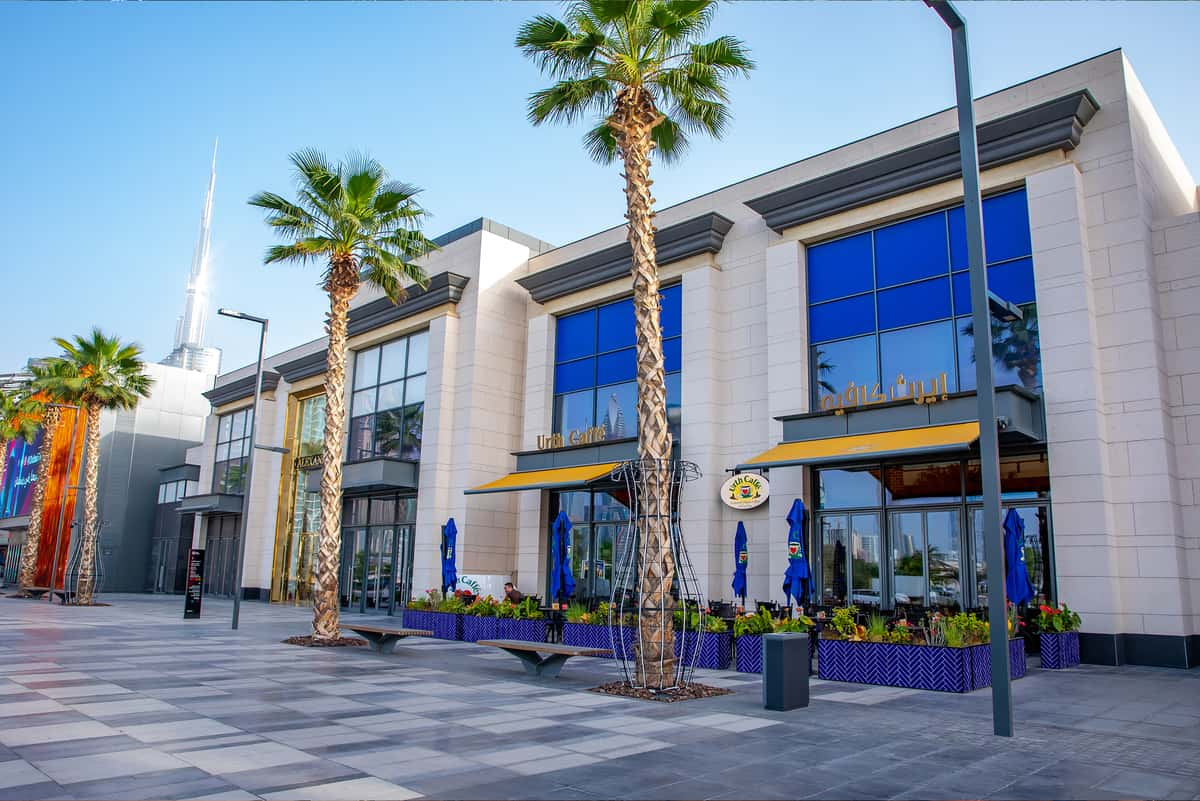 Left: Urth Caffé Oud Square – Riyadh. Right: Urth Caffé City Walk By Meraas – Dubai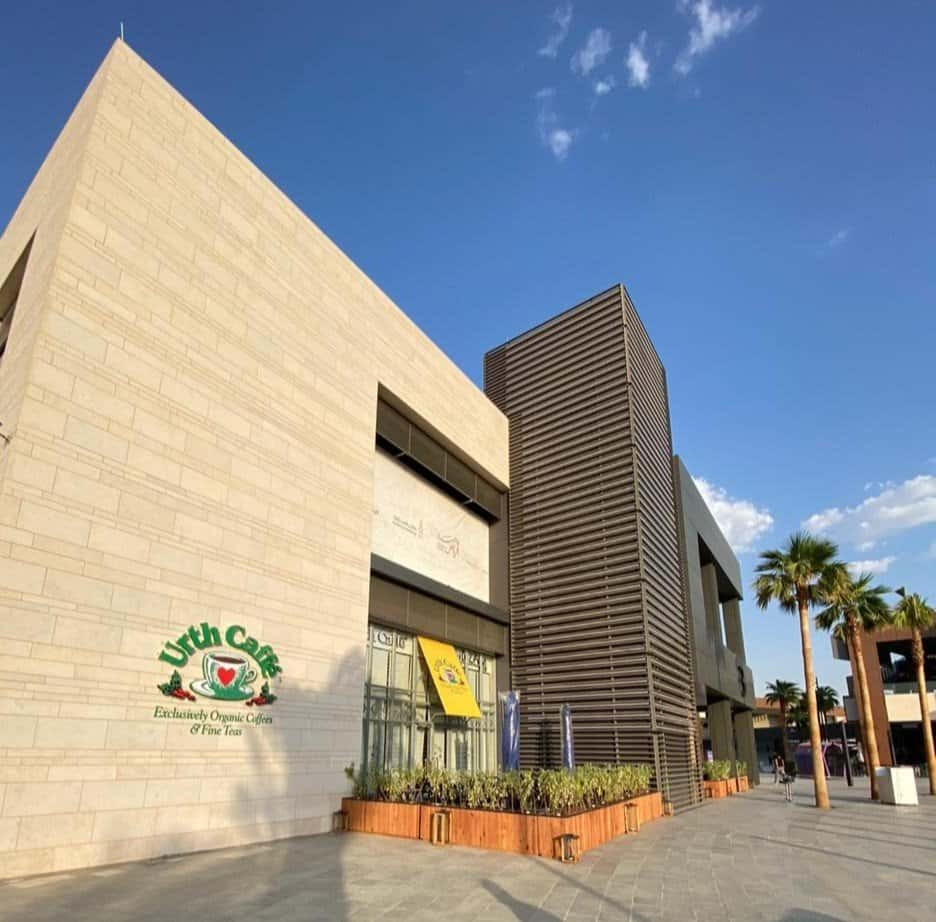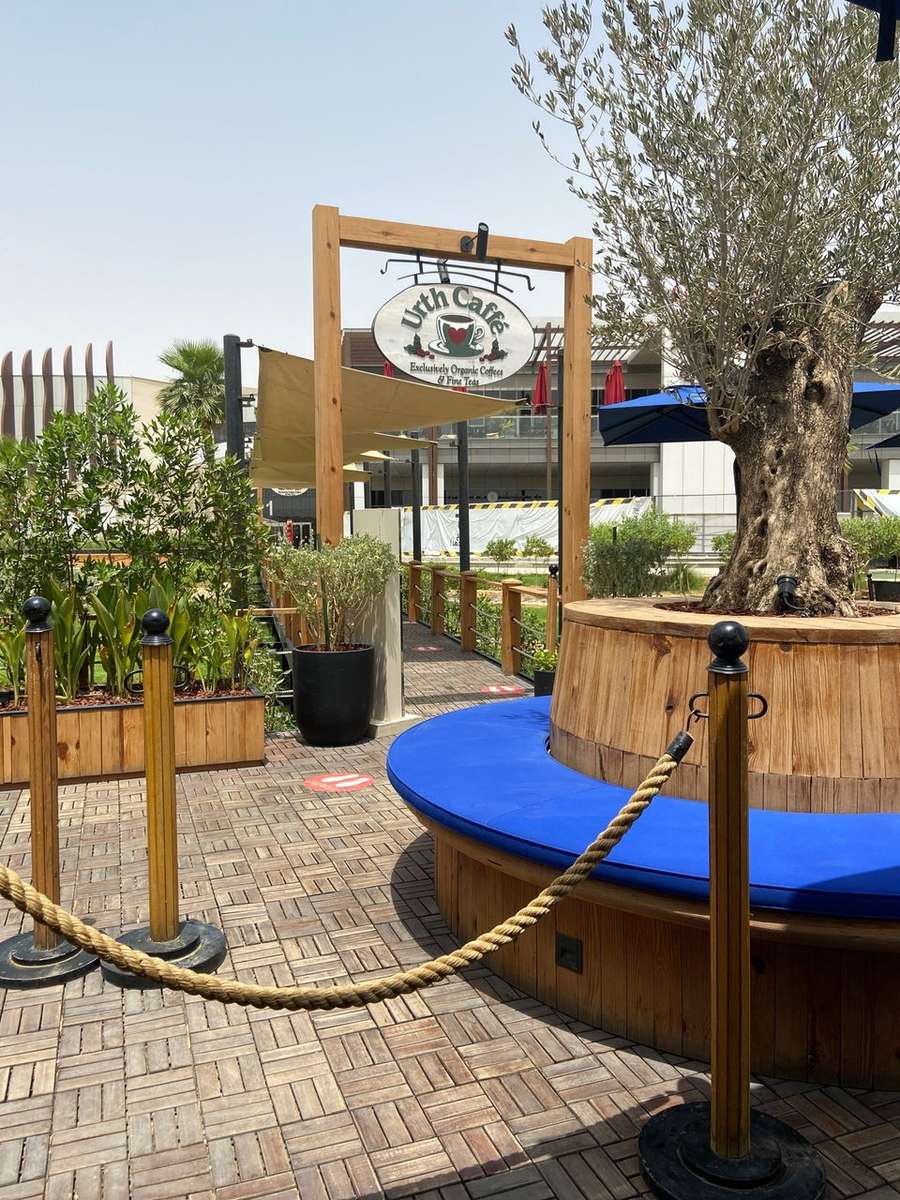 Left: Urth Caffé Riyadh Front – Riyadh. Right: Urth Caffé Riyadh Park – Riyadh.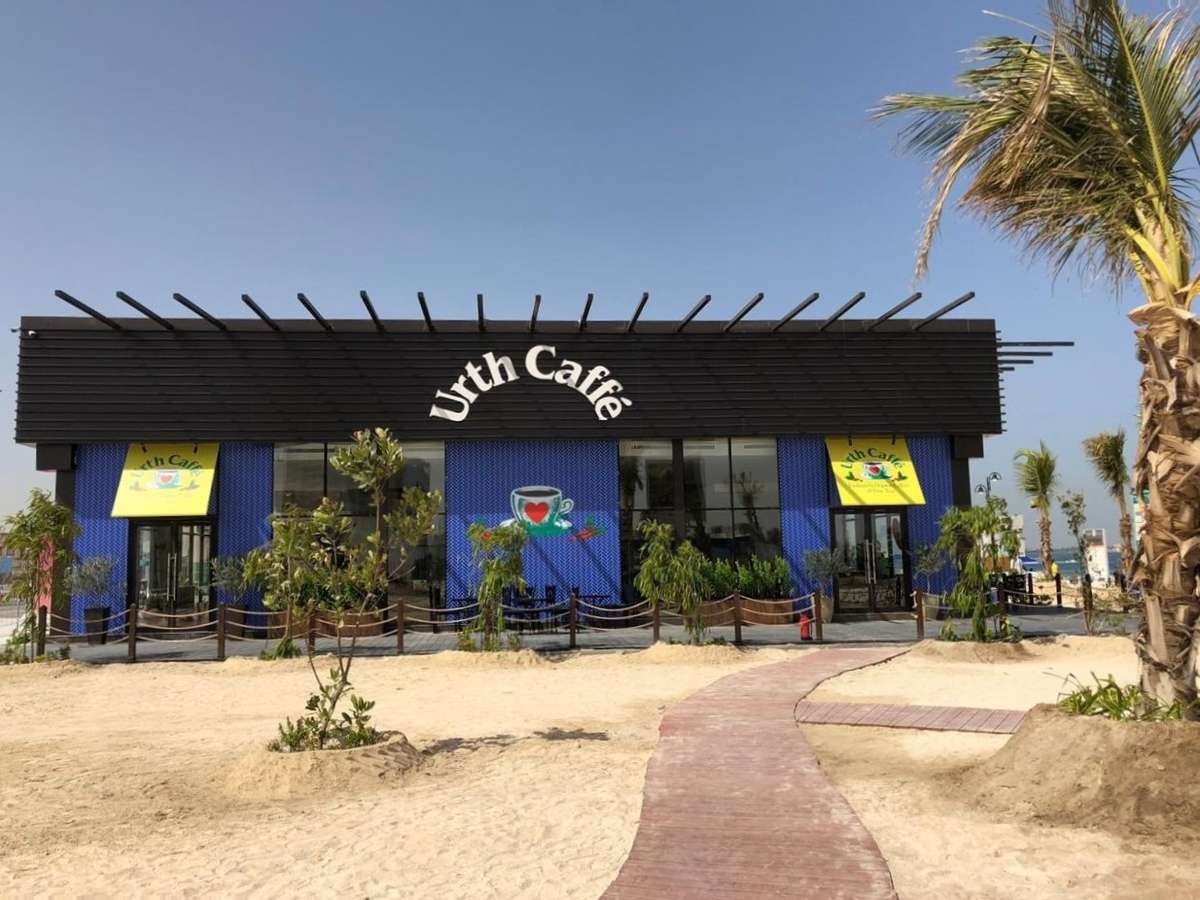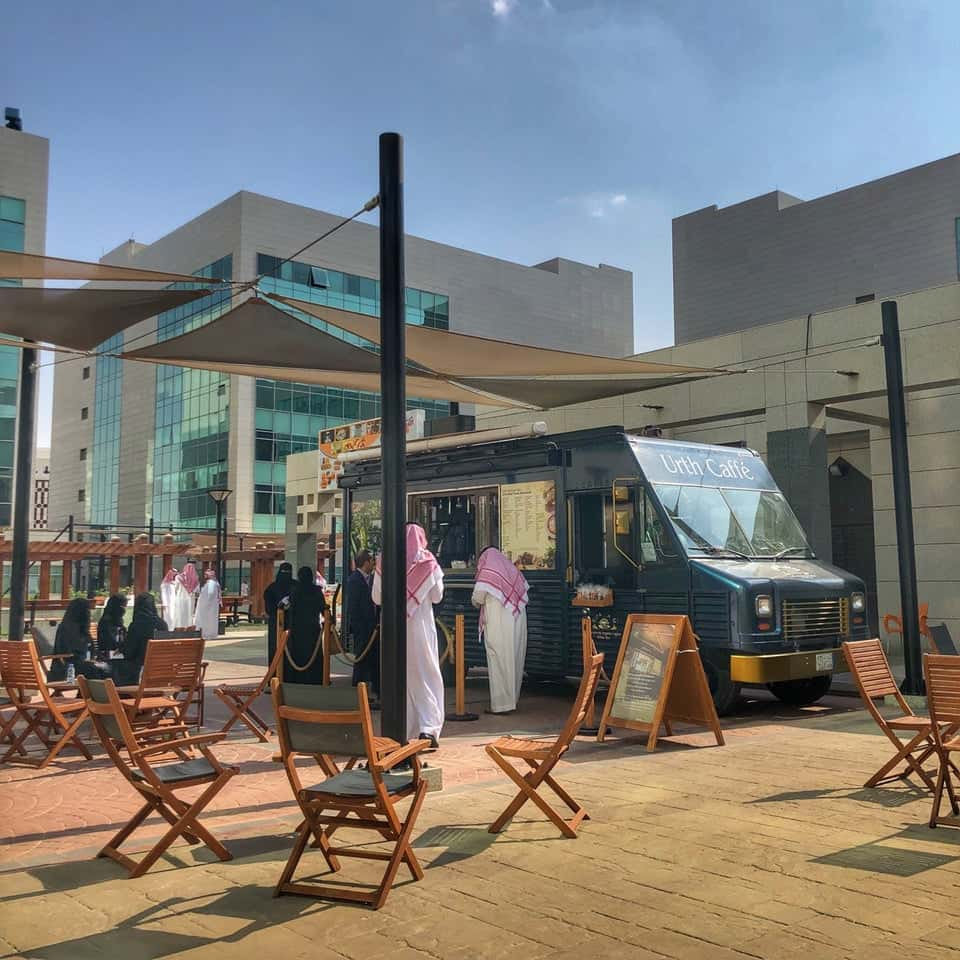 Left: Urth Caffé's popular Pop-Up at the Jeddah beachside. Right: The Urth Caffé Food Truck.
"Urth Caffé has been received so well in Japan, Saudi Arabia and Dubai that they are growing much faster than we are here in the USA. Which country will be next to have an
Urth Caffé exclusively heirloom and organic café? Perhaps, Europe…"
~ Shallom Berkman