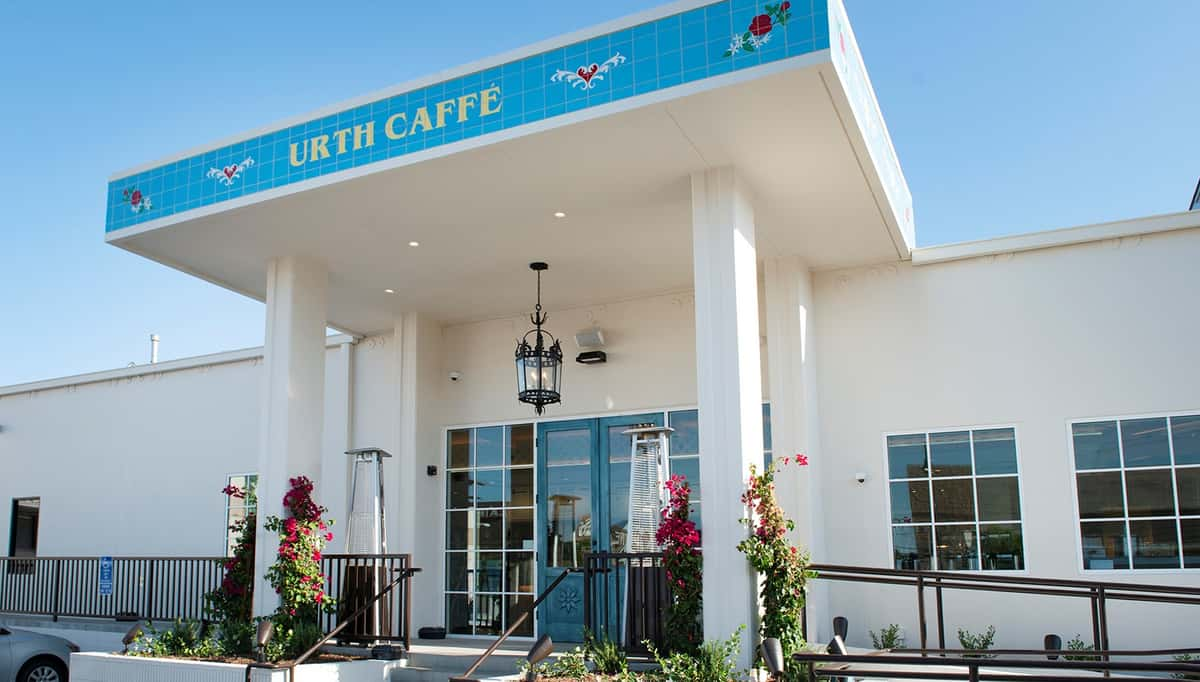 Front entrance to Urth Caffe South Bay
The Return to Urth Caffé's South Bay Origins
Little do guests visiting Urth Caffé South Bay realize how important it is to Jilla and Shallom Berkman, Urth Caffé's founders.
That's because the café is a homecoming for the couple. They established the very first Urth Caffé on Highland Avenue near Rosecrans Avenue in Manhattan Beach in 1991.
The story of Urth Caffé began in that little, 300-square foot store-front, and it's where Urth would go on to becoming America's first exclusively certified organic, heirloom coffee and tea house. It has since literally "changed our world" for the better from replanting rain forests to protecting the Mountain Gorilla habitat half a world away. So while we can all enjoy the amazing food and drinks at Urth locations, we also "sense" a much deeper connection.
"We literally came full circle back to our beginnings. Every single day for four years, we got off on the Rosecrans Exit (of the 405 Freeway) and drove past this very site on our way to the first Urth Caffé branch," Shallom recalled during groundbreaking ceremonies for Urth South Bay. He added that, at night after work, the couple often "splurged" and ate at the Subway sandwich shop that still exists in the complex next to where Urth Caffé South Bay is situated.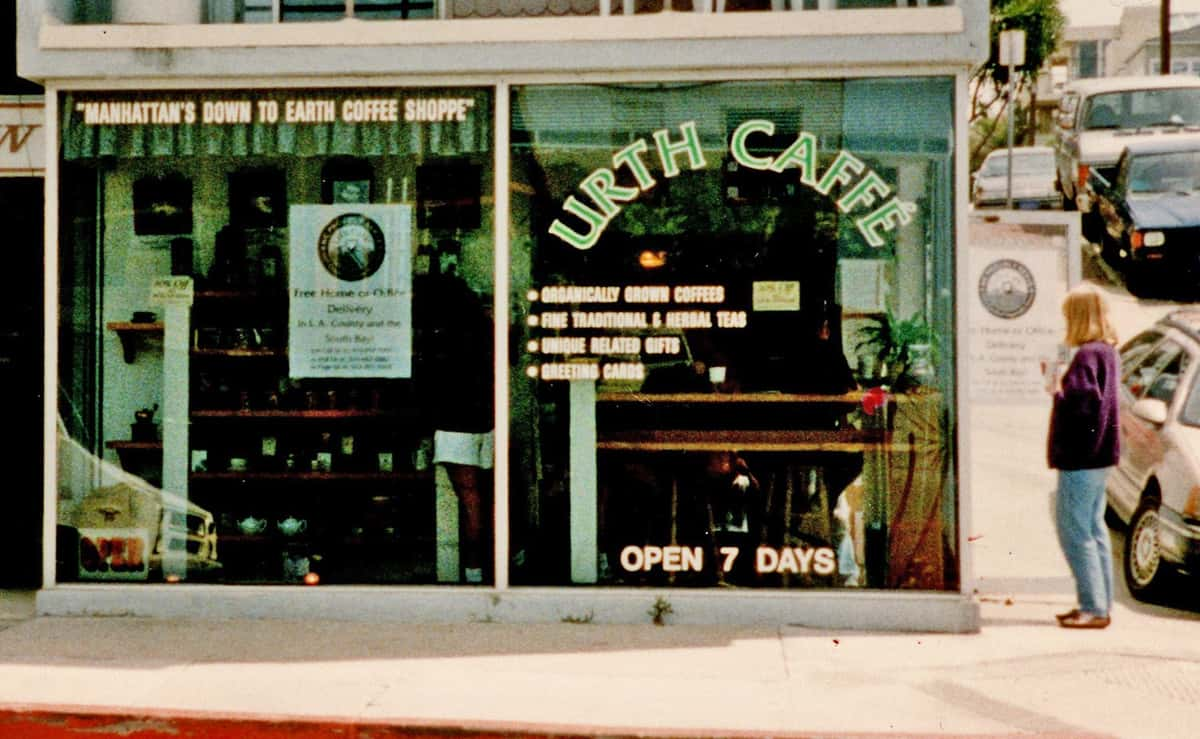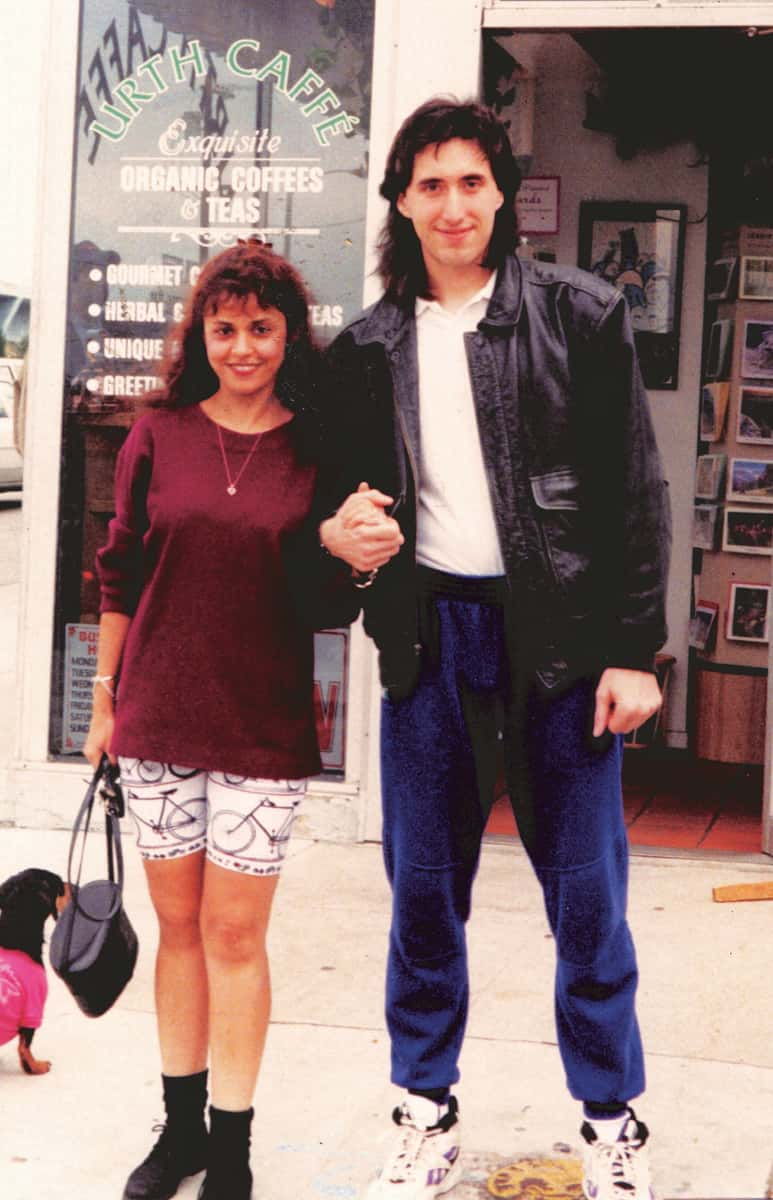 The first Urth Caffé was established in 1991 in Manhattan Beach, California by Co-founders Jilla and Shallom Berkman
Manhattan Beach Memories
Investor and business advisor Mark Machuszek lived in Manhattan Beach when one day in 1991 "I got The Beach Reporter (the South Bay area hometown paper) and read a little write-up, a blurb about an organic coffee shop opening in Manhattan Beach that served only organic coffees," he recalled. "I was interested in that because it was an environment business."
Visiting the café for the first time, he thought "Oh my God, it smells so good!"
The fragrance came from all the coffee stored throughout the café's very small space. "They had more coffee than they had room," Mark recalled of when he first stepped into the café and was greeted by co-founders, Shallom and Jilla Berkman
The café overflowed with canisters of coffee and teas on bookshelves, along the wall, behind the counter, anywhere they could be stored. There were a few barstools at the counter and along the window wall at the entrance.
Brightly colored t-shirts became posters hung on the walls advertising Urth being "Exclusively Organic Coffees – Manhattan Beach" wherever there was space.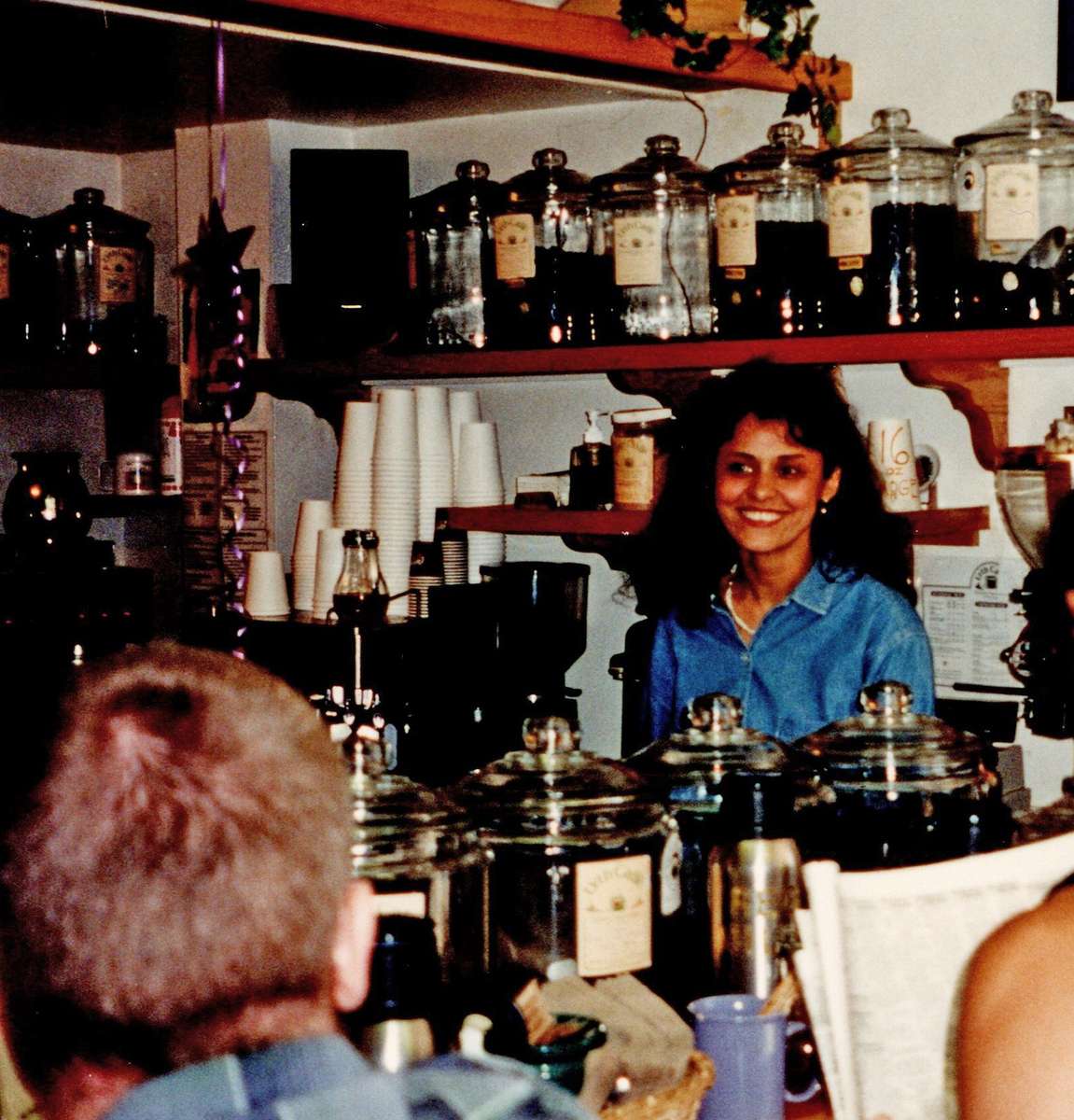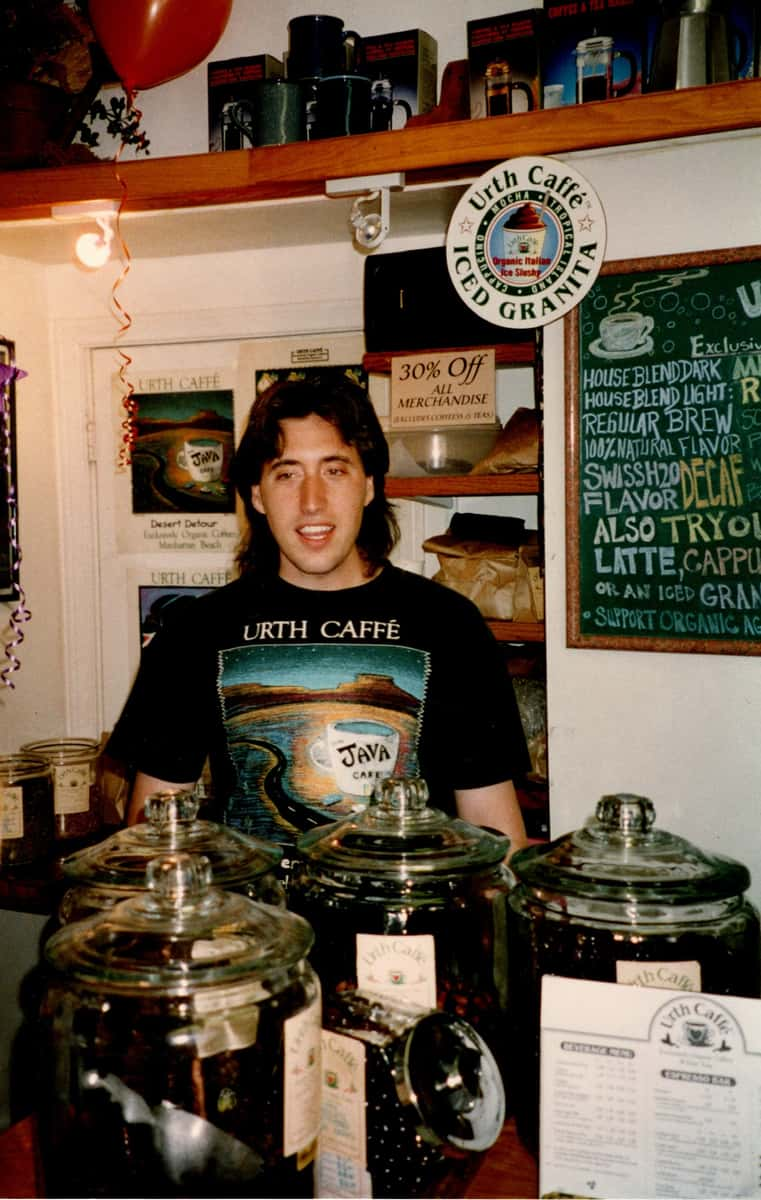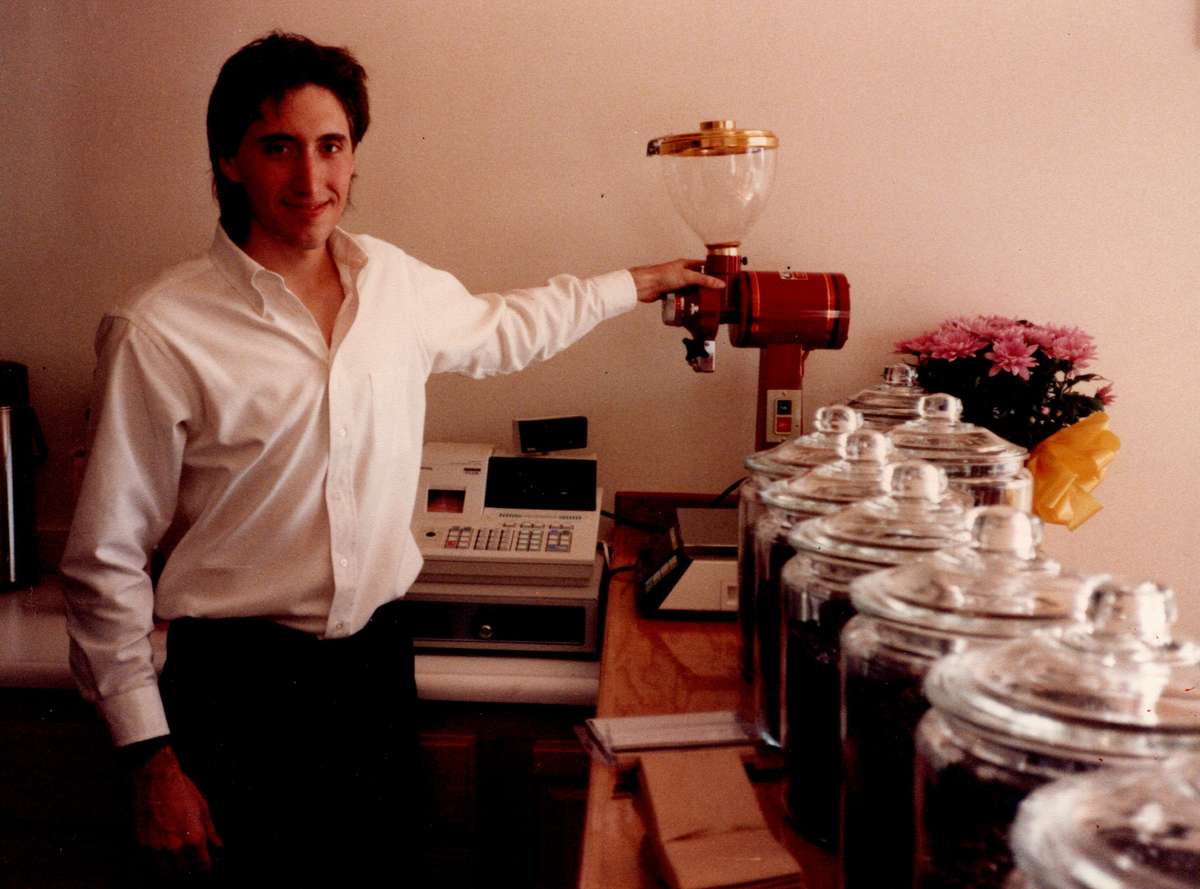 Left photo: Jilla Berkman is shown in the café that overflowed with canisters of coffee and teas on bookshelves, along the wall, behind the counter, anywhere they could be stored. Note the sign in the middle photo above Shallom Berkman "Urth Caffé Iced Granita" – the first Spanish Granita.
Right photo: Shallom with coffee grinder and more coffee canisters.
Mark asked Shallom what made his coffees "heirloom, organic" and he got a quick answer: It is "Certified Organic" meaning it's grown without pesticides, herbicides, cultivated to preserve and sustain the land and protect farmers and their families. The coffee trees were not genetically modified, literally heirs of ancient coffee trees.
Mark told ShoutoutLA.com in a November 2020 interview "it was a small organic coffee shop that made really amazing drinks in a time where most people had never heard of a cappuccino or café mocha! And while the quality, atmosphere and service were spectacular, what made the company really grow was everything in the café was 'certified organic' and produced with care and stewardship of the environment.
He continued, "Mind you, this was in an era before that was a hot topic and before the internet was used as a promotional tool, in fact there was no internet. So, the care and health of the environment, farmers, customers turned out to be a driving force that created the first certified organic café in North America that also became one of the most popular in the World – Urth Caffé."
Shallom introduced him to Urth's Caffé Mocha - rich, hot cocoa poured over espresso.
"It was sooo good," he recalled 30 years later. "I was blown away by how good it was." With pure organic milk, organic coffee, and the right amount of chocolate – that 99.9% nails it."
Mark was more accustomed to what he called "my grandmother's Folgers coffee," and learned what made Urth coffee different – "always stronger, bolder and flavorful!
"Once you have an Urth Caffé coffee, everything else is just not as good."
It was in Manhattan Beach that Urth's signature Spanish Latté and Spanish Latté Granita was created and has since won a loyal legion of fans.
Mark became friends with Shallom and Jilla and everyone who stopped by Urth Caffé every morning. The small café soon became a coffee version of "Cheers" the fictional bar of TV fame "where everyone knows your name."
"After about a year it became so crowded – 1990s surfers, people on their way to work – you would literally be shoulder-to-shoulder like sardines in a can, people in line out the door and outside. They would call out names and we would pass drinks from person to person. It became so fun – it made 'Cheers' look boring."
Jilla added a personally curated selection of greeting cards to the café's offerings, "so I could get my coffee in the morning and get a card – Christmas, birthday, whatever – and then just chill checking out the waves" a couple blocks away.
Three years later, the couple expanded to a larger space on Melrose Avenue in West Hollywood and added their iconic health-conscious breakfast, lunch and dinner menu now enjoyed at all Urth Caffés in Beverly Hills, Santa Monica, Pasadena, Downtown Los Angeles, Laguna Beach, Old Town Orange, South Bay, at Wynn Plaza in Las Vegas and Terminal 1 at LAX.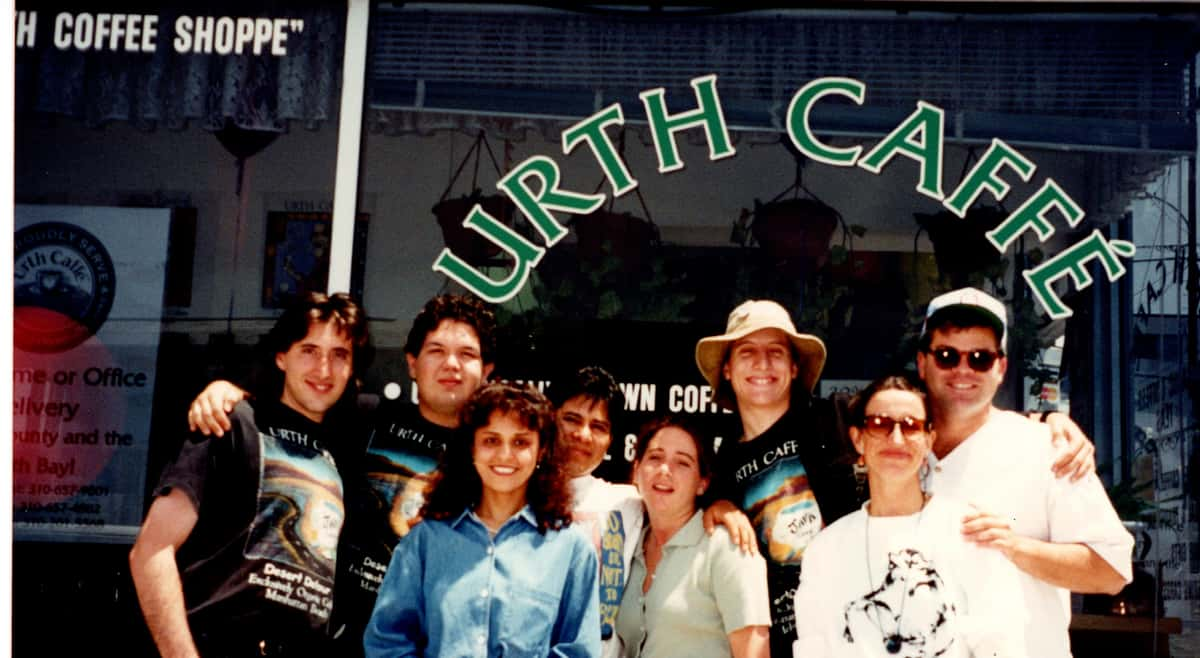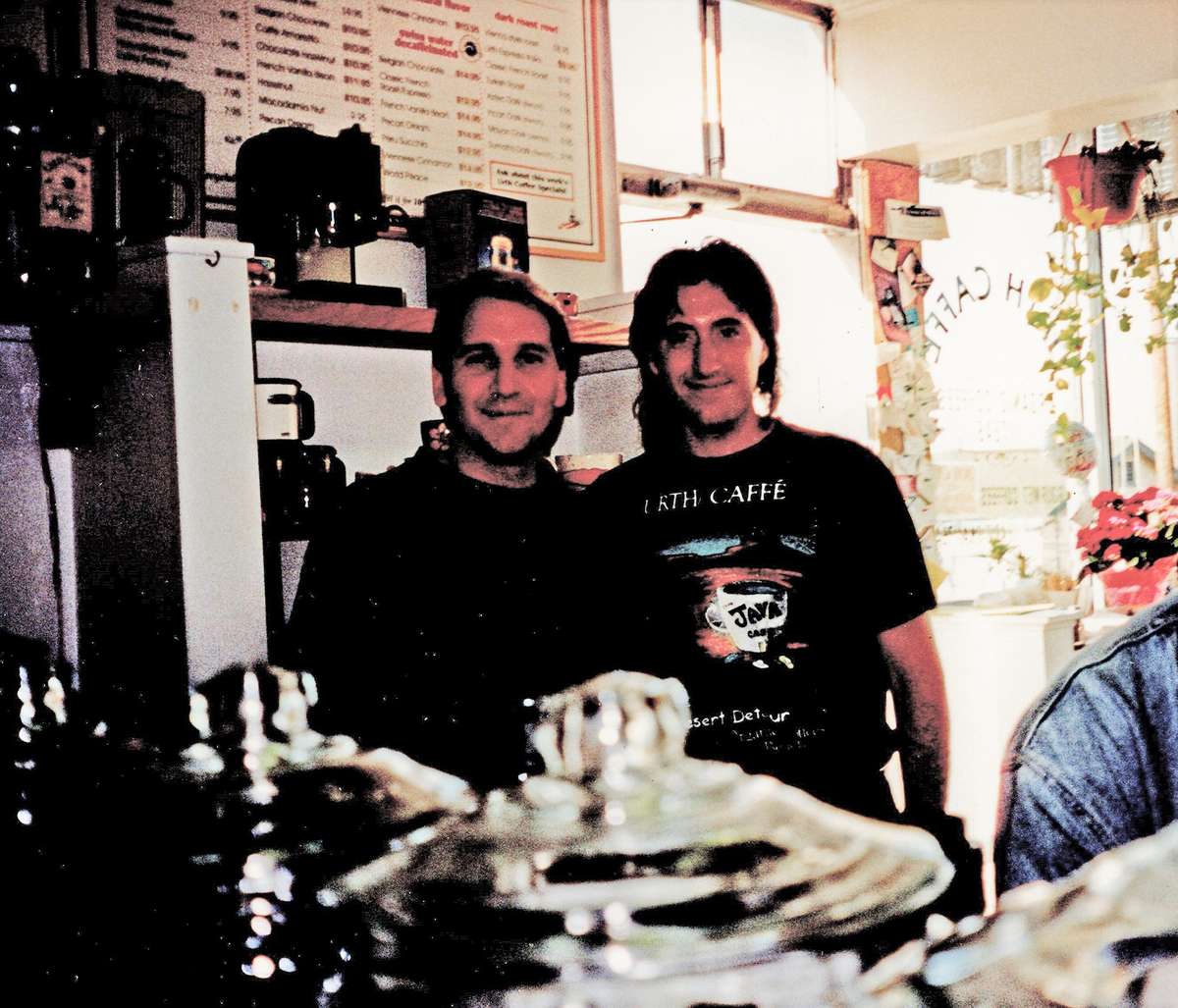 The first Urth Caffé soon became a coffee version of "Cheers" the fictional bar of TV fame
"where everyone knows your name," said Mark Machuszek, pictured in right photo above with Shallom Berkman.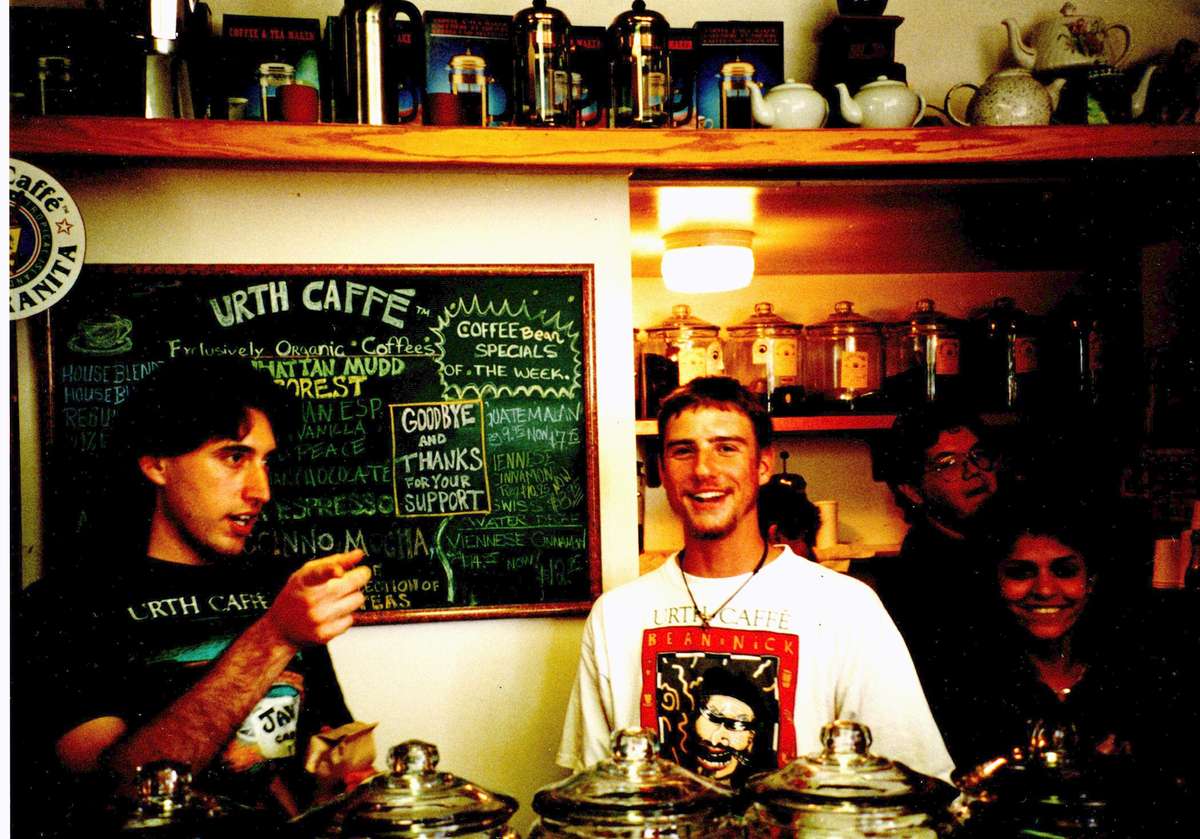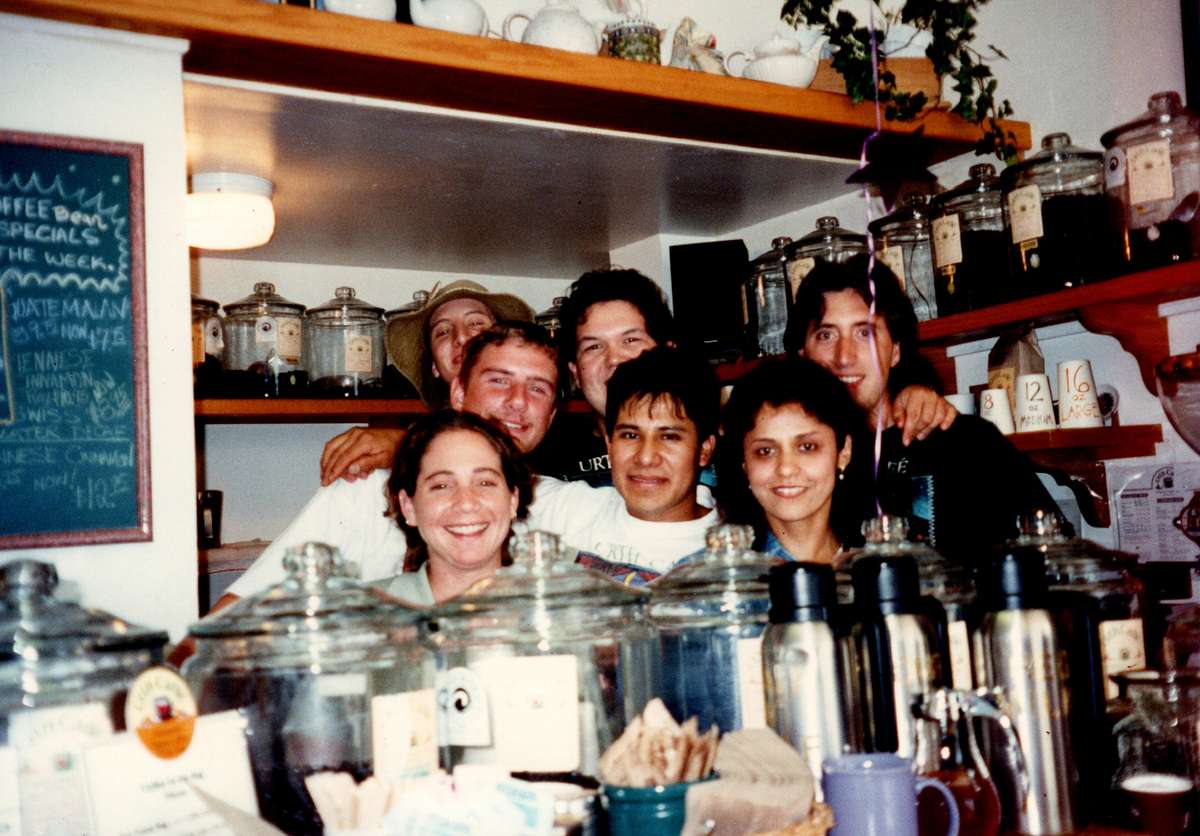 Making New Memories at Urth Caffé South Bay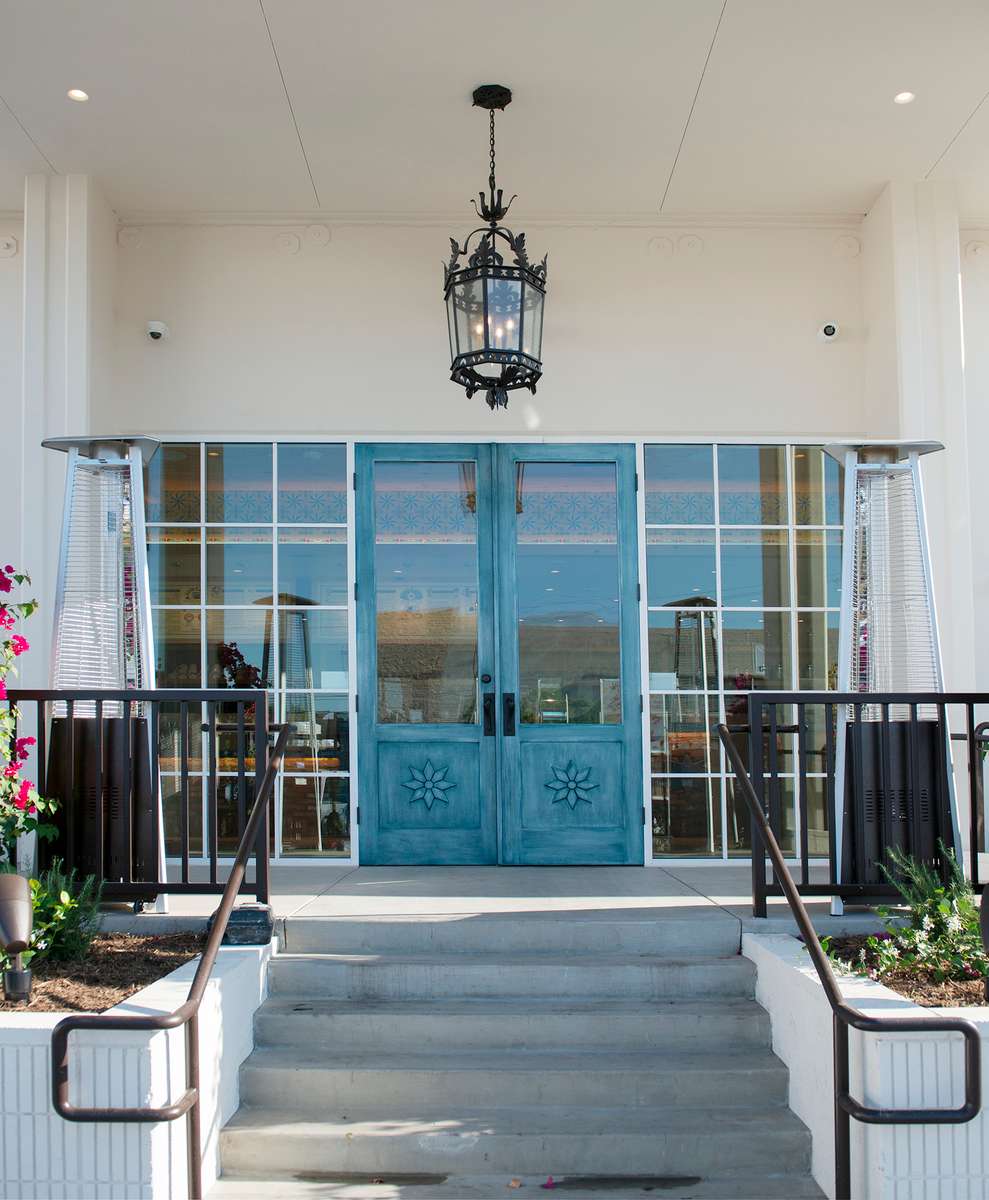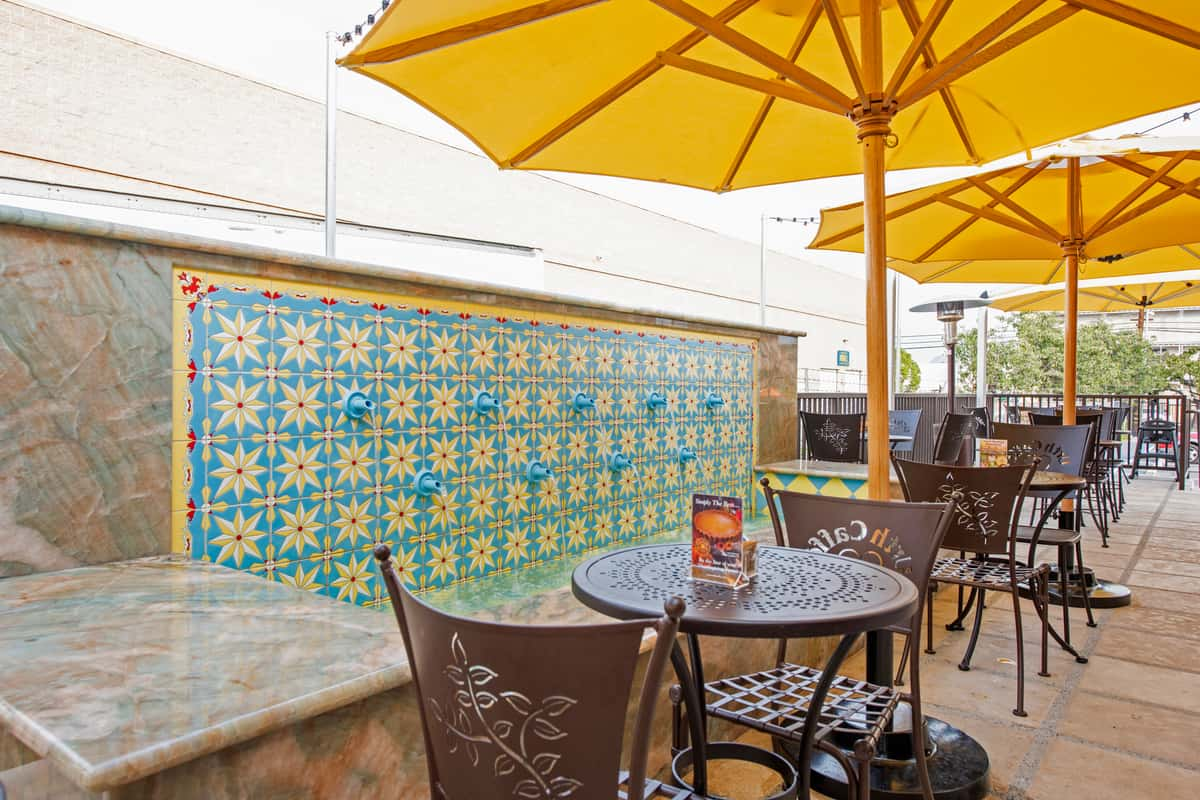 "Urth Caffé South Bay brings the whole feel of the first café back full circle," Mark Machuszek said.
"(Manhattan Beach) customers are coming to this new one," he said. "It's what I said about the original Urth being like 'Cheers.' I think this one is getting to be like that, though in a much larger setting. Running into friends, family, all the old bunch – it's just like a big reunion."
Urth Caffé South Bay is a very special hidden gem in Hawthorne – a true oasis for the community thanks to Jilla Berkman, Urth Caffé's chief designer. She transformed a 30,000-square-foot, former aerospace warehouse (100 times larger than Urth Manhattan Beach) into a destination for heirloom, organic coffees, fine teas, the expansive fresh health-conscious menu and delicious desserts.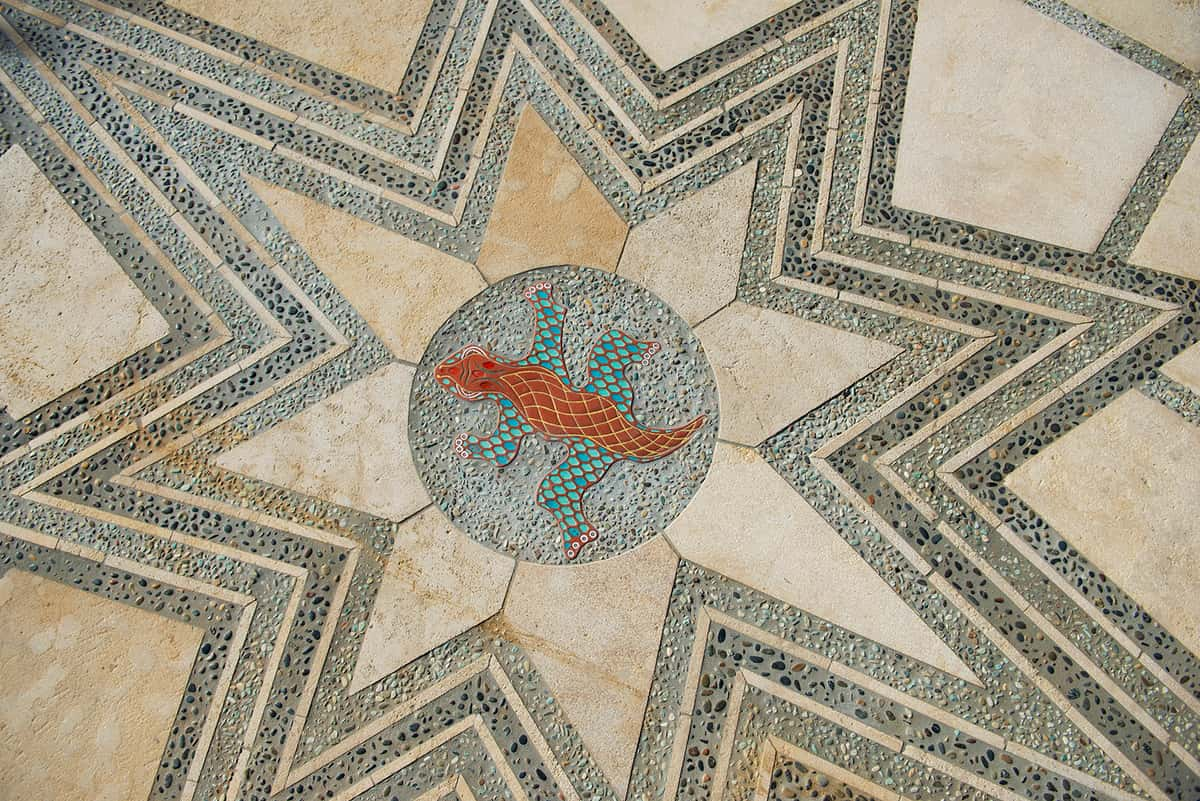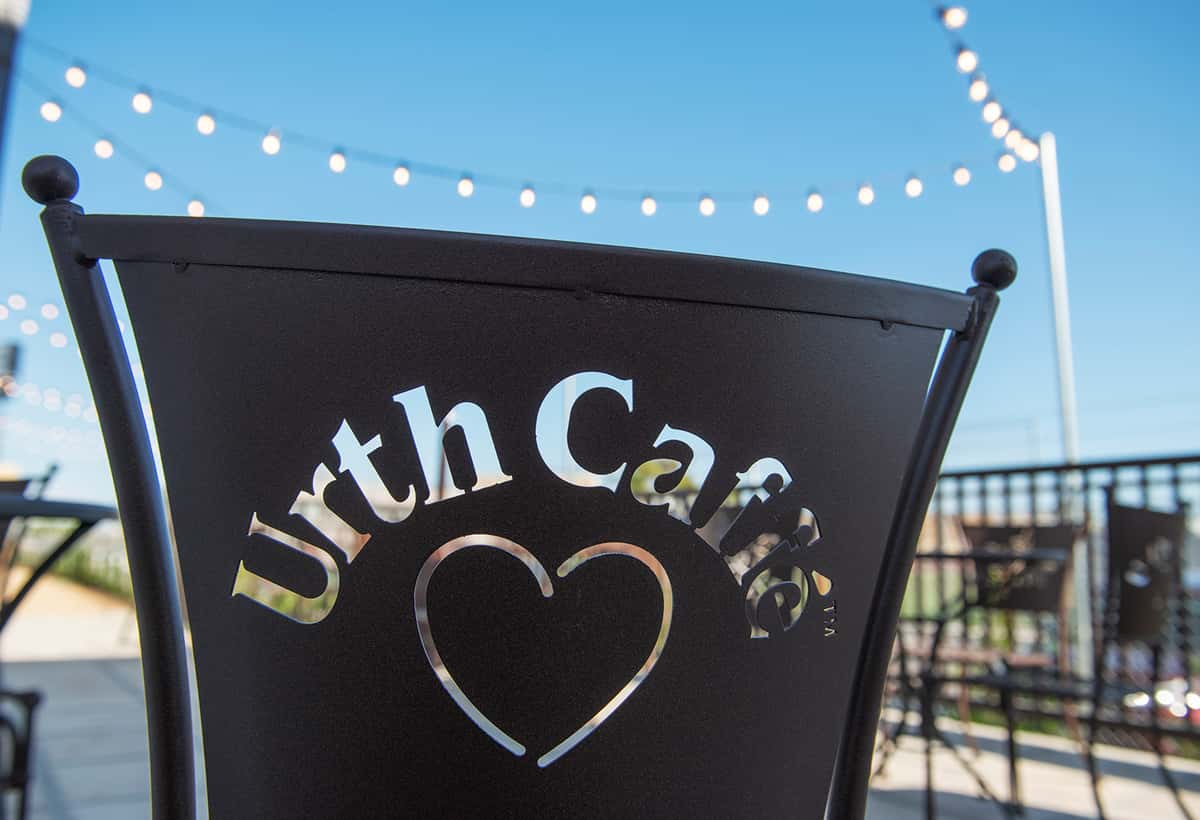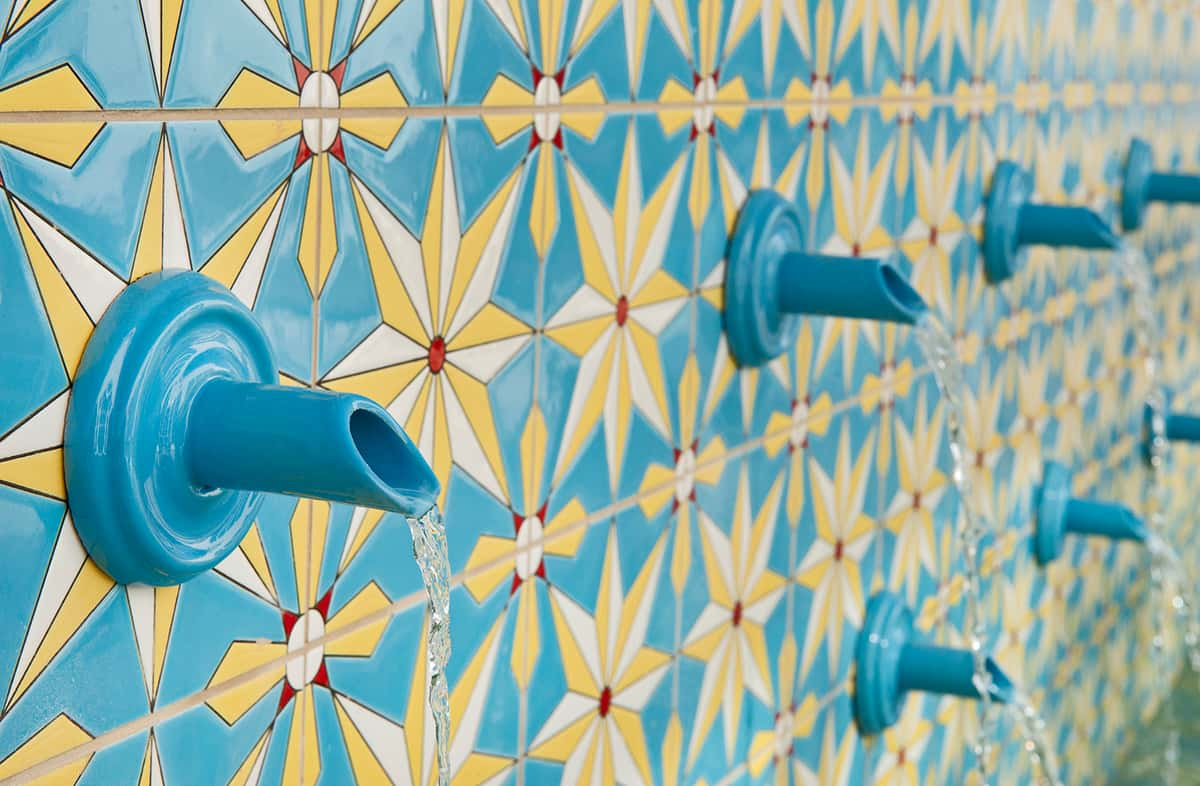 It has the largest patio of all Urth Caffés that wraps around the farmhouse-style cafe with water features, lush landscaping, and plenty of seating for guests to enjoy South Bay breezes.
The lushly landscaped acre-and-half location boasts several "secret" patios and seating areas where you can find people out enjoying the beautiful, centerpiece green marble fountain, French limestone garden patio accented with handmade gecko tiles and a hidden organic citrus and avocado orchard.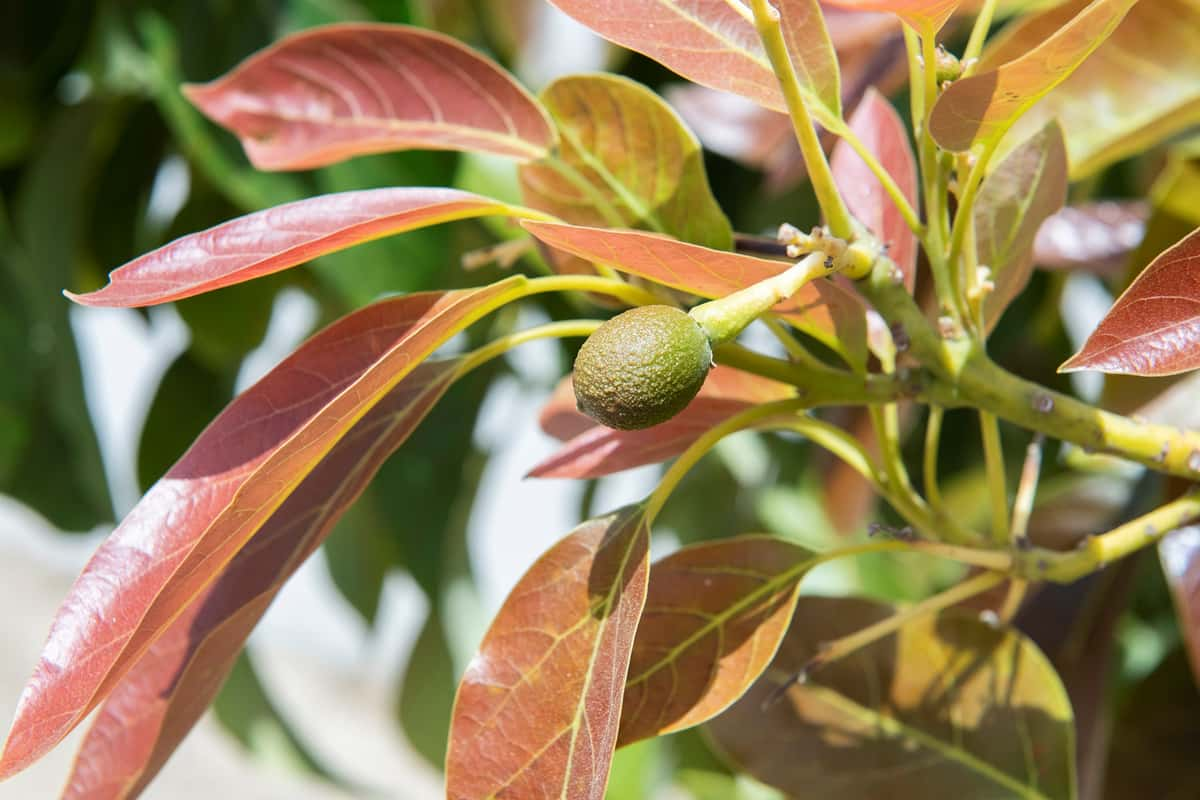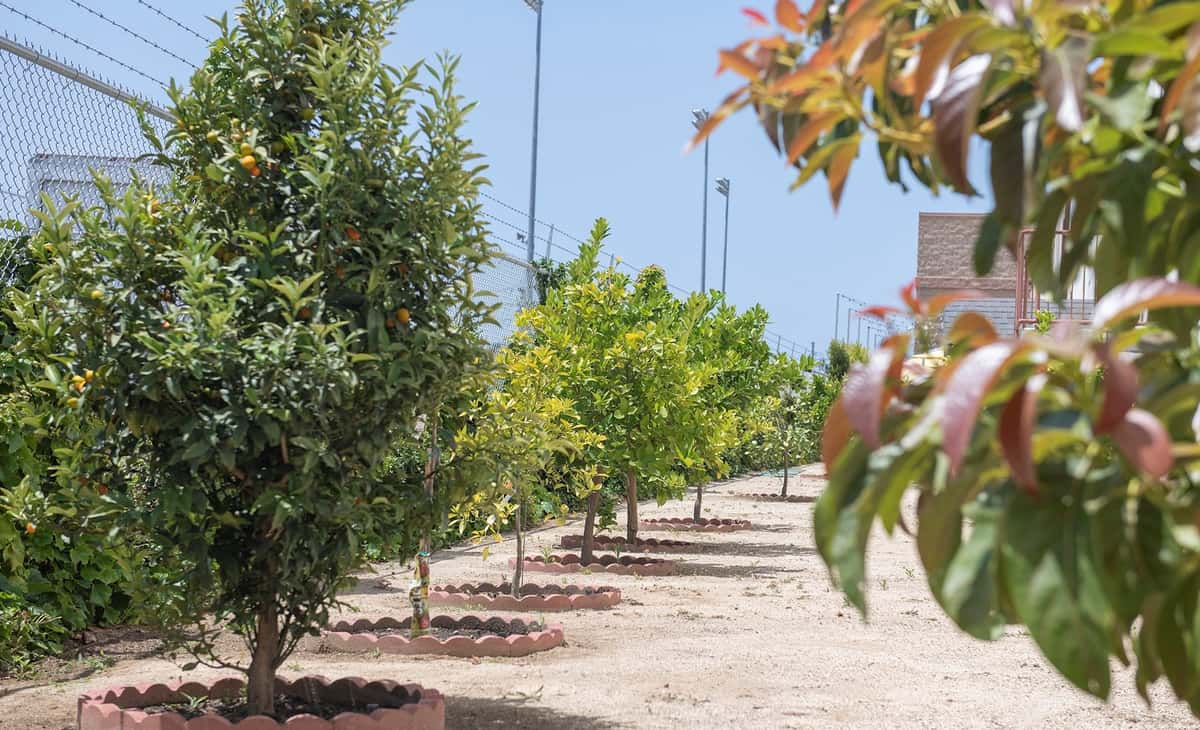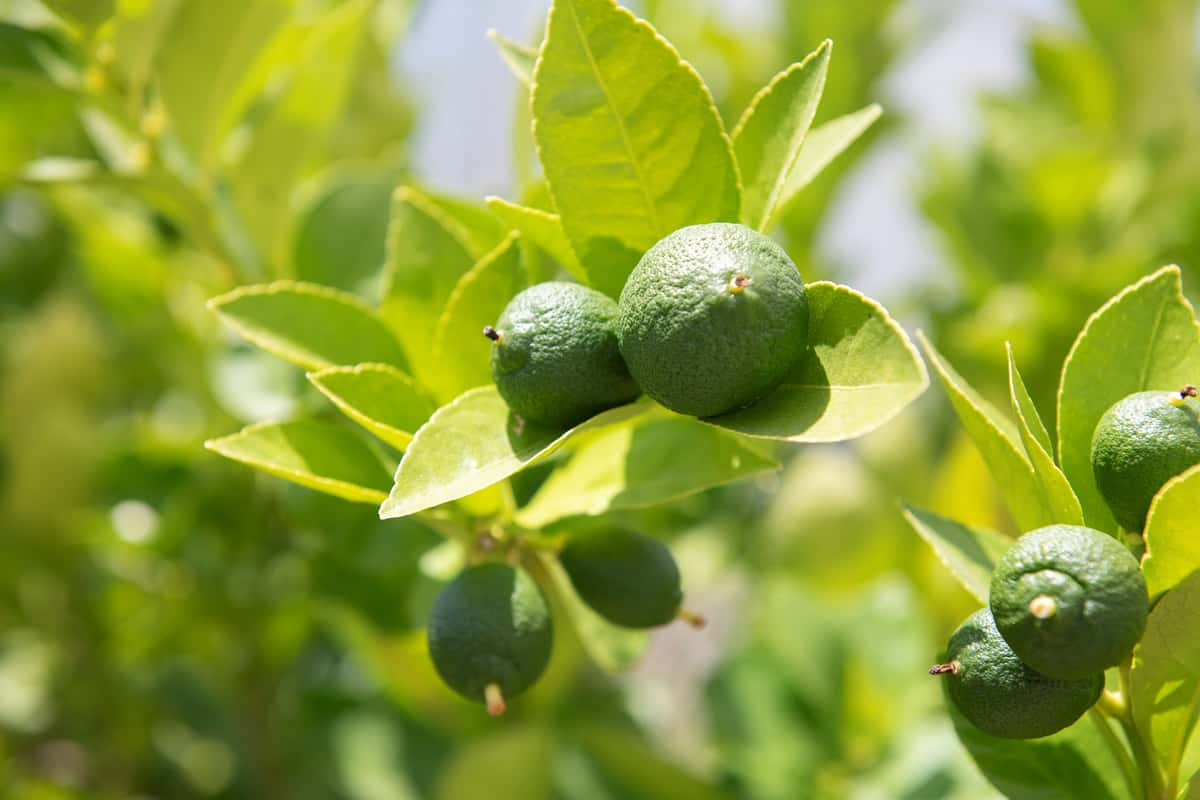 Inside guests enjoy the large, airy seating area with high vaulted ceilings, custom pine woodwork, blue Brazilian stone countertops, a large fireplace and historic, reclaimed brickwork throughout. Many of Urth Caffé's original Manhattan Beach and South Bay guests have been coming back and making this café a part of their daily lives once again 25 years after the first Manhattan Beach location closed.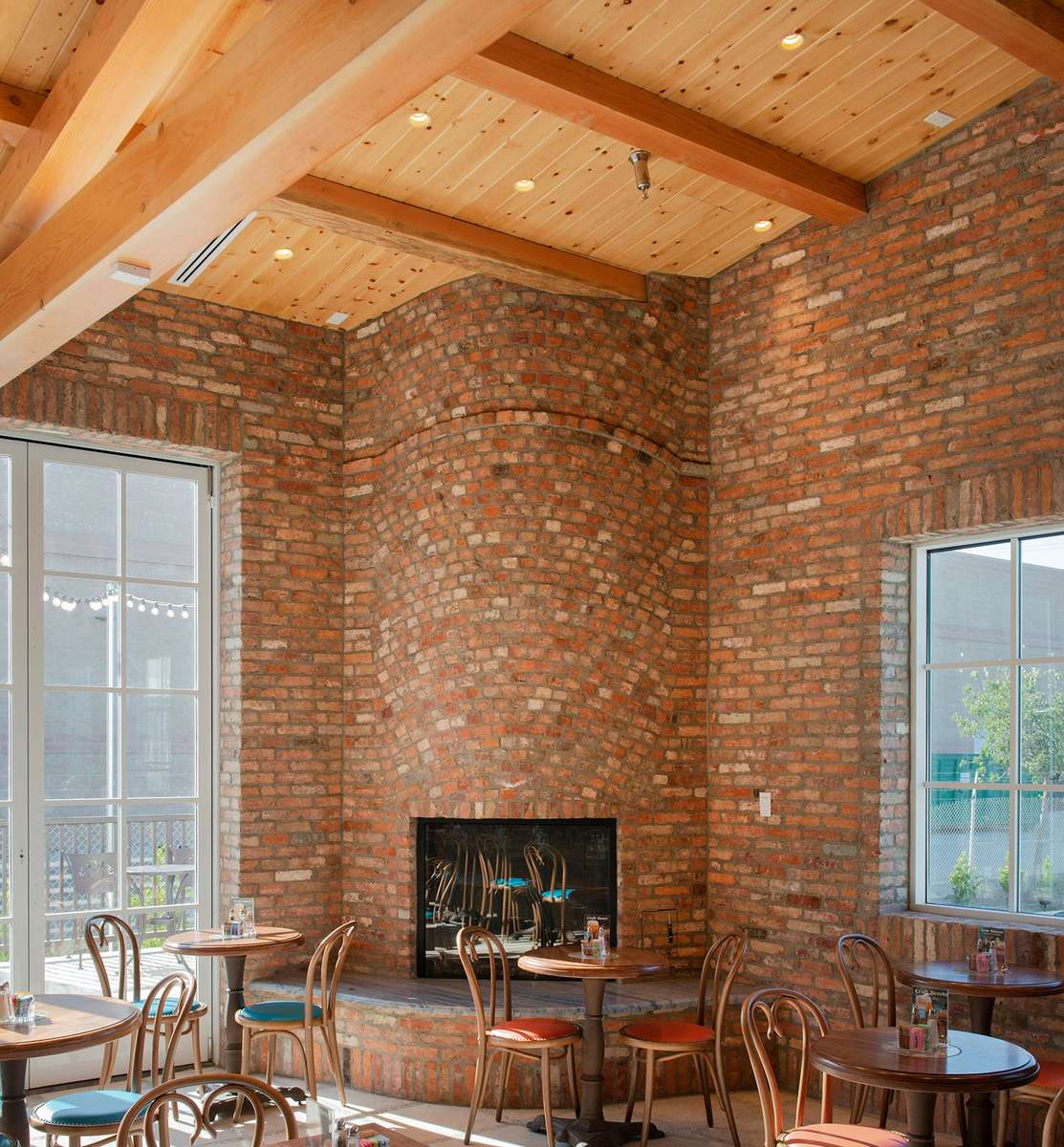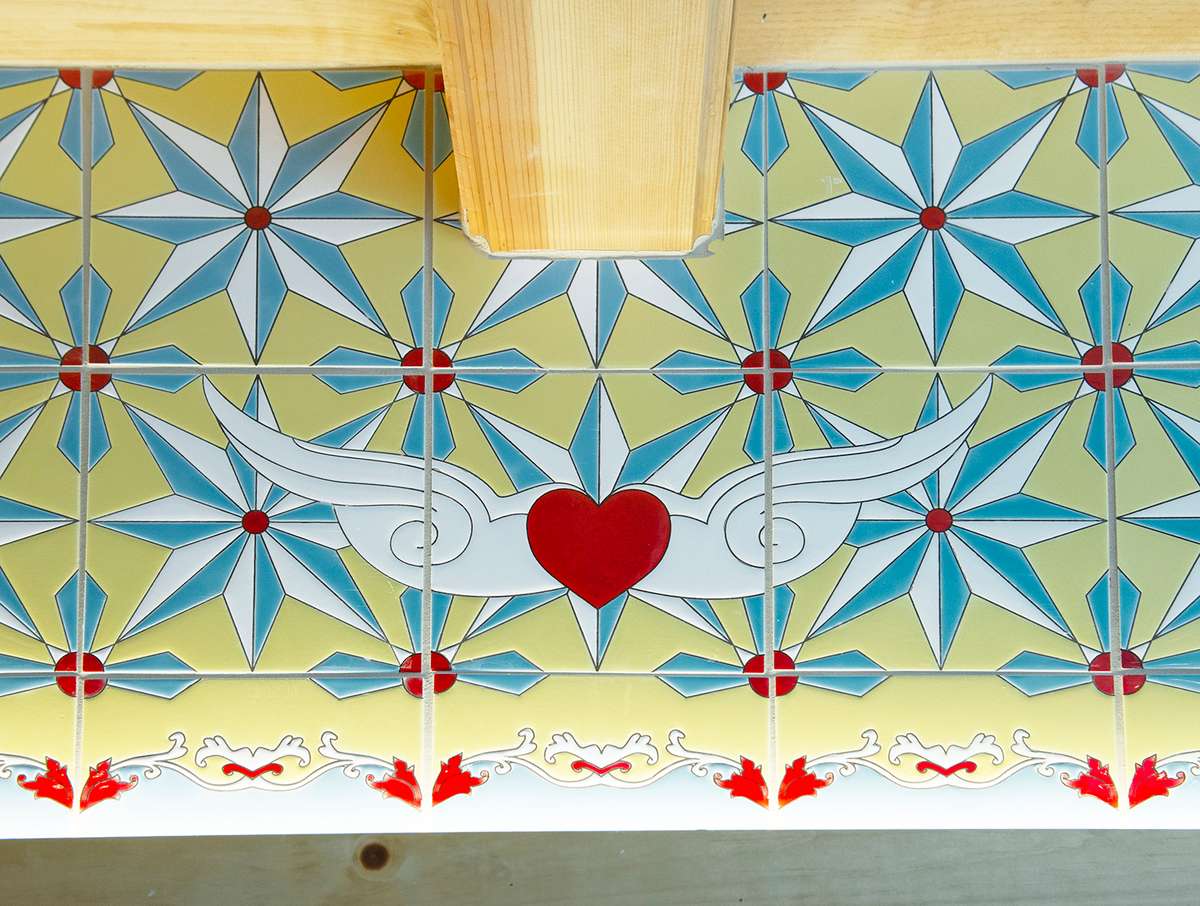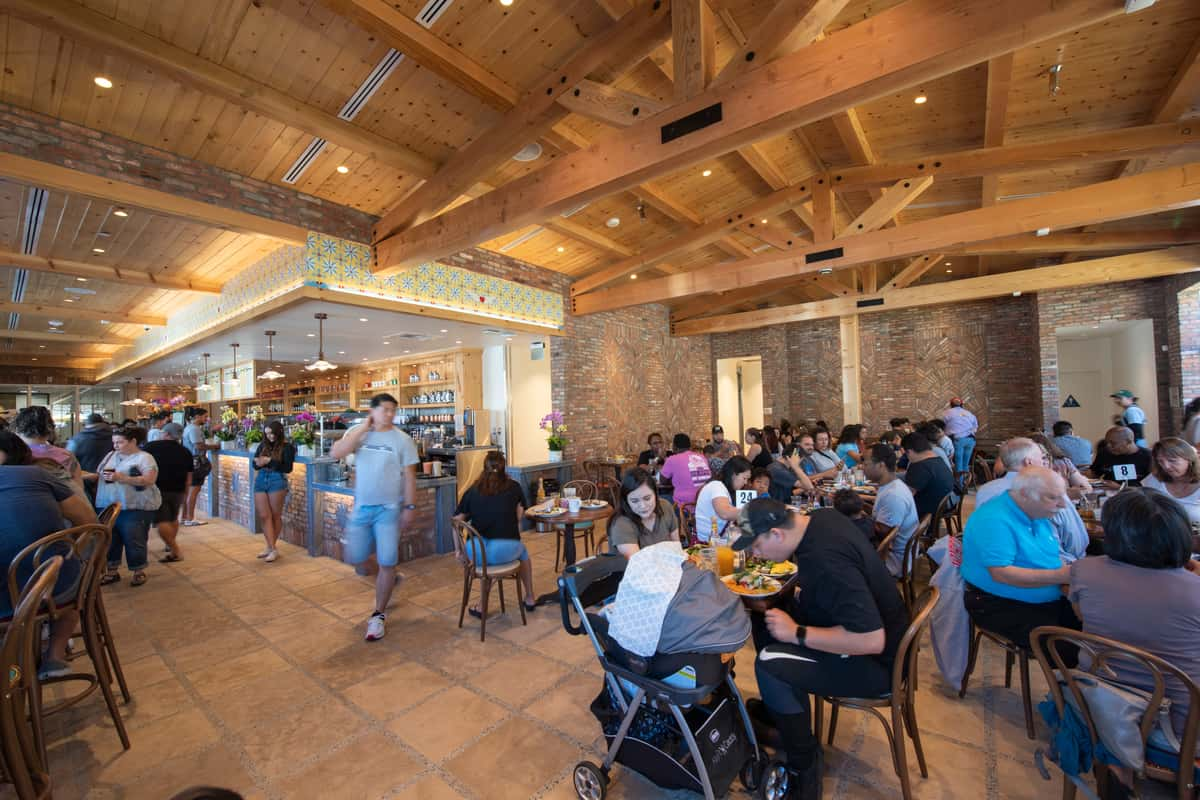 Urth Caffé South Bay is not just a café, it is also Urth Caffé's culinary center – an artisan bakery and kitchen for Urth's exquisite bread, pastry, dessert baking and fine food preparation – with a focus on direct relationships with local family farms, sustainability and organic ingredients – that serves all locations.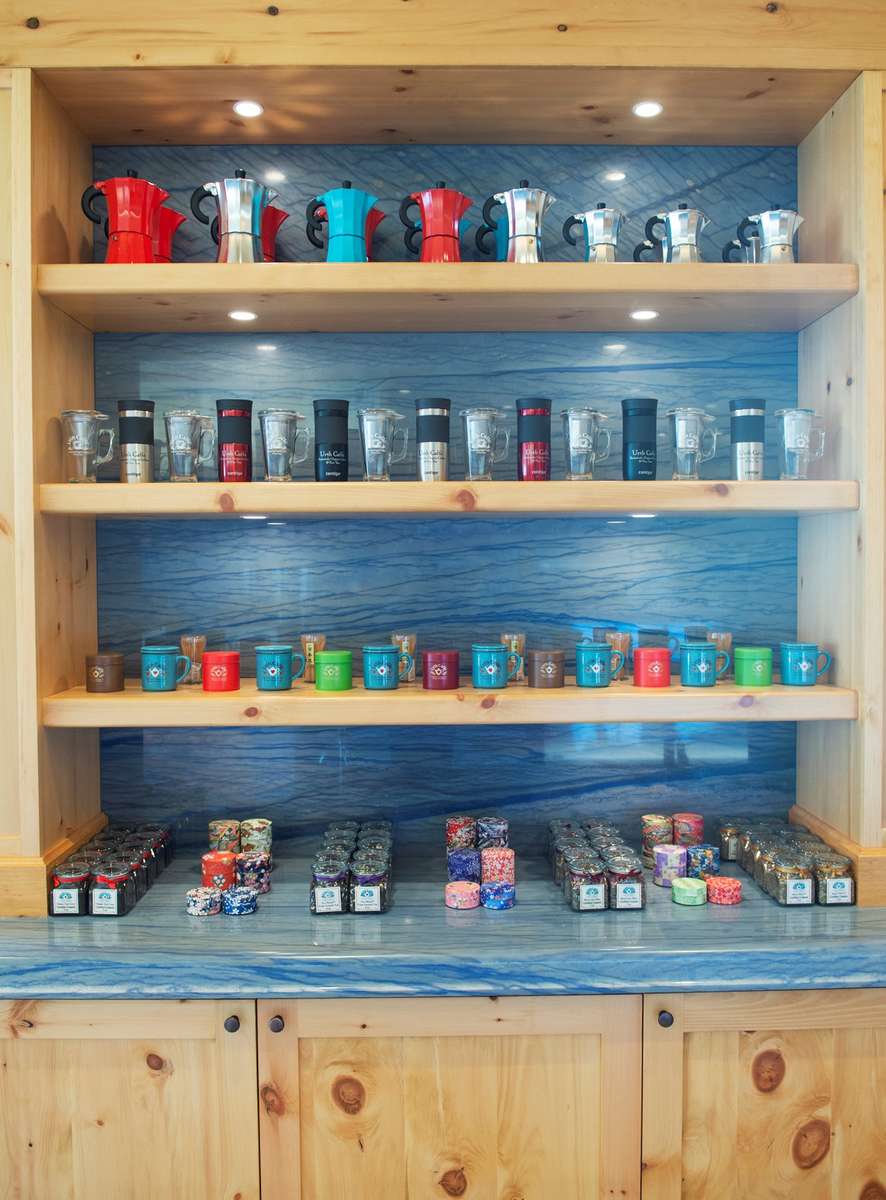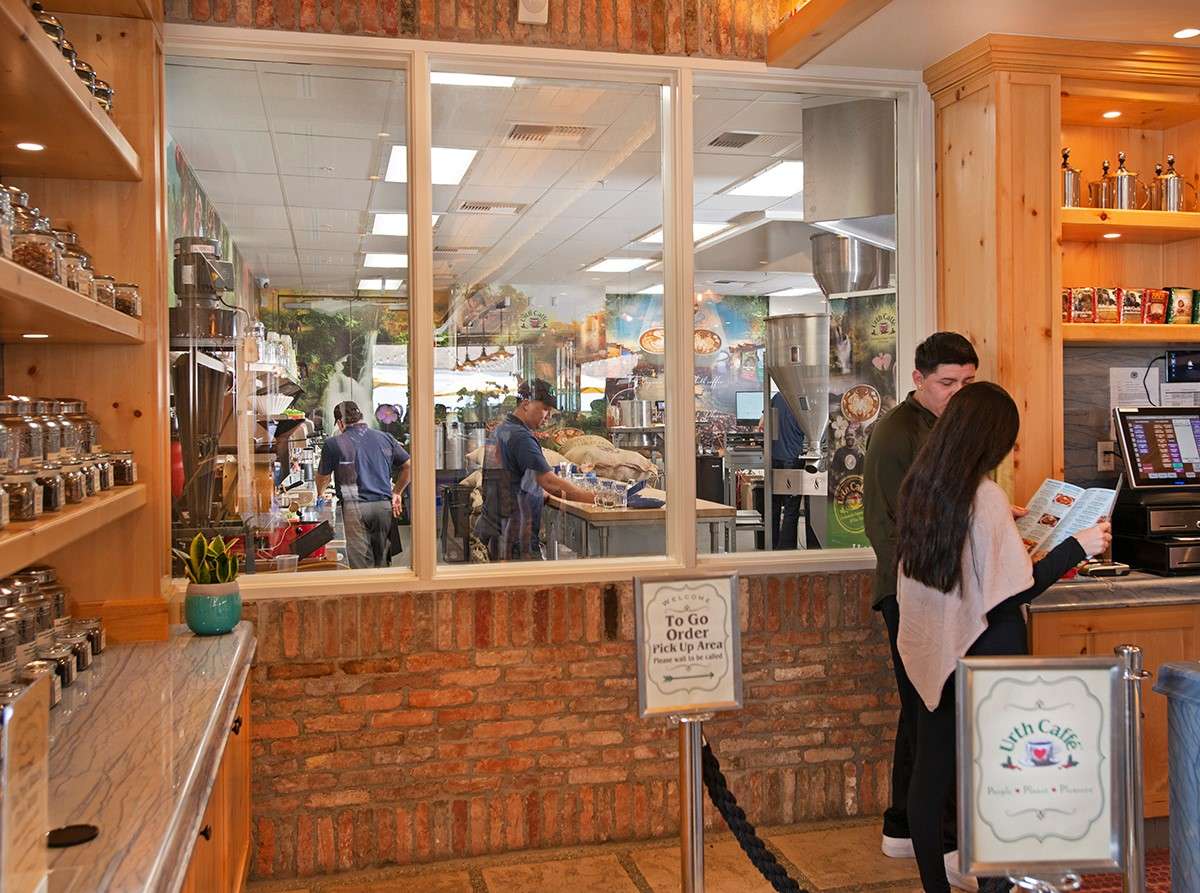 Café guests can peer through large glass partitions to watch the artisan heirloom, organic coffee roasting department in action using the vintage 1957 Probat UG 22 coffee roaster and the state of the art, low-emission Loring Coffee Roaster. All Urth Caffé famous, signature heirloom & organic coffee blends and exclusive single origins are roasted onsite and shipped all over the world.
Urth Caffé South Bay has become a special gathering place for the community and many new and original Urth enthusiasts enjoy the beauty and the healthy Urth lifestyle together again in the beautiful South Bay.
"This is the heart and soul of Urth Caffé," Shallom said.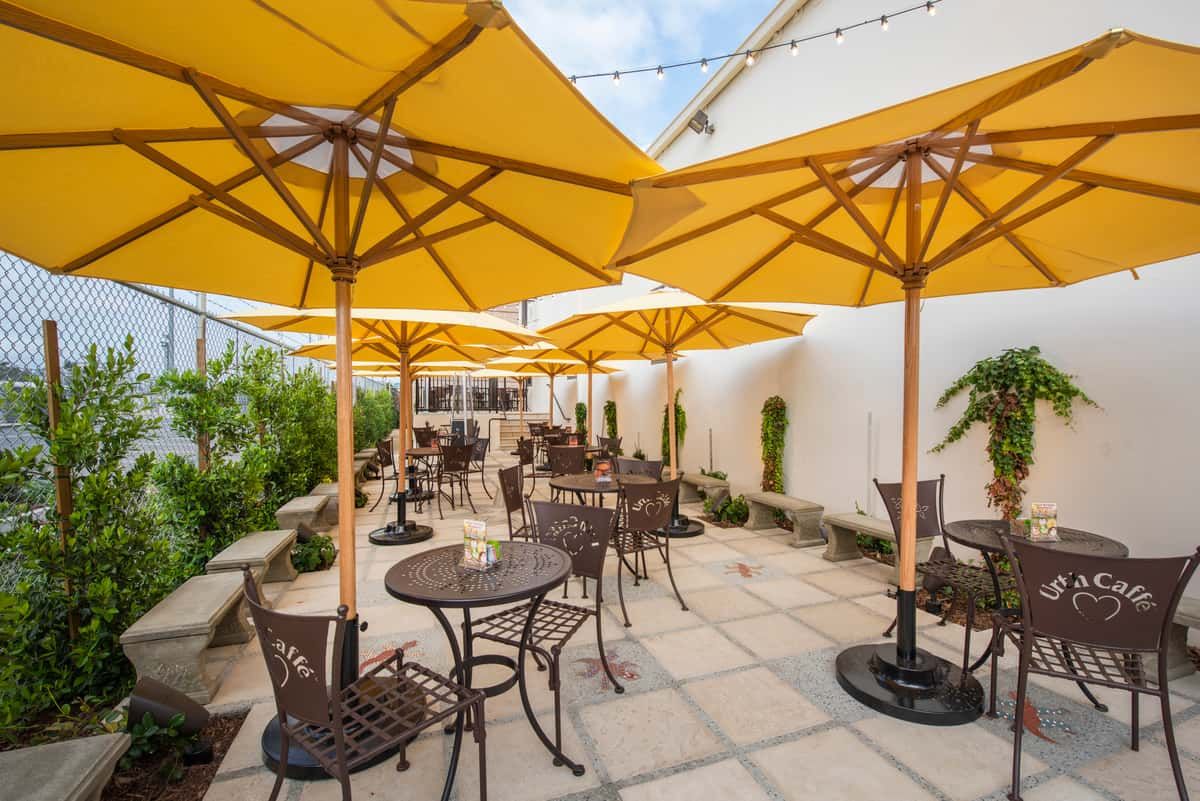 Urth Caffé South Bay
4940 W. 147th St.
Hawthorne, CA 90250
(424) 426-0700