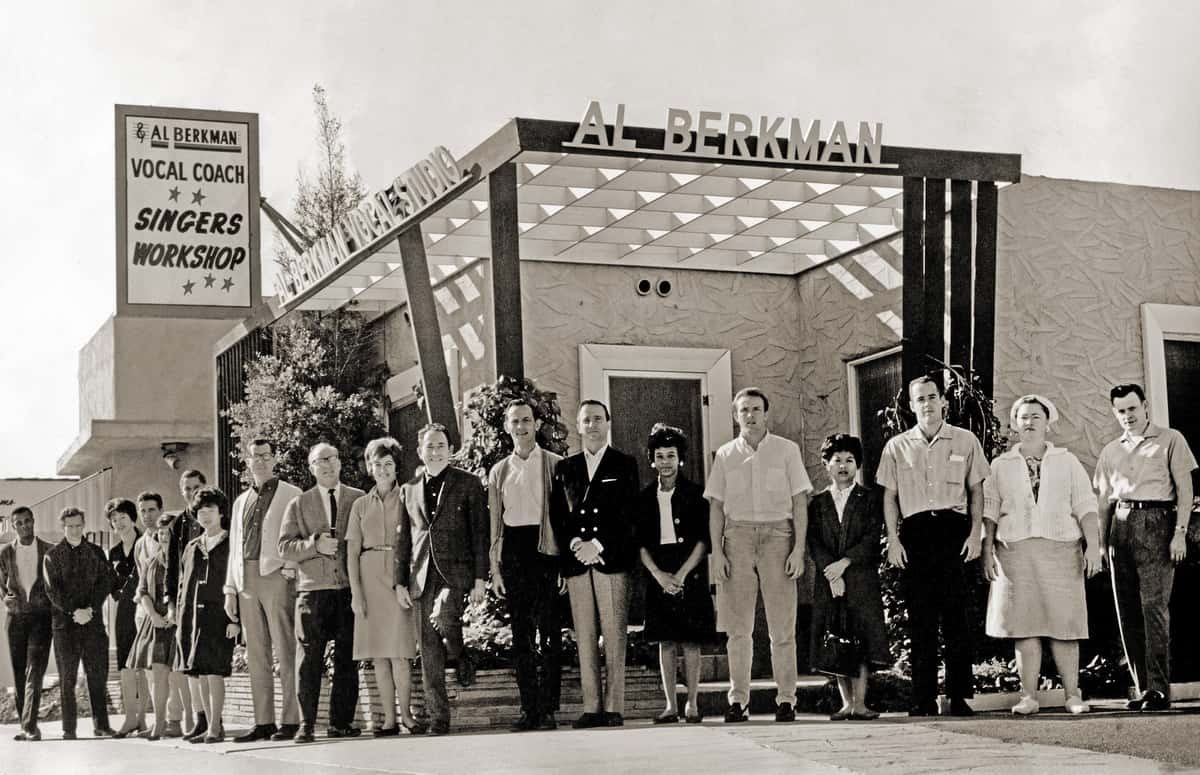 Black and white photo showing group standing in from of old vocal studios on Melrose Ave.
Spotlight on Urth Caffé Melrose
Urth Caffé Melrose, our oldest location, opened in November 1994 nestled in the heart of the famous West Hollywood Design District on Melrose Avenue. The origins of Urth Caffé Melrose began way back when a pre-fab home, made in the Midwest and moved to West Hollywood, was purchased by Al Berkman, the grandfather of the founders of Urth in 1940.
Al Berkman made this property his school for singing and voice, as well as a recording studio for the next three decades. Mr. Berkman was a singer, composer, and author of more than 15 singing books. He had many celebrity students including Linda Ronstadt.
Mr. Berkman is pictured above, ninth from the right, wearing a dark plaid sport coat. The woman standing next to him is his wife Beatrice Berkman, who was his secretary at the studio.

Mr. Berkman was so proud when his grandson Shallom, and his wife and partner Jilla Berkman transformed the former studio into Urth Caffé. He told the couple that he believed that this little house on the corner was blessed in a special way.
The couple created a warm, gracious atmosphere, offering the best customer service and providing a place for the community to enjoy a healthy light meal along with our signature heirloom, organic coffees, and exclusive fine teas.
It soon attracted celebrities such as Paul McCartney, Queen Latifah, Katy Perry, Kylie Jenner, Miley Cyrus, The Jonas Brothers, Kayne West, The Kardashians, Robert Downey Jr., Jessica Alba, Jake Gyllenhaal, and many others, as well as the paparazzi who followed them. The producers of HBO's "Entourage" have said that they held many of the early meetings at Urth Caffé developing what would become a great series capturing the culture of Los Angeles. "Entourage" filmed several episodes and a movie at Urth Caffé Melrose, making our humble café a part of Hollywood history and known internationally.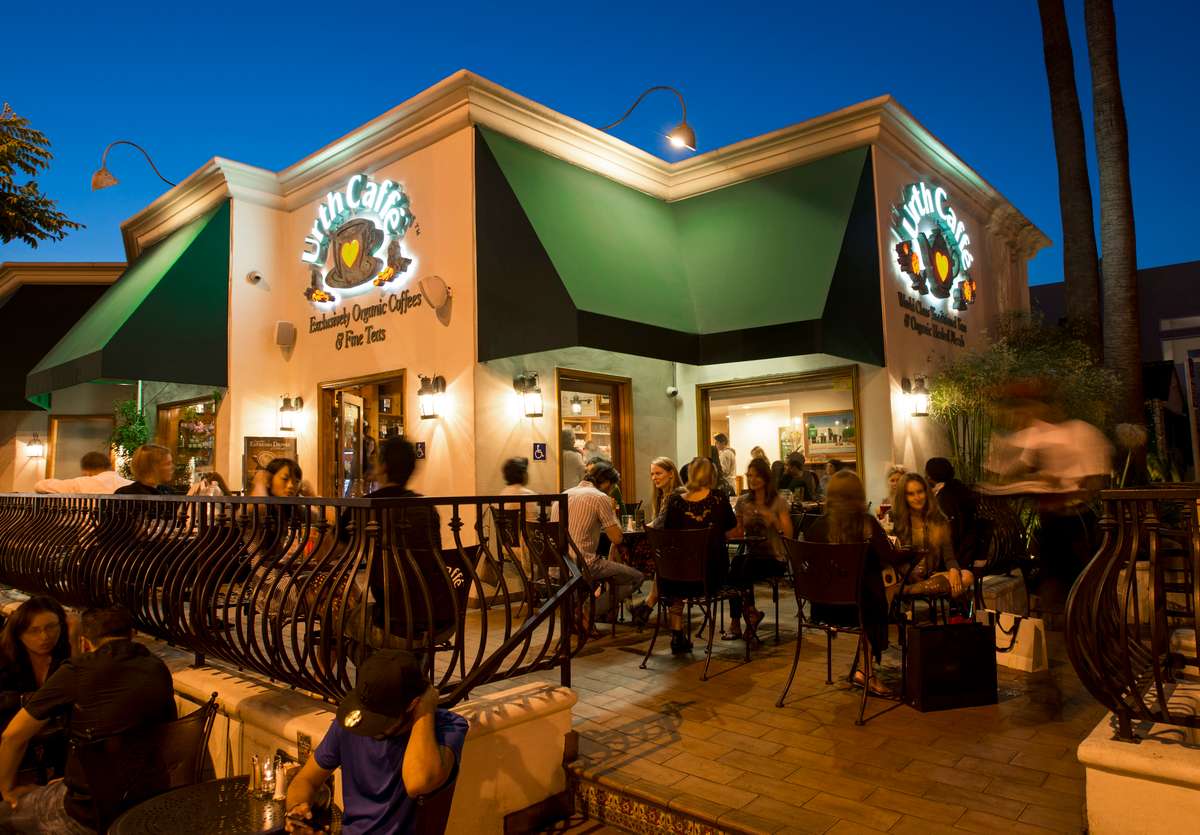 Visit us at Urth Caffé Melrose
8565 Melrose Avenue
West Hollywood, CA 90069
(310) 659-0628