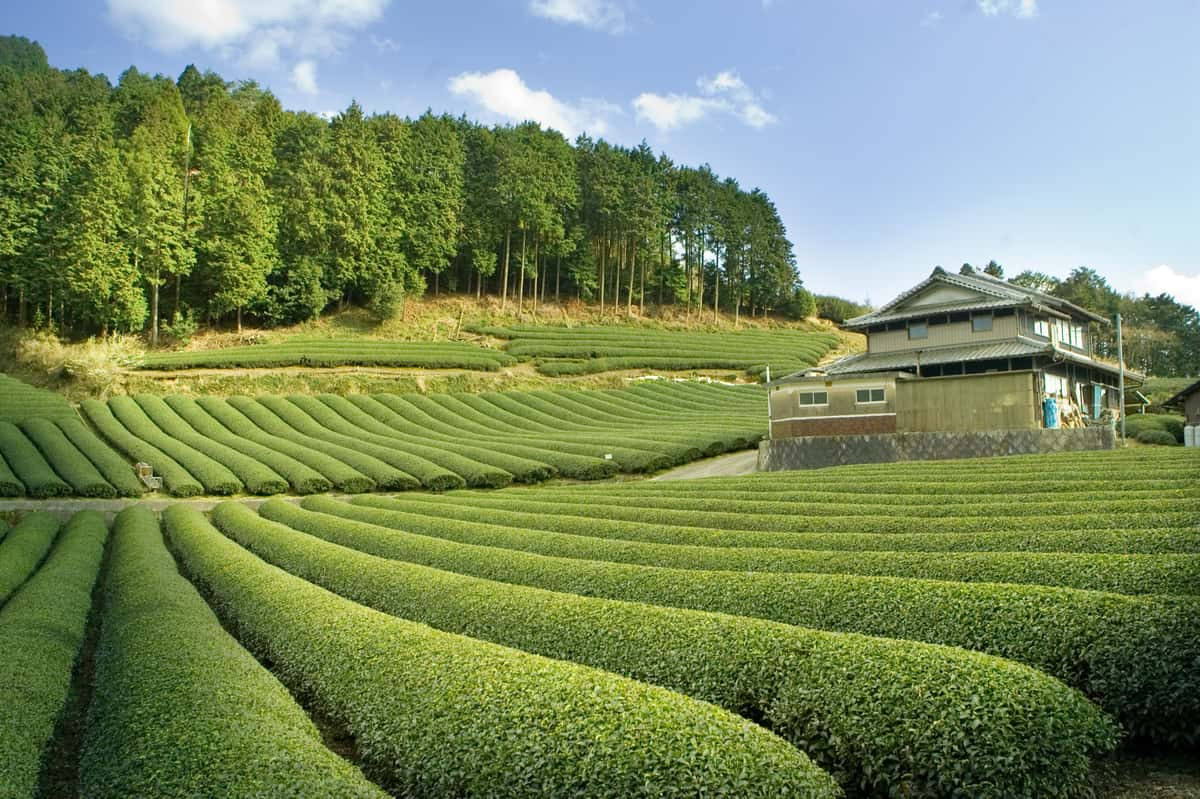 Meet Urth Caffé's Tea Master – Co-Founder Jilla Berkman
Meet Urth Caffé's Tea Master – Co-Founder Jilla Berkman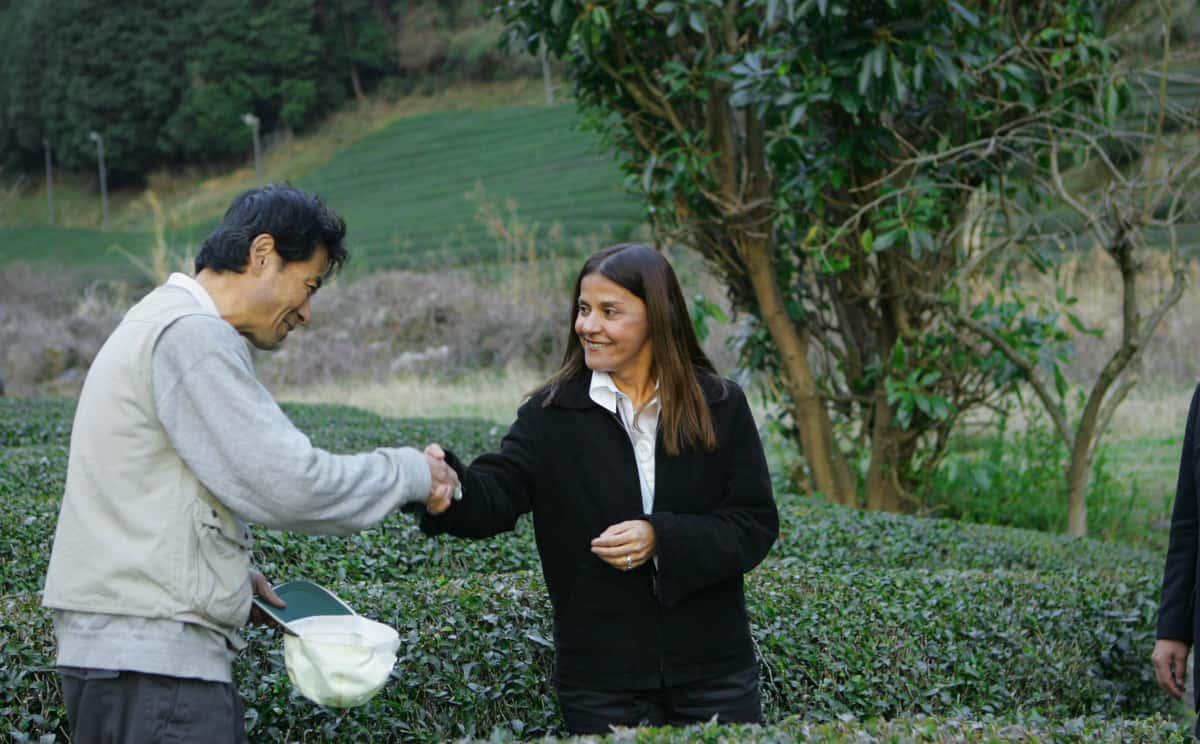 Jilla Berkman's passion and knowledge for tea all started while she was growing up on her family's tea estate in Lahijon, Northern Iran – considered the finest tea producer in all of Iran. During childhood, Jilla spent time in the tea gardens learning to harvest fine tea and mastered brewing tea in the ancient Persian tradition.
Photo below: Tea estate owned by Jilla Berkman's family in Lahijon, Northern Iran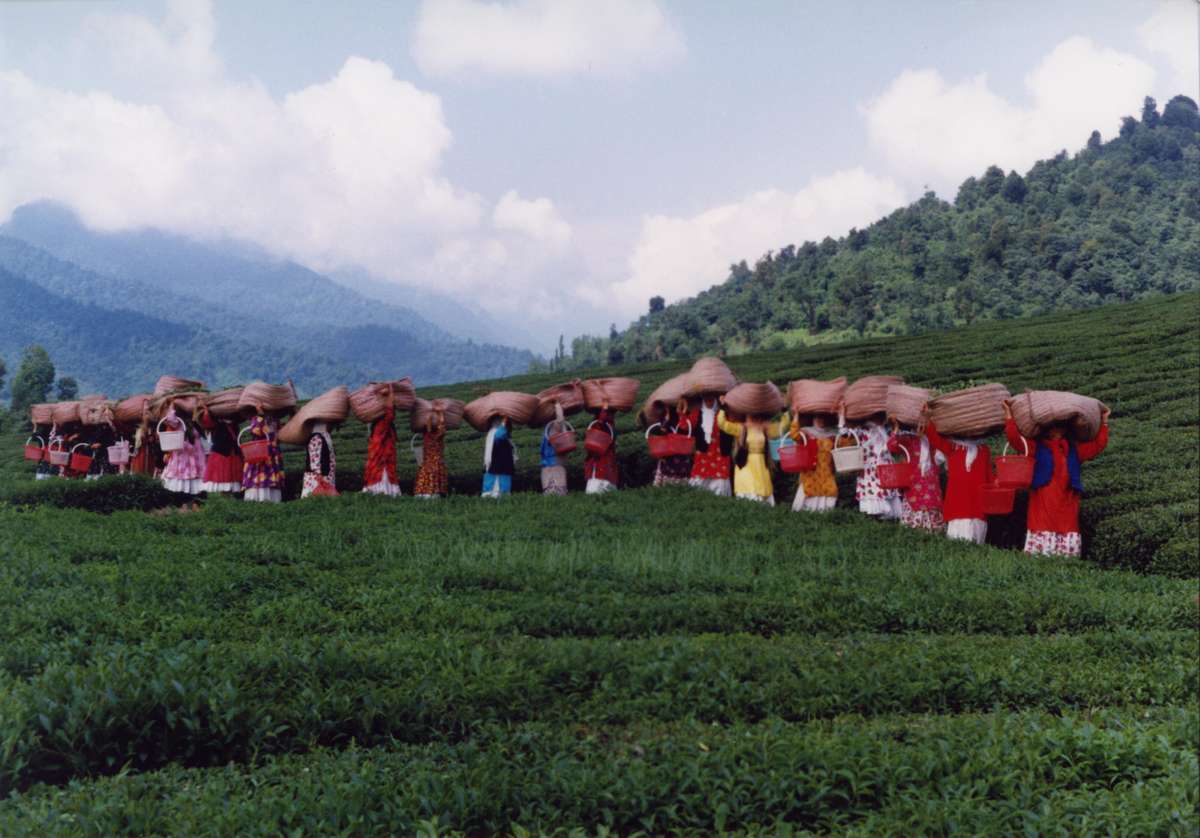 As Urth Caffé Tea Master, Jilla Berkman searches the world's top tea farms for the finest quality, certified organic, traditional teas and herbs.
She travels to Japan almost every spring to help harvest the finest organic, ceremonial-grade Matcha green tea – grown by tea farmer Akihiro Nakai and his family at his Entsu Estate in Wazuka, where tea tree seeds were introduced in the 13th century from China. Tea cultivated here was the first official tea of the Imperial Palace.
Entsu Estate Matcha green tea is harvested for and sent exclusively to Urth Caffé.


Left photo: Entsu Estate that produces Matcha green tea exclusively for Urth Caffé.
Right photo: Matcha green tea farmer Akihiro Nakai, left, and Urth Caffé Tea Master and Co-Founder Jilla Berkman harvest tea leaves.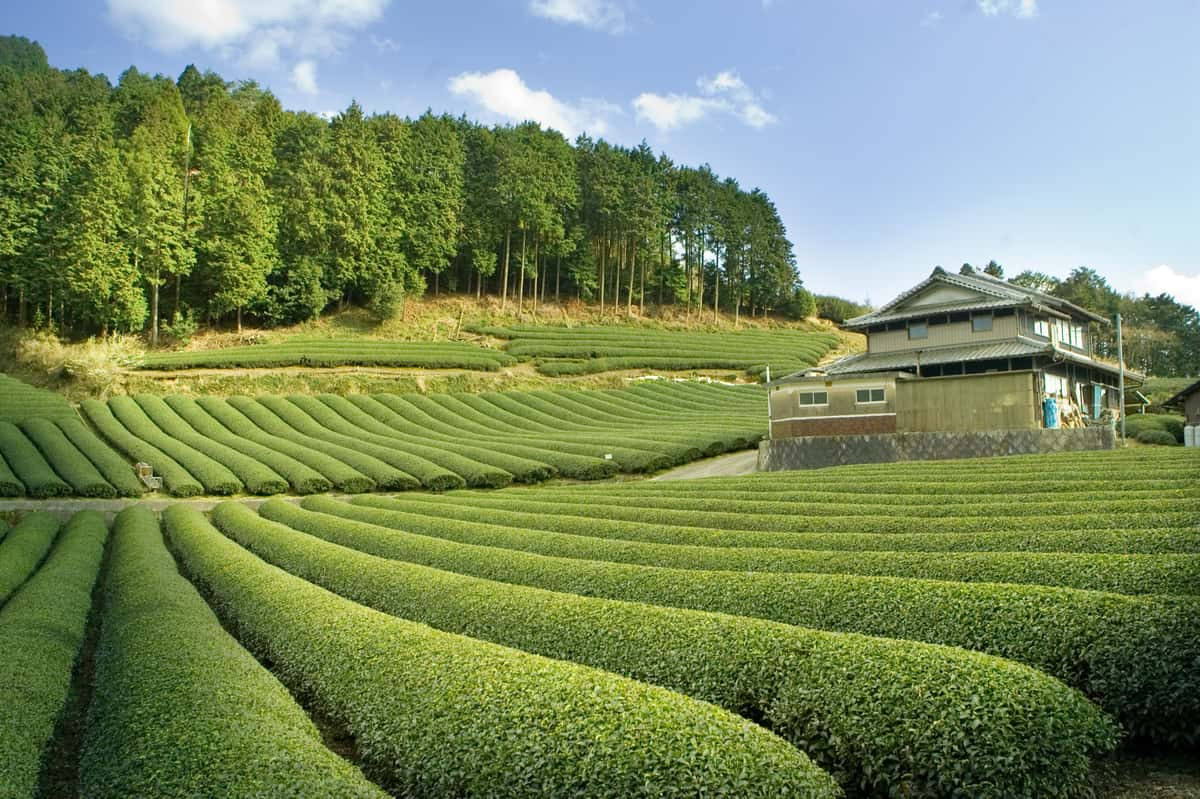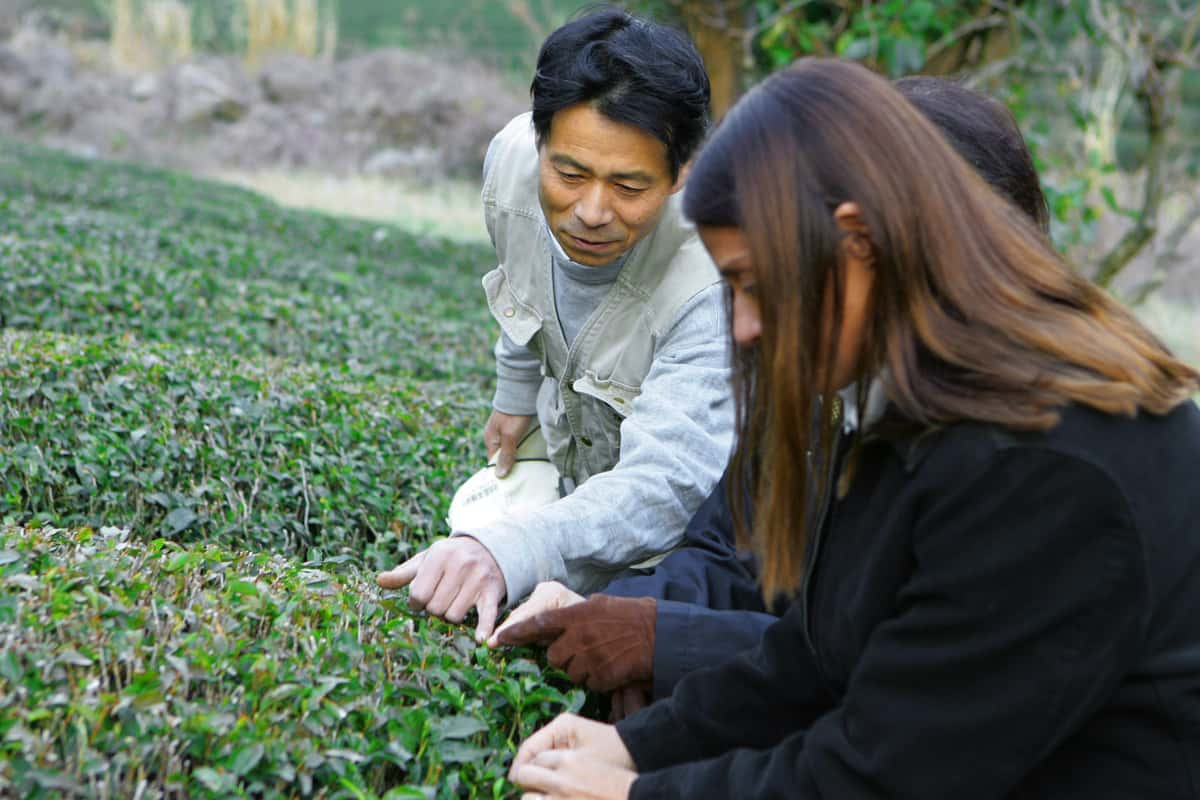 To attain the highest quality, ceremonial-grade Matcha, tea bushes must be covered by a canopy until the new tea leaves are ready to open. Then the canopy is removed and only the young, fresh leaves must be picked within an hour before the sun has a chance to steal the dark green color from the new leaves. The entire harvest is picked and rushed down the mountain to be dried immediately, then ground into the best Matcha tea in the world.

Left photo: Entsu Estate Matcha green tea bushes by canopies until new tea leaves are ready to open.
Right photo: Rows and rows of Matcha green tea at Entsu Estate.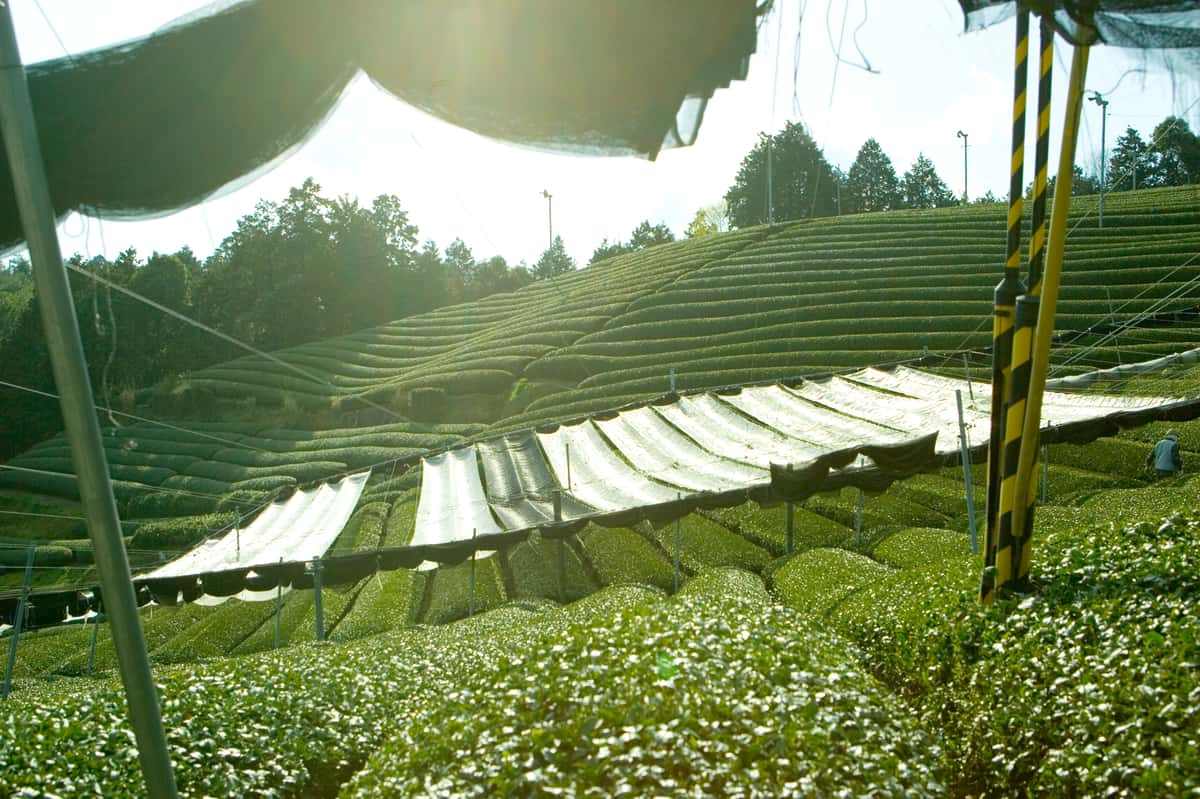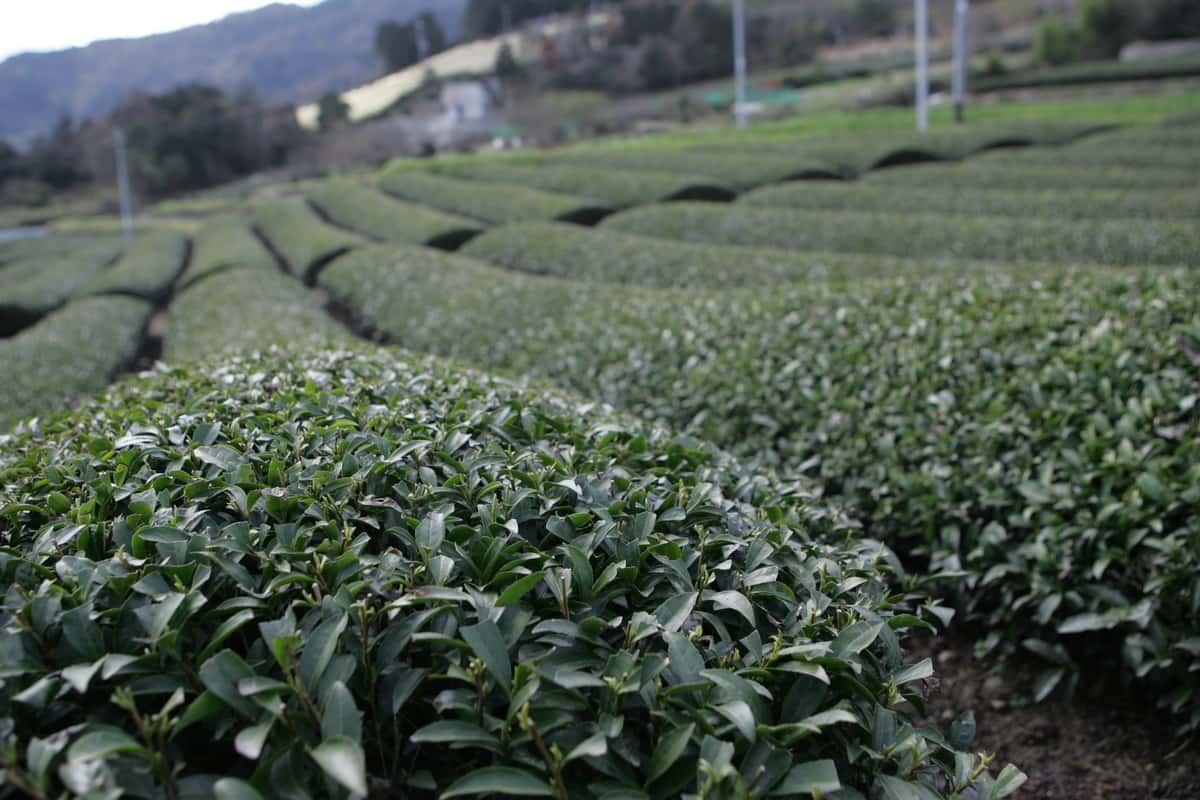 Jilla Berkman oversees the Tea Department that does in-house blending and scenting of Urth Caffé Fine Teas from our classic Earl Grey scented with the finest cold-pressed, organic oil of Bergamot to our many exotic herbal infusions hand-blended with only the freshest, certified organically grown herbs from the Pacific Northwest.
Because our sources are exclusive to Urth Caffé and the blending of our teas is unique and done only by Jilla Berkman, Urth Caffé Fine Teas cannot be found anywhere else on earth.
A weekly ritual for Jilla Berkman is to grind and hand blend 100% certified organically grown spices and herbs for Urth's world famous Divine Spice Herbal Chai™. Our chai is a secret family recipe that only Jilla mixes for Urth Caffé – literally hundreds of pounds a week! Divine Spice Chai is caffeine-free and makes the richest, malty, aromatic spiced chai that we have ever tasted.
Divine Spice Chai™ Tea Latté prepared at all Urth locations following the Indian tradition with steamed milk and honey.


Urth Caffé's Divine Spice™ Chai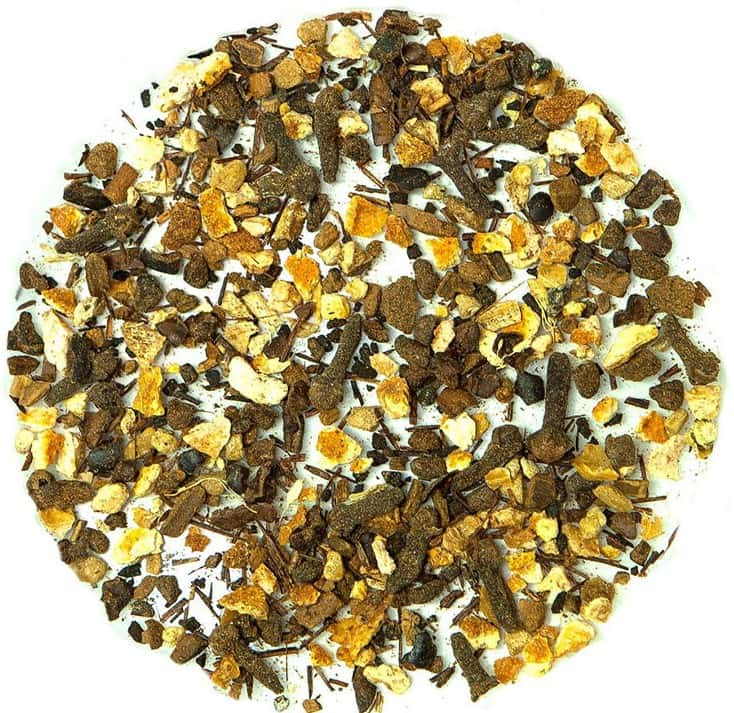 Divine Spice Chai™ bulk tea is available at all Urth Caffés and can be ordered for pick up or delivery using the Urth App (available in the App Store or Google Play) and Urth Order Online on www.urthcaffe.com.
Order Divine Spice Chai™ bulk tea from The Urth Store