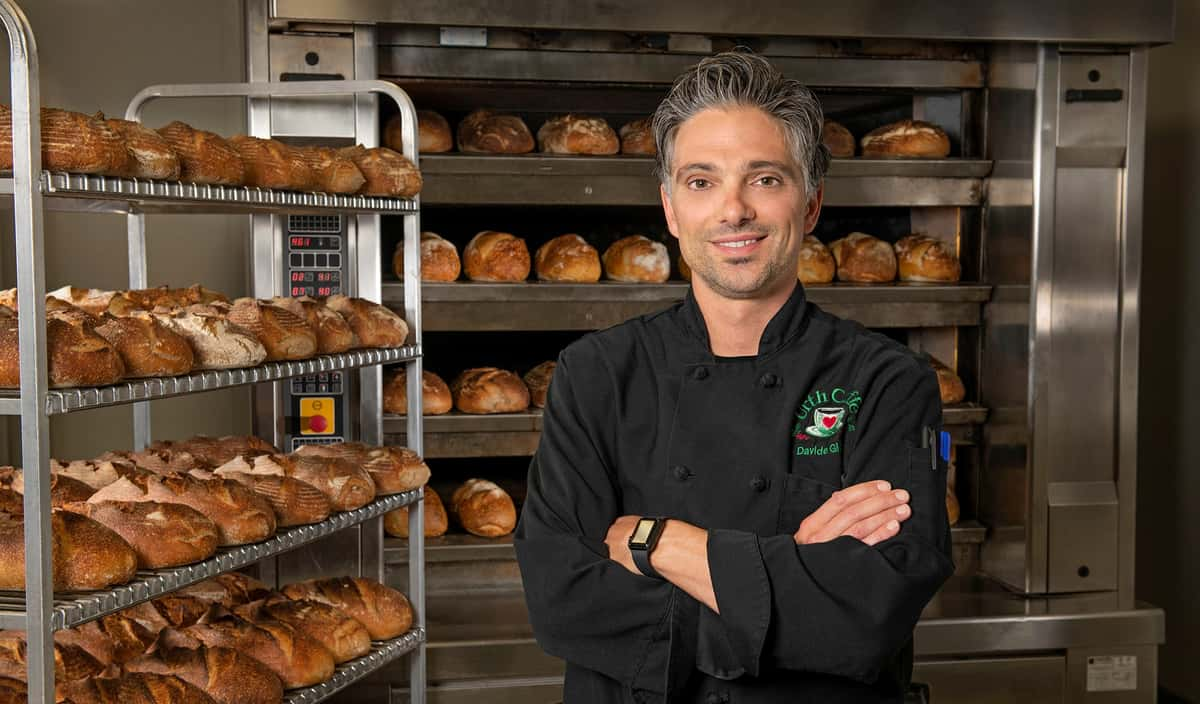 Davide Giova, Urth Caffé Master Baker and Chef, is shown in bakery next to fresh baked breads.
Meet Urth Caffé Master Baker and Chef Davide Giova
As you take a first bite of a Urth Italia™ Tiramisú – ladyfinger cookies soaked in heirloom, organic Urth Italia™ Espresso, the finest imported mascarpone cream, and the world's best cocoa from Ecuador – thank Davide Giova, Urth Caffé Master Baker and Chef.
Actually, you can also thank Davide's mother and grandmother for setting him on course to become a chef.
It was in their kitchens in Pegognaga, in northwestern Italy, where he grew up that he watched his mother, grandmother and aunts preparing meals from scratch – fresh pasta, sauces, desserts – for the whole family.
"They inspired me to try culinary school," Davide said. "I was passionate about it and wanted to learn about it all, learn about different places, cooking, baking . . . making bread."
He honed his culinary skills in some of the finest restaurants in Italy before coming to America as a pastry chef and baker for the legendary Santa Monica restaurant Valentino that closed in late 2018 after 46 years.
Ten years ago, Davide was referred by Gino Angelini, chef and owner of Angelini Osteria, when Urth Caffé co-founders and owners Shallom and Jilla Berkman asked for his advice in finding a master chef and baker.
"We wanted to hire an Italian chef specifically because we really respect the country's culinary culture, which is all about being very simple and natural," Shallom Berkman told the Orange Plaza Review in a 2017 story about Davide after Urth Caffé Orange opened.
"Everything weighs on the purity and quality of the ingredients, which very much goes with our philosophy at Urth."
Since September 2011, Davide has brought the pure and ancient art of Italian baking to Urth Caffé utilizing only the finest all-natural ingredients, ancient grains, whole grains, organic flour, the best imported French butter, farm-direct eggs, and others.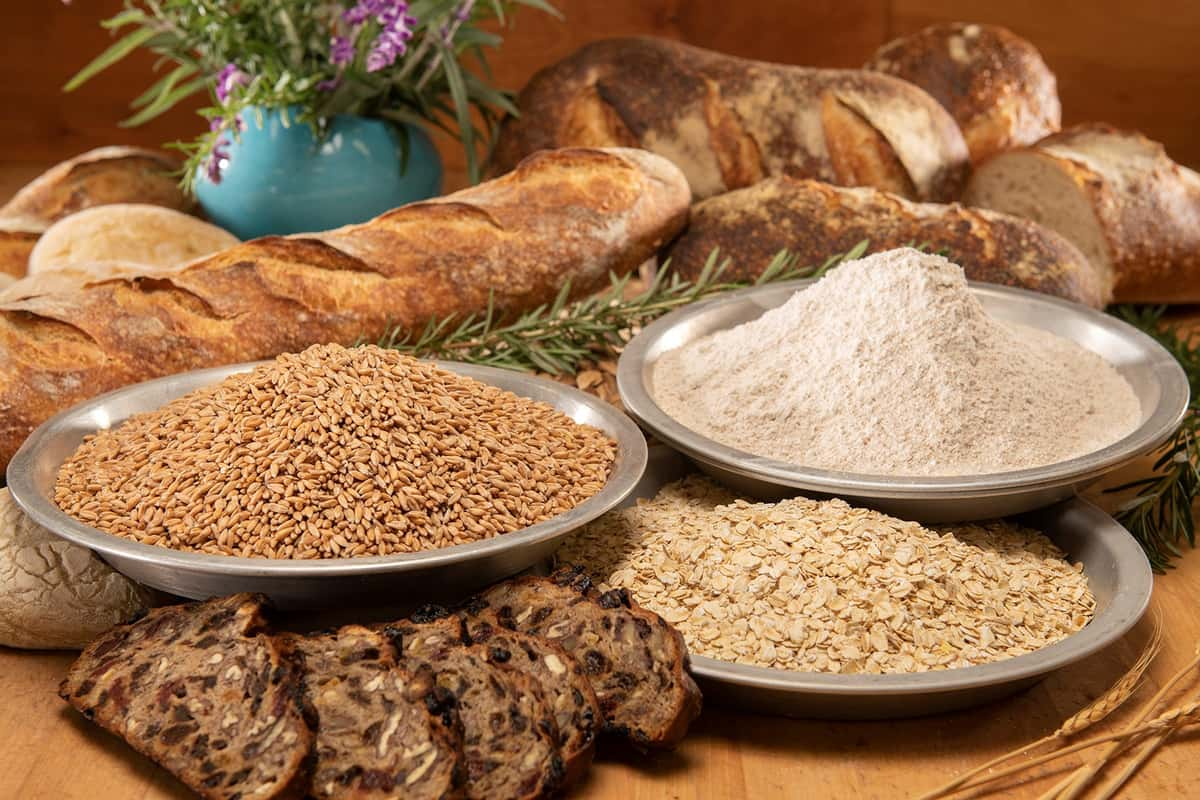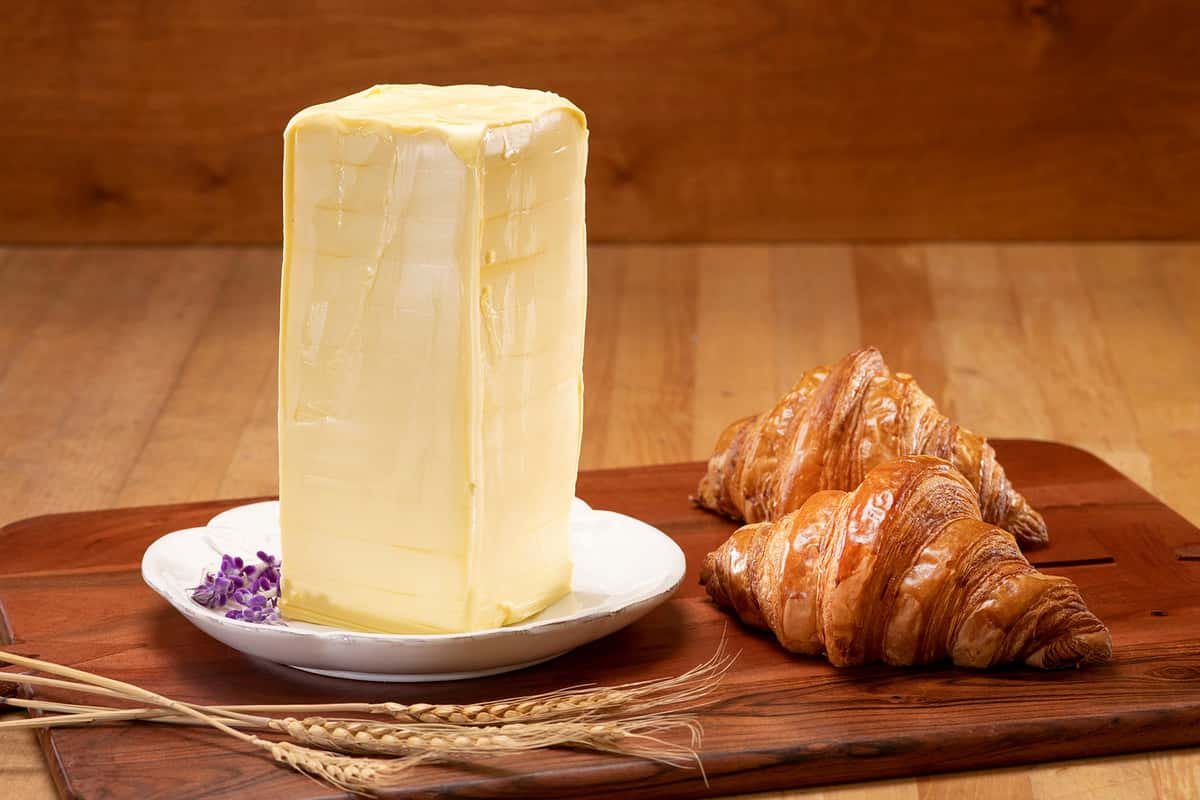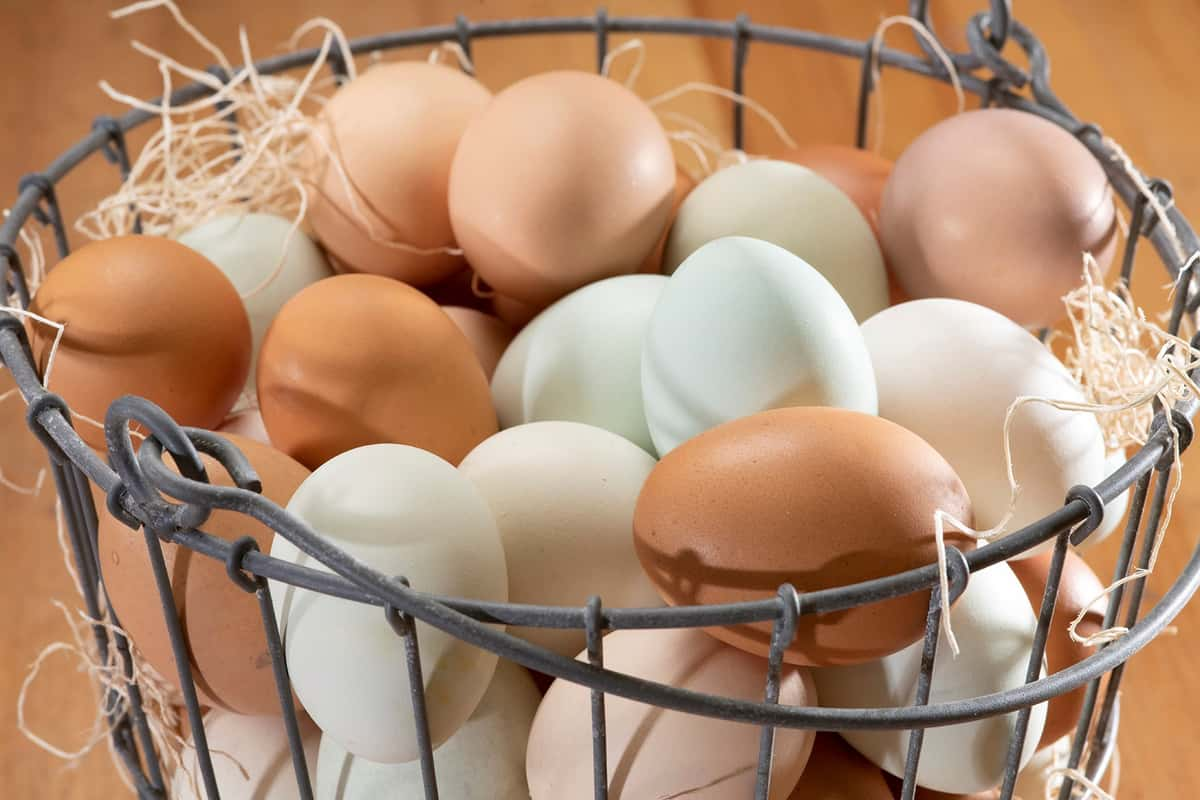 Chef Davide Giova has brought the pure and ancient art of Italian baking to Urth Caffé utilizing only the finest all-natural ingredients, ancient grains, whole grains, organic flour, the best imported French butter and more. Urth Caffé Bakery receives family farm-direct eggs fresh daily.
Chef Davide began by sourcing and procuring the highest quality grains for baking including many whole grains, organic grains and importing the finest ancient grains from Italy, the cornerstone of Urth's artisan bakery program.
For example, guests can taste Urth's sprouted ancient grain bread that is toasted to become the base of very popular Avocado Toast and topped with ripe Hass avocados, almond cheese, micro cilantro and olive oil.
Chef Davide started at Urth's Bakery and Kitchen Departments at Urth Downtown Los Angeles. Then he helped design the state-of-art bakery at Urth Caffé South Bay with exclusively Italian bakery ovens, the finest stone deck ovens and convection ovens shipped from Italy and equipment installed at the Urth culinary center in Hawthorne, California, with a 24/7 production schedule.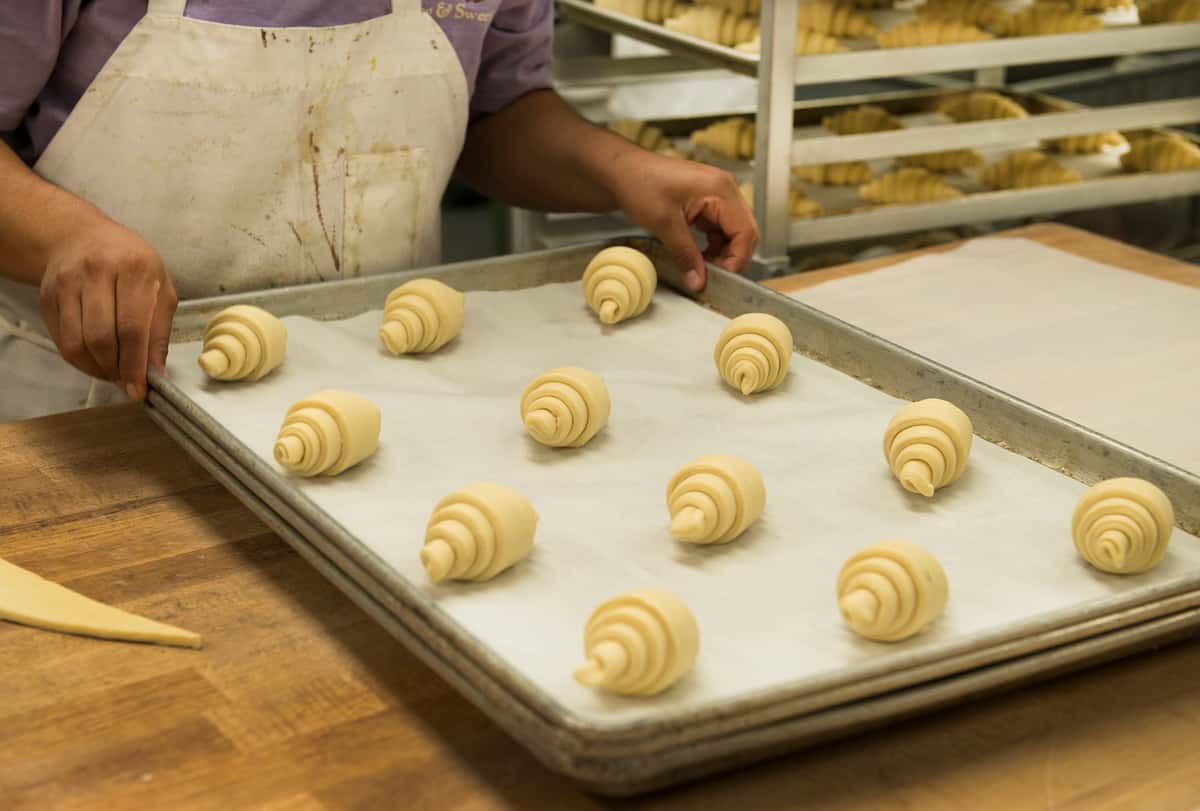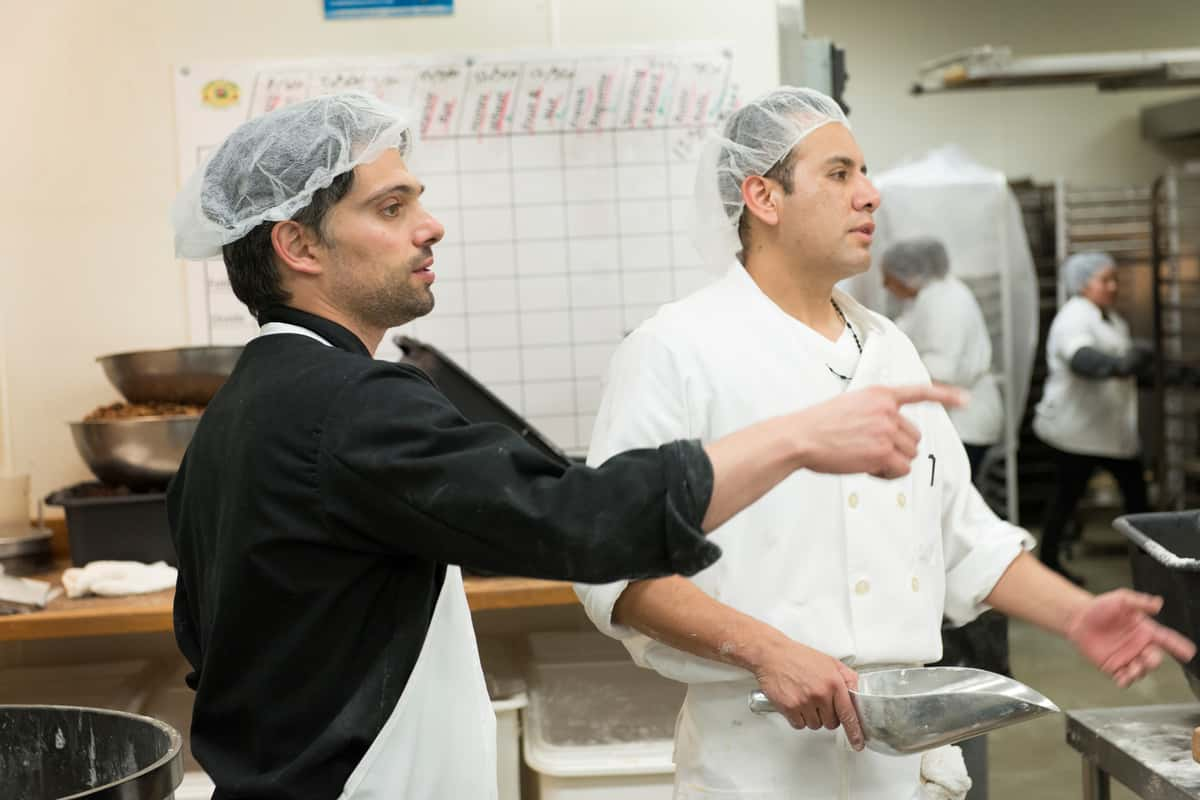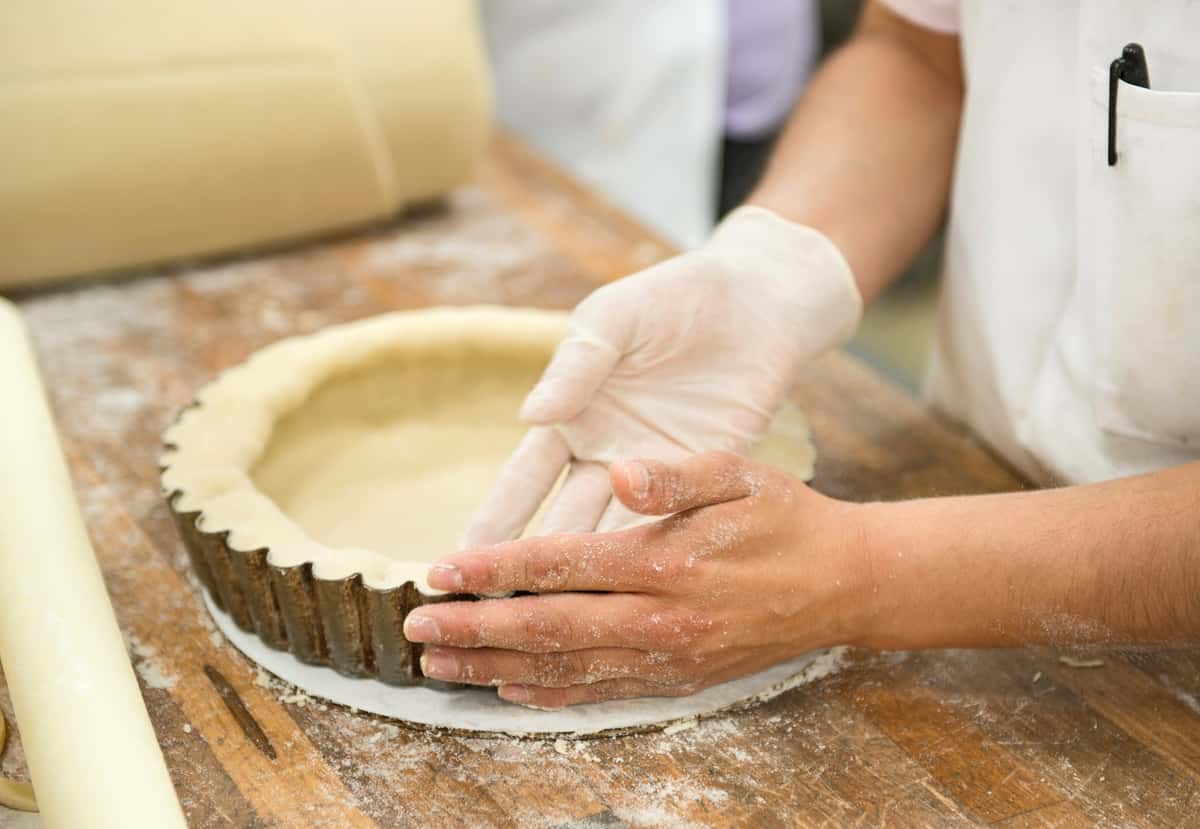 Chef Davide Giova, center, directs the Urth Bakery – at left, croissants ready to bake and at right, pie dough is pressed into fluted pie pan.
Not only does Chef Davide supervise and make sure the Bakery and Kitchen run smoothly to produce all menu items for each Urth Caffé daily, he – with Jilla and Shallom Berkman and Andrew Raab, Vice President of Culinary – develop new dishes and bakery items.
One of Chef Davide's favorite menu items he helped develop is the Huevos Rancheros along with the Pizza Huevos Rancheros – sunny side-up eggs served over crispy corn tortillas smothered in house-made Ranchero sauce, black beans and soy chorizo all topped with almond cheese, ripe avocado and micro cilantro.
"I have it at least once a week because it is so filling with generous portions," he said.
Urth Pizzas - Chef Davide brought more tradition to the hand-stretched (and secret) pizza dough he developed for Urth Pizzas. Each is an individual sized, thick crust pizza considered "café-style pizza" in Italy. Chef Giova's touch has made Urth Pizzas famous especially with the garnishes served on the side – his own red pepper-infused olive oil, fresh organic oregano, and imported Parmigiano Reggiano. Adding to its authenticity, Chef Davide procures only the finest grains and ingredients including fresh mozzarella and house-made tomato sauce.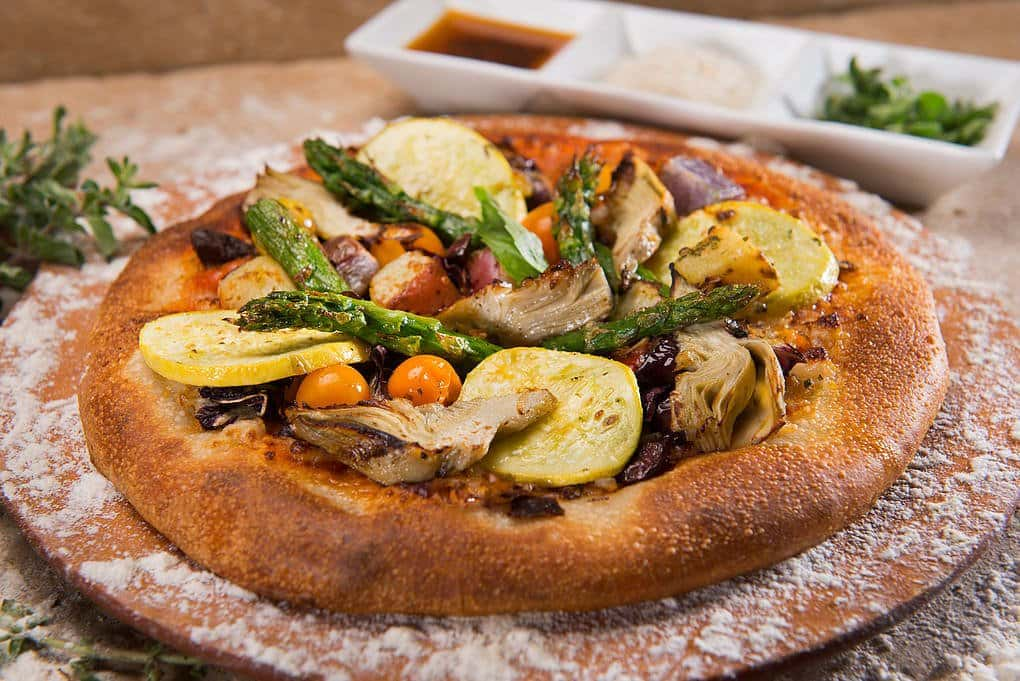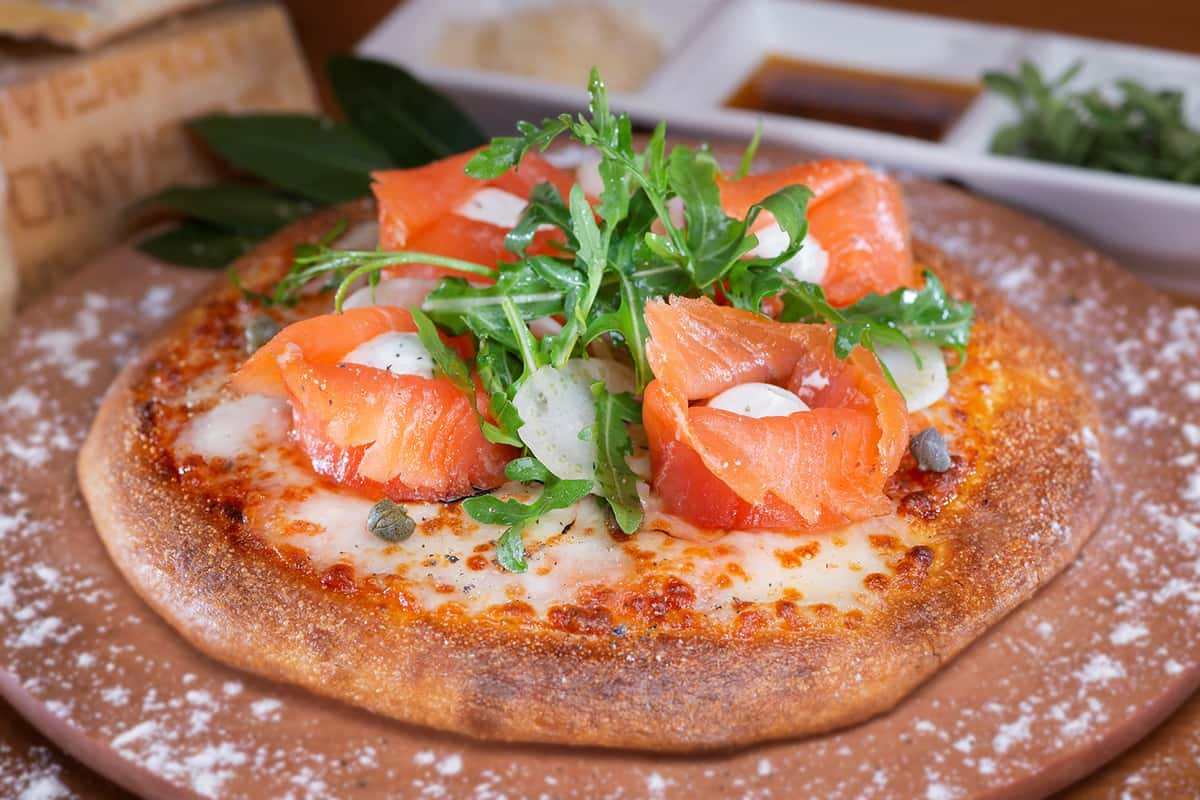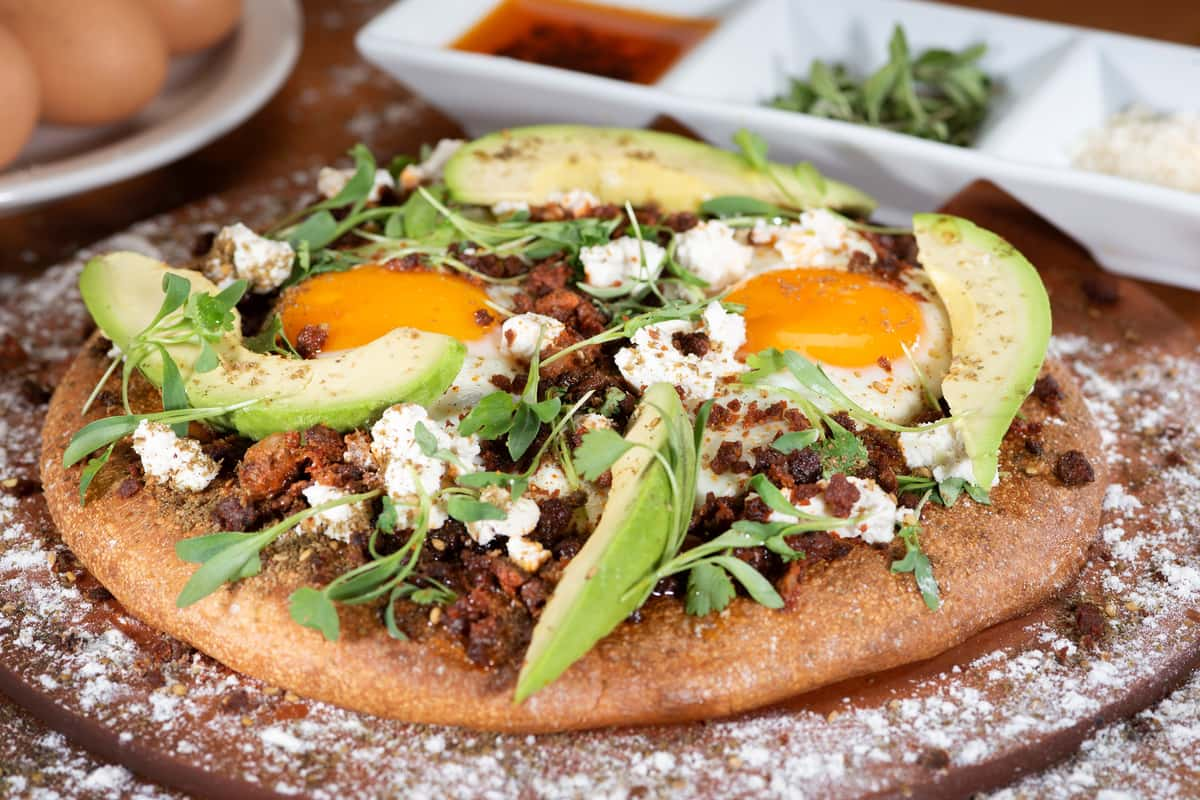 From left, Pizza Primavera, D'Lox Pizza and Pizza Huevos Rancheros
Chef Davide has developed some of Urth Caffé's most popular bakery items:
The Nutella™ Girella – "Girella" is Italian for "turn around" and this pastry is made with swirled butter layers of croissant, Nutella, dark chocolate and freshly roasted hazelnuts. He traveled to Ecuador, the home of the best chocolate beans in the world that high-end chocolatiers covet for their creations.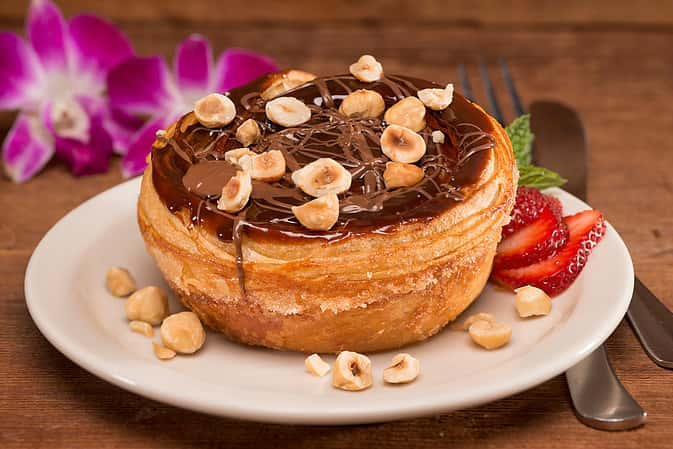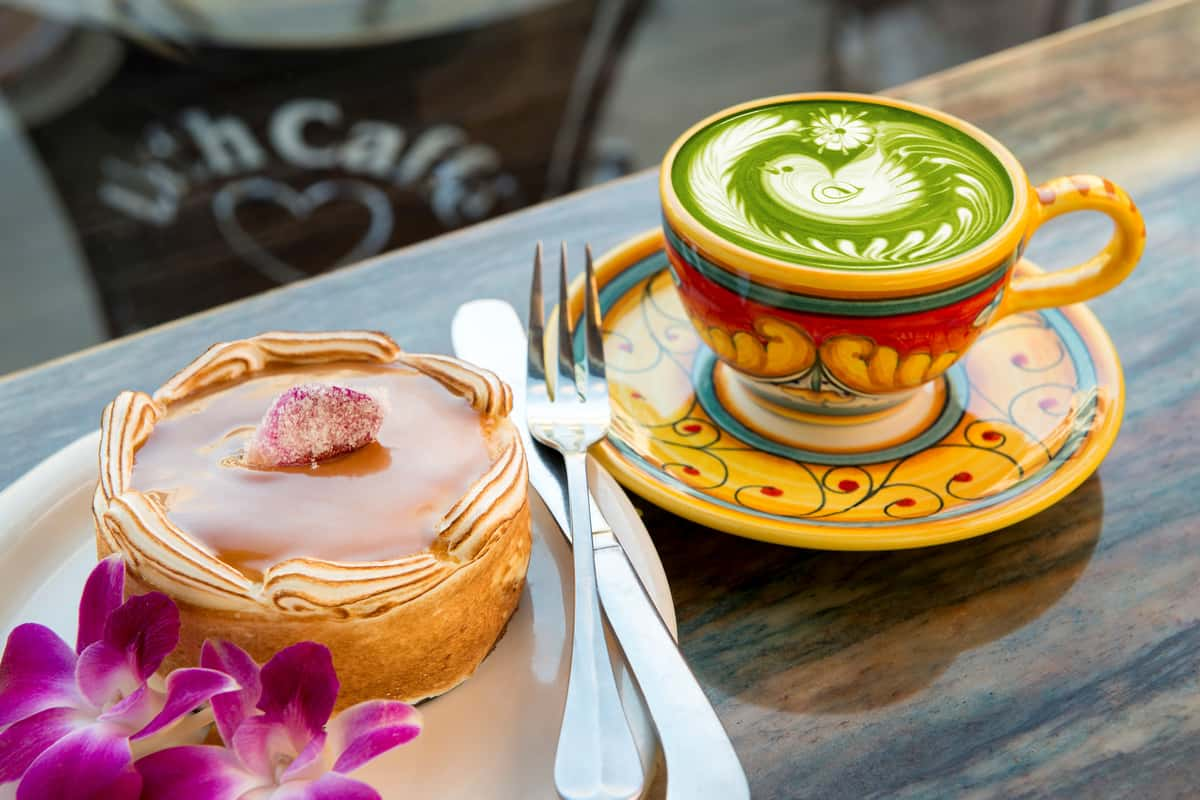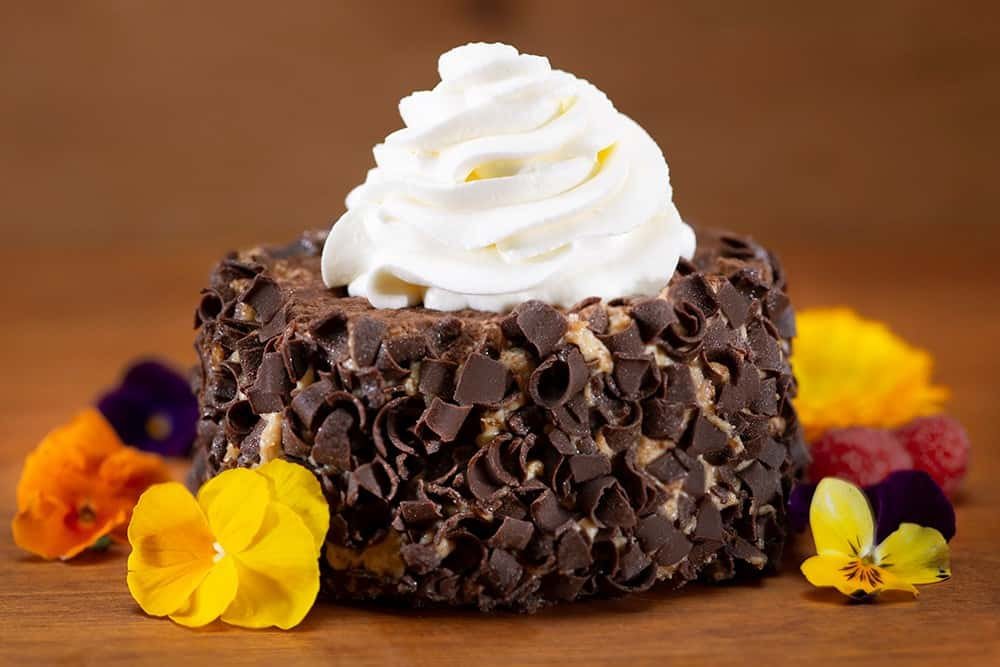 Chef Davide created, from left, The Nutella™ Girella, the Tre Latti Cake and Urth Italia Tiramisú.
Urth Panettone - This traditional, lightly sweet Italian Christmas bread originated in Northern Italy and Chef Davide uses his family recipe panettone. It takes time to make this Italian delicacy – the panettone batter requires five days for the yeast to develop and after baking, the panettone are hung upside down until they have greatly expanded in size. This process makes the panettone remarkably light, airy, and fluffy – like the ultimate brioche.
He created a special Chocolate Panettone for Valentine's Day 2021 with Ecuadorian chocolate that matches so well with the fluffy, buttery brioche bread. Urth panettone are so delicious and unique that they have been shipped all over the world, including to Italy!

Chef Davide's Christmas Panettone and Valentine's Chocolate Panettone have become holiday favorites.