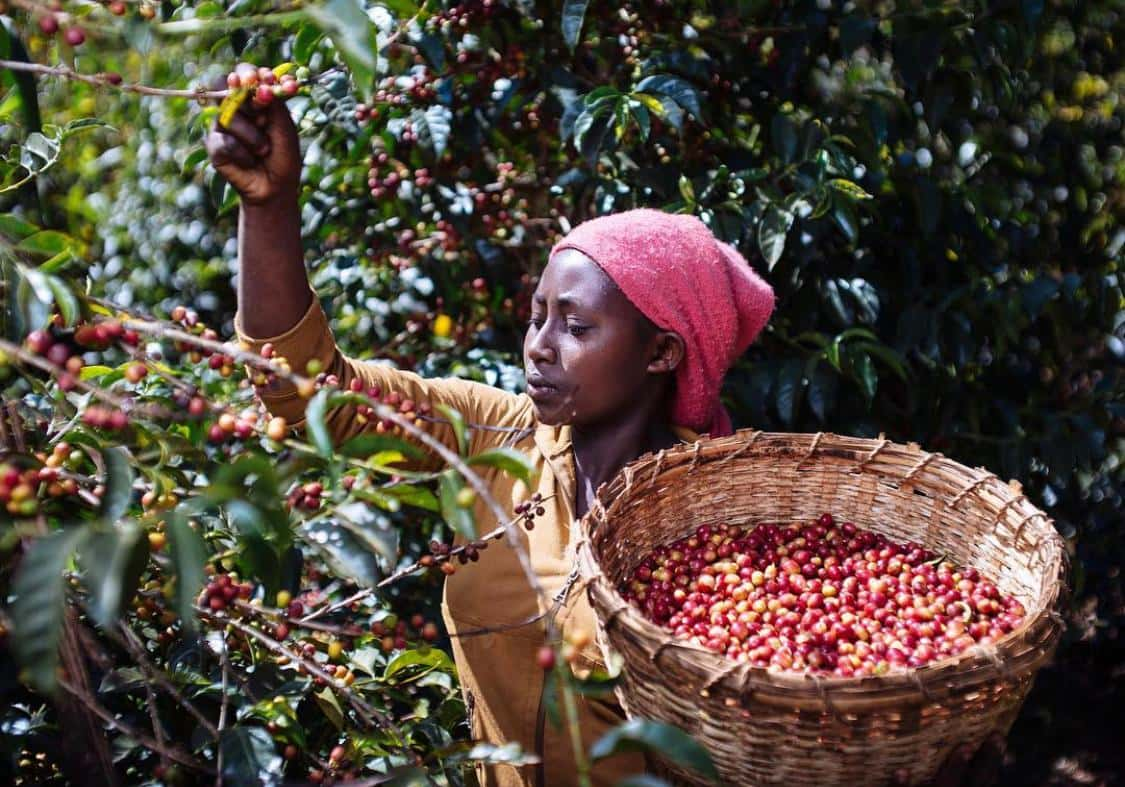 Heirloom, Organic Coffee from Its Birthplace: Ethiopia
Heirloom, Organic Coffee from Its Birthplace: Ethiopia
Urth Caffé Coffee Roast Master Zachary Fogel was standing at his computer drinking a cup of our Rainforest™ and thought, "This is delicious. This coffee rules. People should drink this!"


He's sharing a new batch of Rainforest™ with Urth Caffé's heirloom, organic coffee lovers thanks to a shipment of coffee beans from Worka Chelbesa, a community in coffee's birthplace, Ethiopia.


Worka Chelbesa is located in the region of Ethiopia famous for its high-quality heirloom, organic coffee grown at high altitude – ranging from over 6,000 to over 7,000 feet – a lofty location producing some of the best coffee in the world.


Worka Chelbesa is one of the finest coffee producing areas, known for its dense, layered, semi-forest vegetation so important for shade-grown heirloom coffee trees to thrive.


"This region of Ethiopia is world-famous as a source of truly outstanding coffee. Perfect rainfall, altitude, and soil combine for delicious coffee, and the Worka Chelbessa that we were able to get has a very consistent flavor profile. The Grade 1 washed coffee from Worka Chelbesa is pristine and juicy, very balanced with notes of nectarine, peach, honey, and cocoa." Zachary commented.


For the last decade, the Worka Chelbesa area has become increasingly well known for producing spectacular heirloom, organic coffees, and that is why it became one of the first places coffee producer Negusse Debela sought to invest when he started in coffee a few years ago.


Negusse was "a computer guy" who ran a successful computer part import company in Ethiopia. During a trip to Minnesota, he had a pour-over coffee that changed his world.


At that moment he realized the potential of coffee in his home country and upon his return got right to work by touring coffee processing sites throughout southern Ethiopia to understand farming and processing better.


From that initial tour, Negusse was determined to set his company SNAP Specialty Coffee on a course to become one of the best quality exporters in Ethiopia.


SNAP works with more than 470 local coffee farmers to produce the Grade 1 coffee Urth Caffé uses.


Negusse hired Abenezer Asafaw, an energetic young coffee professional, to be his quality and coffee manager. Negusse, with Abenezer by his side, bought land for SNAP to process coffee itself, but also started managing processing sites in Nensebo, Gedeb, and Guji districts. In early 2019, SNAP finished the final touches on their own export dry mill for full control of product and quality.


SNAP coffee uses selective harvesting, picking only ripe coffee fruit by hand. Unripe coffee is left on the tree for future harvesting. Overripe coffee is picked and kept separate from the ripe fruit.


Pickers spend the day picking ripe fruit and filling their baskets. Full baskets are periodically emptied into a larger collection bag.


At the end of the day, the harvest is spread out and unripe or overripe fruit as well as any foreign debris that accidentally made their way into the ripe coffee are culled.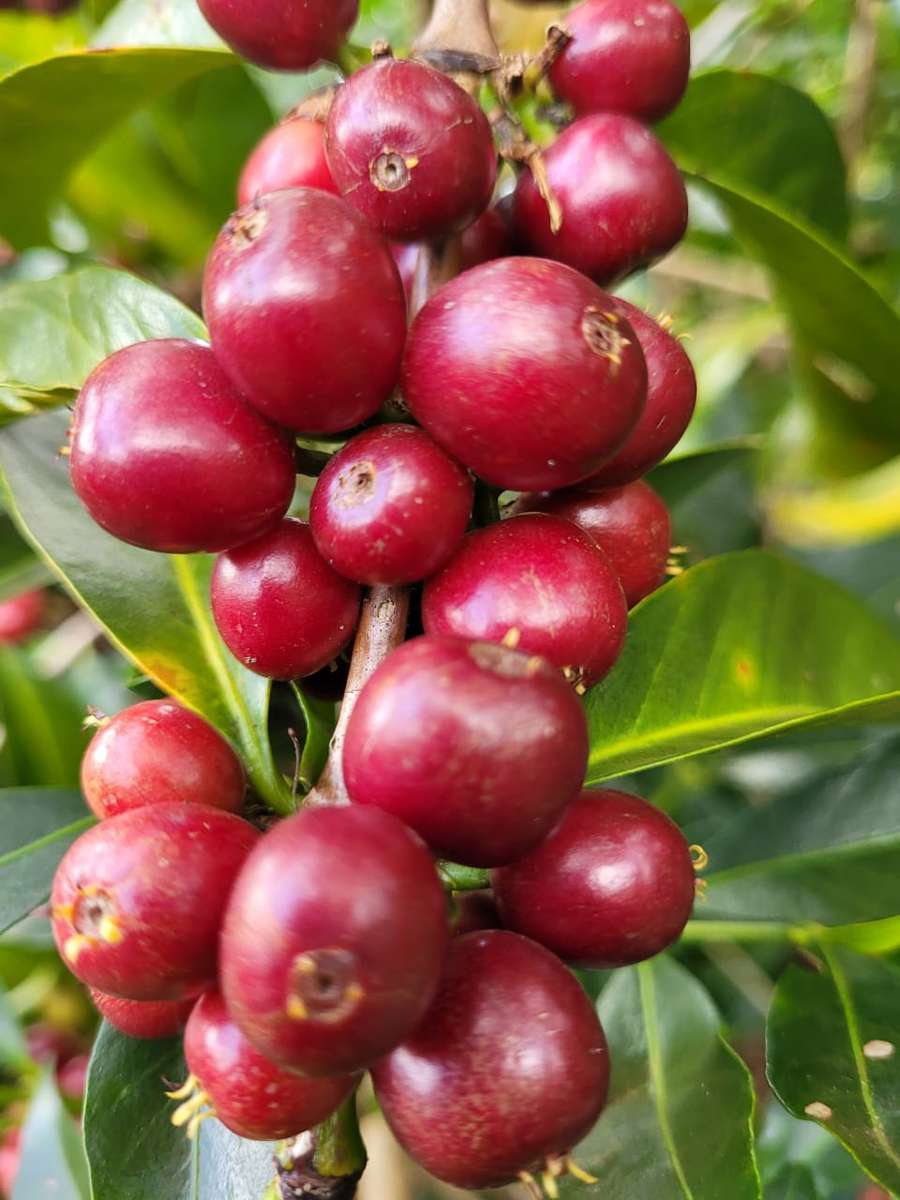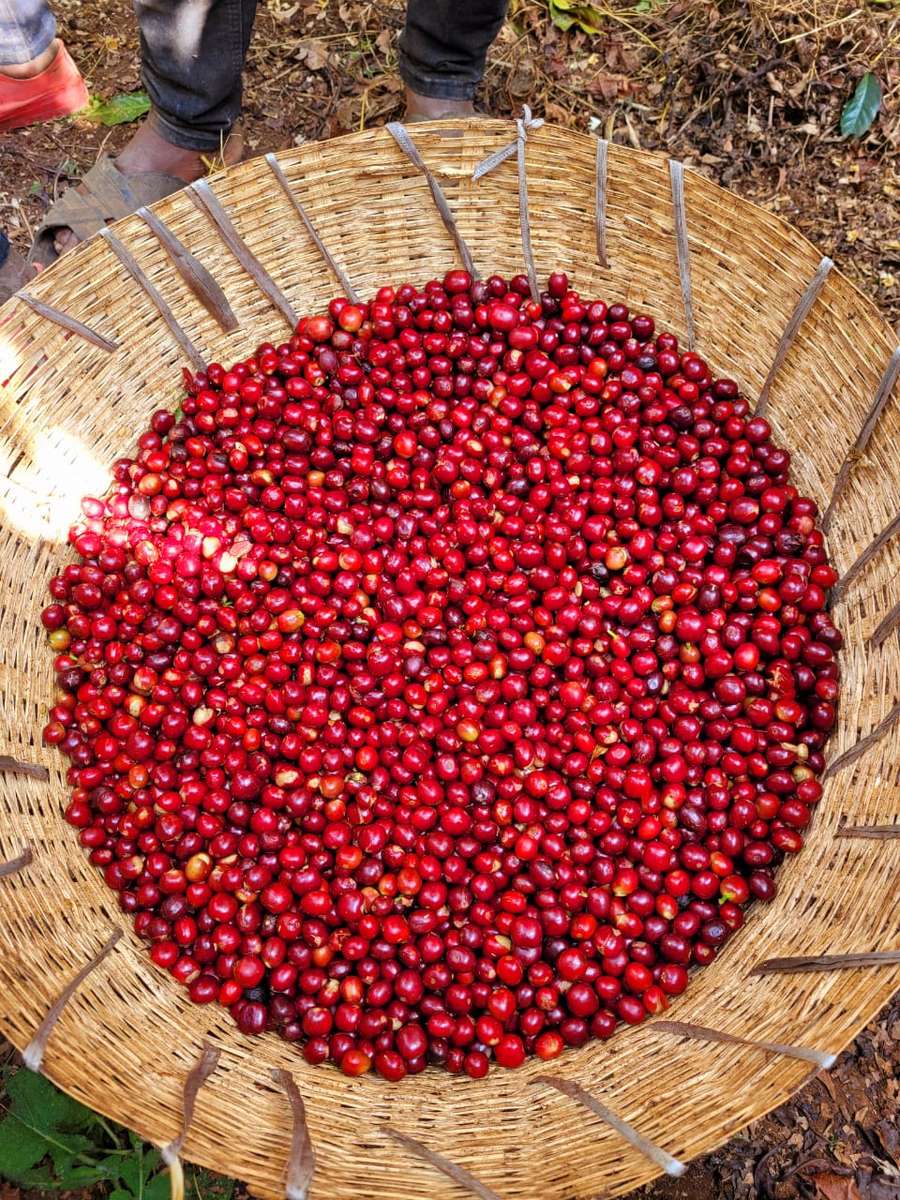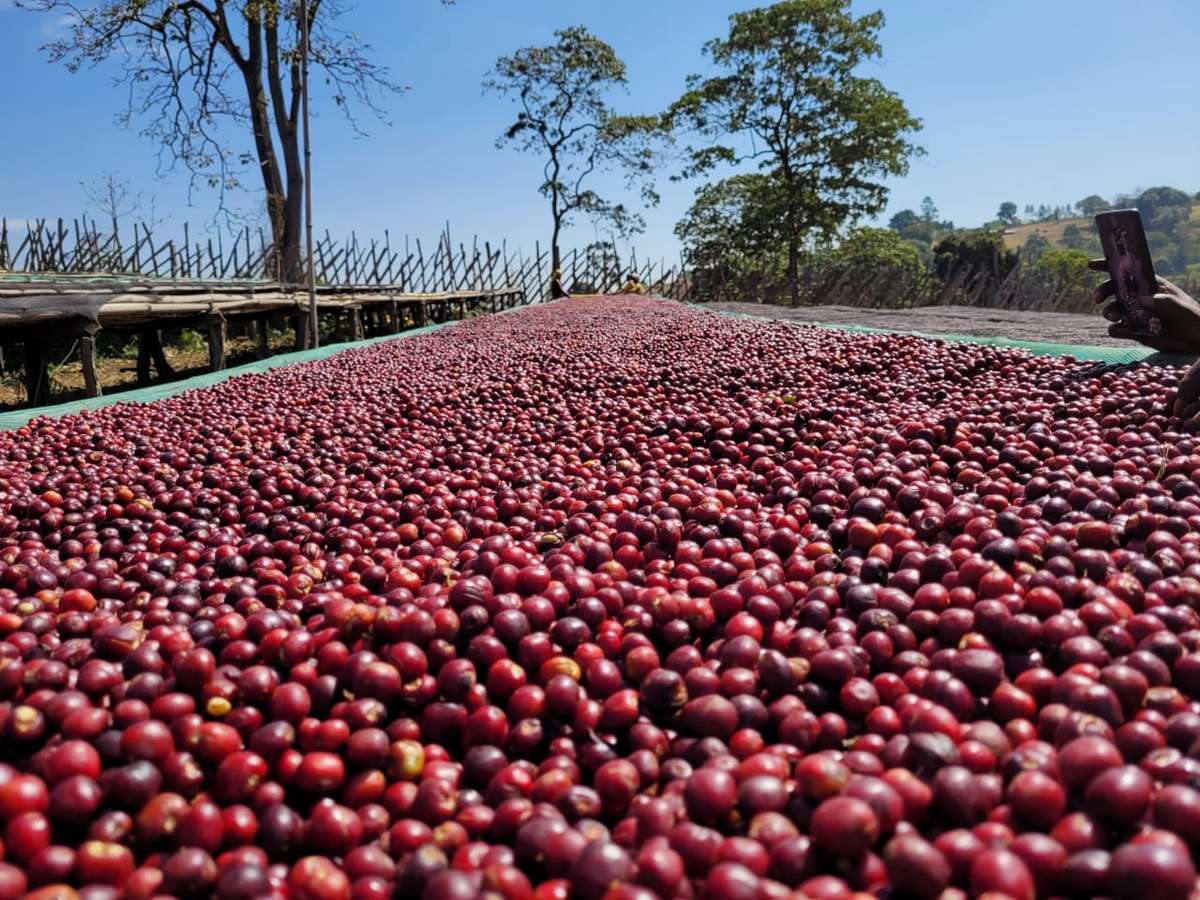 During processing the skin of the fresh cherry is physically removed using a pulp machine and water. The coffee is then fermented under water for 24-36 hours. The sugar coating or mucilage around the parchment is removed during the fermentation process.


Once fermentation is completed the parchment is thoroughly washed. It's then graded in washing channels into two grades based on density, and then soaked under clean spring water in tanks for 12-24 hours to remove all traces of fermented mucilage.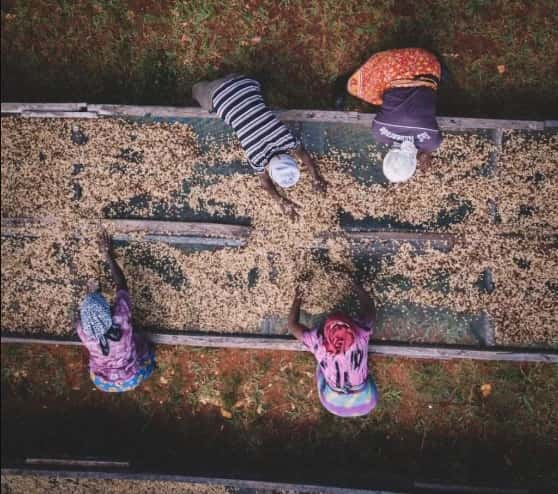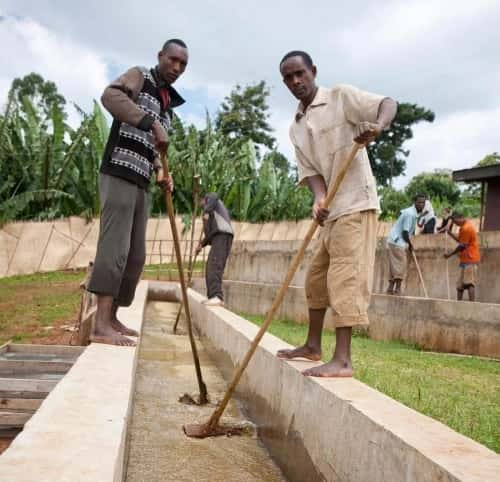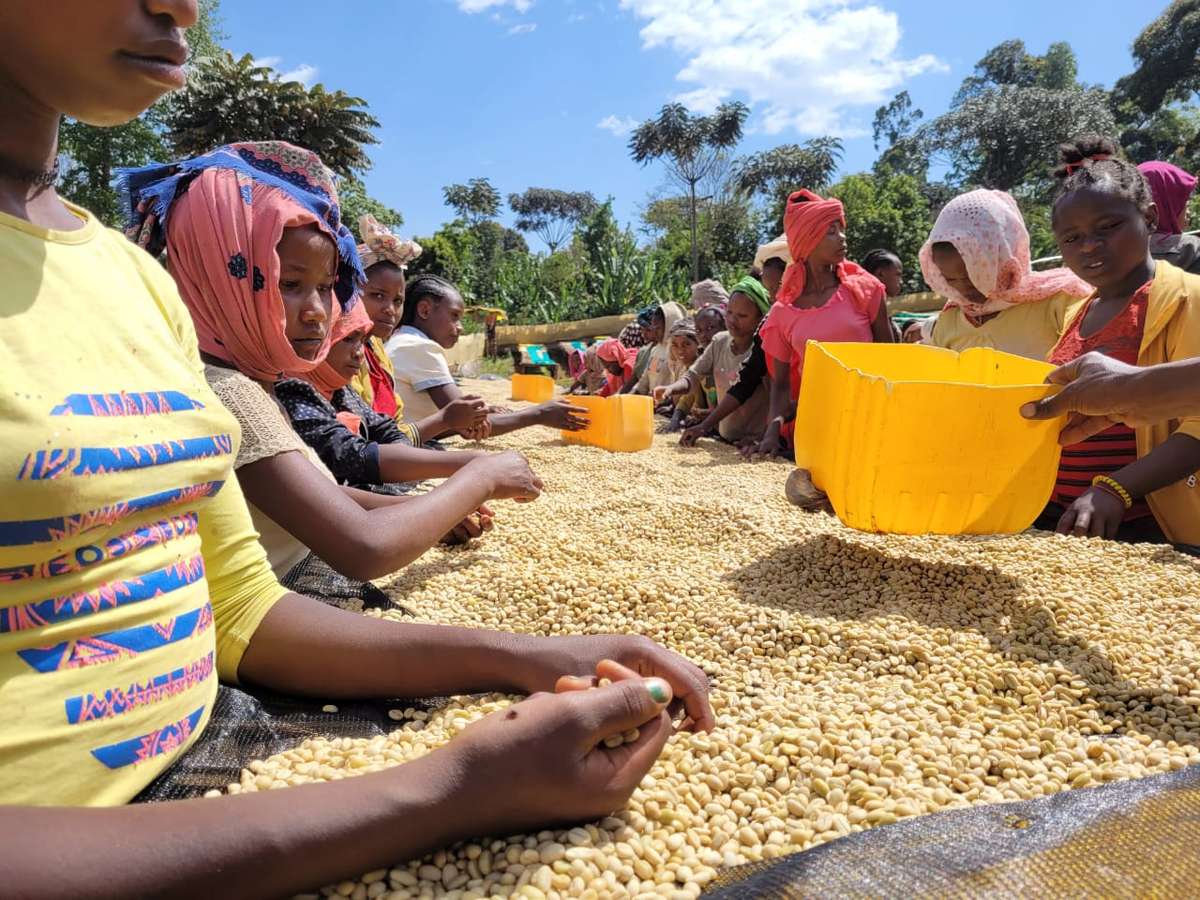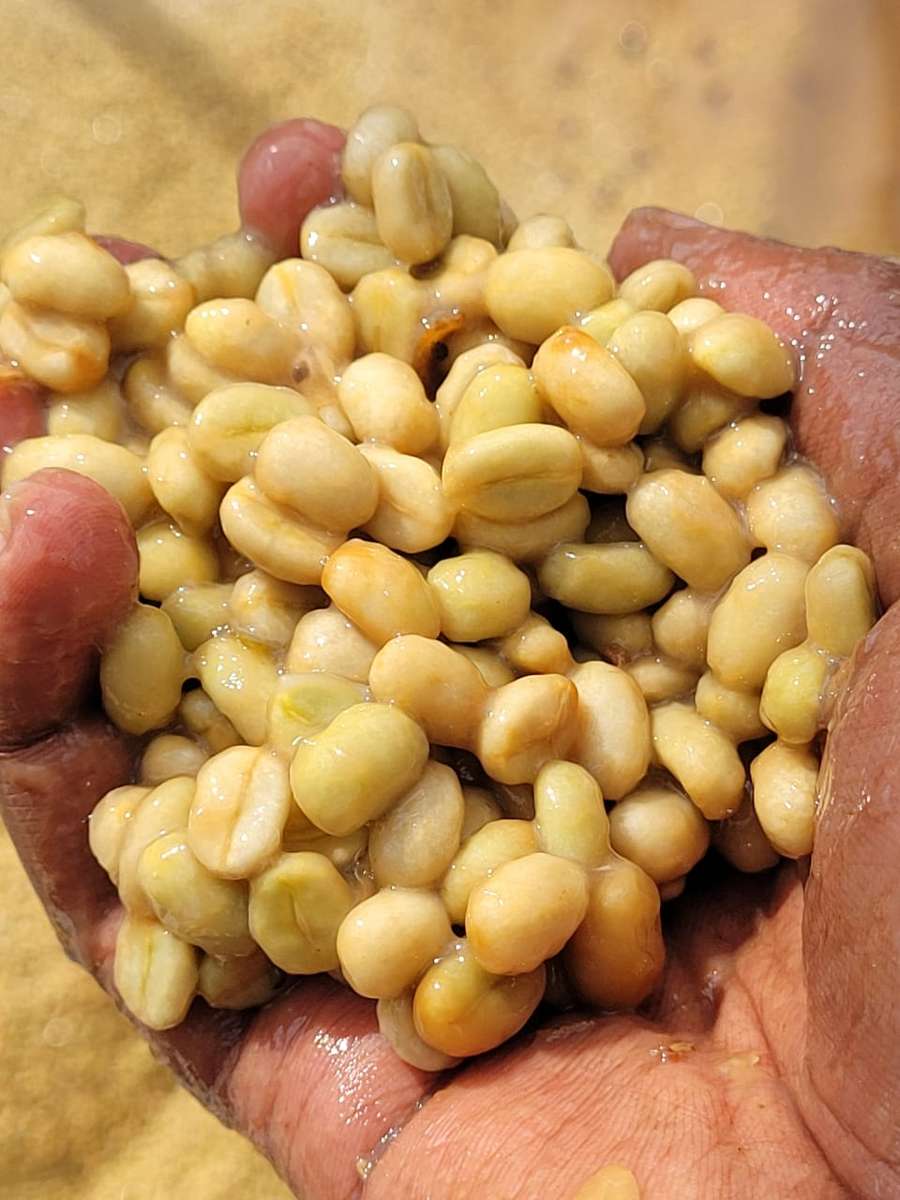 Zachary uses the heirloom, organic coffee from SNAP in Urth Caffé's Rainforest™ and Urth Dolce Espresso™ blends.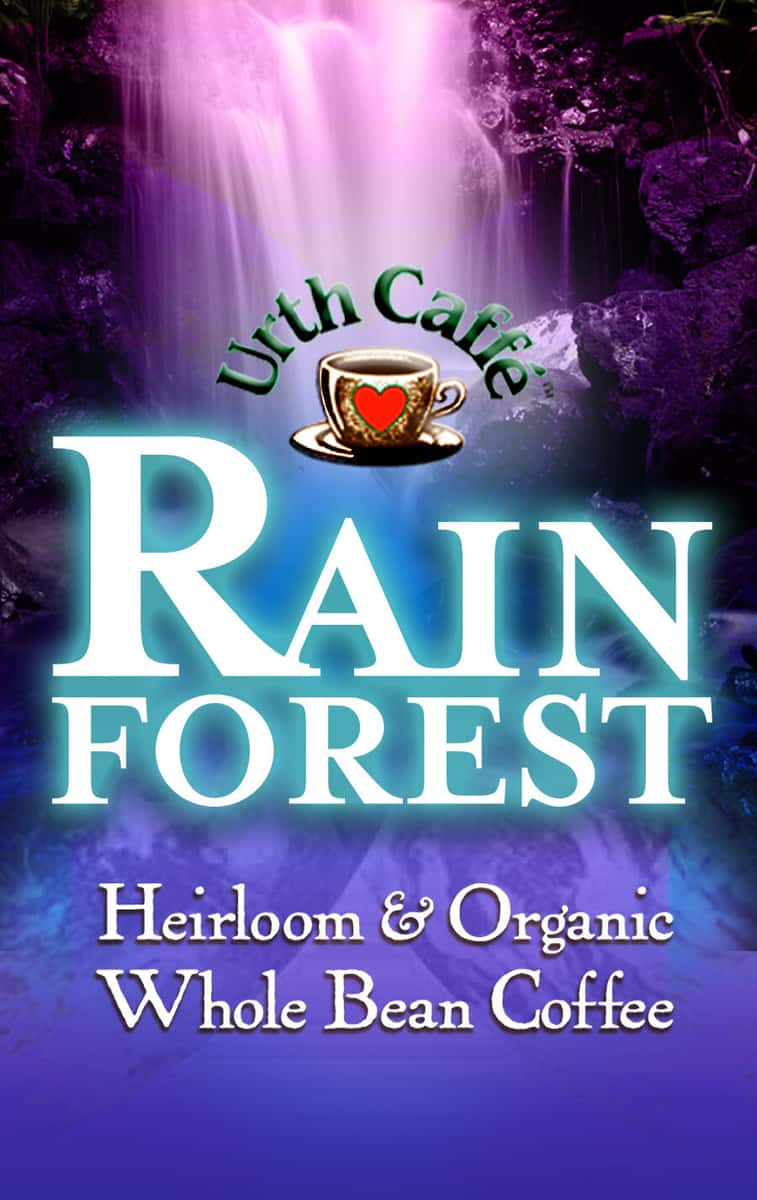 Rainforest™
Variety: Heirloom Cultivar
Process: Natural Sun Dried and Washed
Characteristics: cashew, currant notes and honey-like body
Roast Scale: 3 out of 10 darkness
Our most popular light roast, with a rich, complex flavor, sweet, bright with cashew, currant notes and honey like body. Rainforest is an excellent coffee to brew in the morning. It is bright and sparkling, yet still has a rich body to wake you up.
Bags of Rainforest™ are available to pick up or for delivery when you use the Urth App or click on "Order Online & Delivery" at the top of www.urthcaffe.com.
Whole beans can be shipped from the Urth Store – purchase here.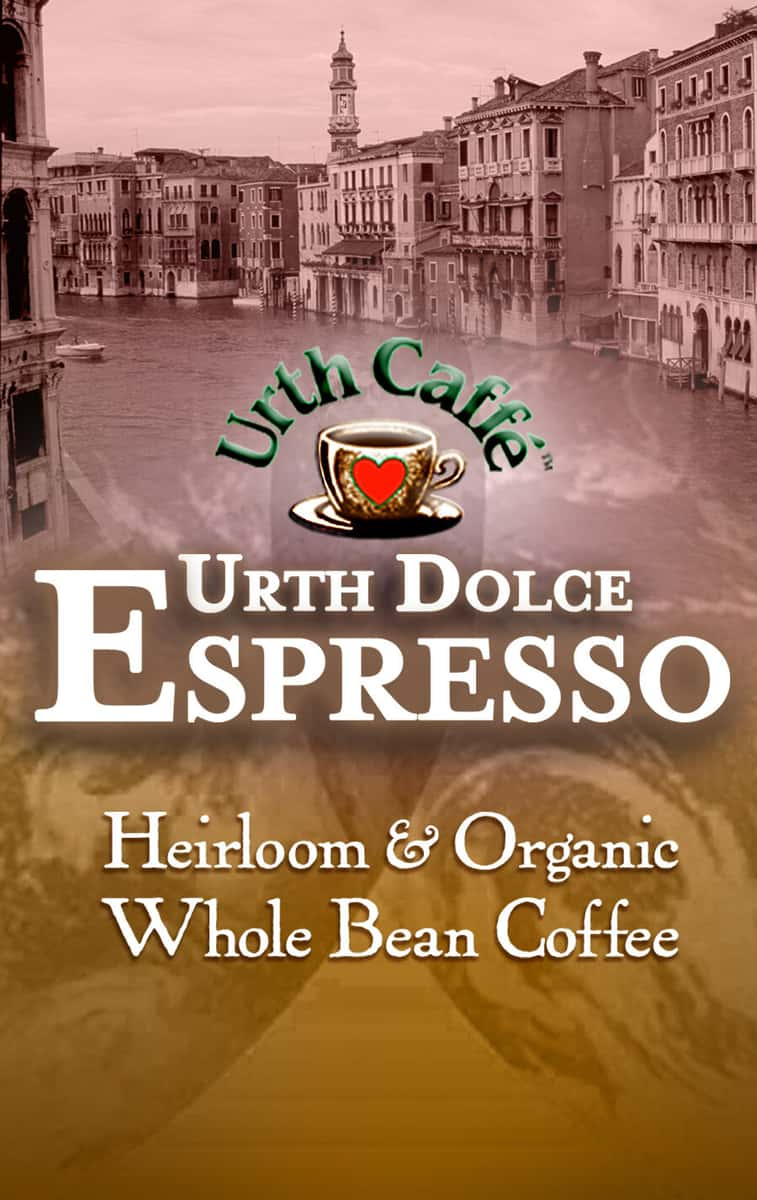 Urth Dolce™ Espresso

Variety: Heirloom Cultivar, Typica, and Heirloom Bourbon
Process: Natural Sun Dried and Washed
Characteristics: floral aroma and notes of summer ripe peach & butterscotch
Roast Scale: 2 out of 10 darkness
Urth Dolce™ Espresso came about after a coffee expedition to Milano, Italy. We went to the most famous espresso bars and were astonished to discover how light the espresso blends were roasted yet had such a sweet well developed flavor. This discovery kicked off a 14 year research on how to achieve this kind of well-developed light roast espresso. Typically coffee roasted so lightly will taste too acidic and watery. We finally discovered a careful slow, long roast profile along with a health quantity of low acid South American beans that created this amazing light roast espresso. Now this has become one of our most popular espressos at Urth Caffé! This espresso blend is remarkable for its wonderful sweetness (hence the name dolce) and its' sparkling butterscotch flavor, and it is much milder than our classic Urth Italia Espresso blend.
Whole beans can be shipped from the Urth Store – purchase here.